Good News From a Bad Economy, Sort Of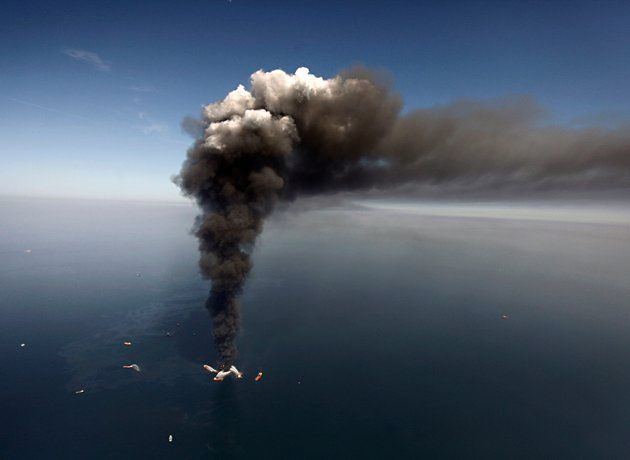 Fewer American workers died on the job last year than in any year since at least 1992. Good news, to be sure, but not as good as it sounds.
According to new data unveiled by the U.S. Bureau of Labor Statistics last week, there were 4,430 workplace fatalities last year compared with 5,214 in 2008. While firms in America's most dangerous industries would love to toast a triumph of workplace safety in the 21st century, there's no escaping the fact that fewer jobs, in general, existed last year. Though training programs and other safety improvements may have contributed to the decline, BLS reported that the total hours worked by Americans declined by 6 percent in 2009. In 2008, total hours worked dropped only 1 percent. (The BLS data is preliminary and will be finalized next year.)
Jobs in some of the most dangerous industries, such as construction, slowed immensely over the past year. As both residential and commercial developers had trouble unloading existing inventory, let alone building more, construction workers put in 17 percent fewer hours last year, according to BLS.
Another case in point: the oil-services industry. From 2002 to 2008, a boom time for many companies that drill in the U.S., a rising tide of on-site deaths raised questions about whether the firms were hiring too many inexperienced workers and not providing adequate training. Deaths in jobs related to oil and gas extraction jumped from 72 victims in 2002 to 125 in 2006, a 70 percent increase.
But only 70 oil- and gas-service workers died in 2009 (down from 120 in 2008), and the number of rigs operating in the U.S. also fell sharply last year. An average of 1,086 rigs were actively exploring or producing oil or natural gas in 2009, compared with 1,880 the previous year, according to Baker-Hughes, a consulting firm that tracks active rigs. Association of Energy Service Companies executive director Kenny Jordan says training programs are improving, but acknowledges that economic factors contributed to the decline. "We took a hit in our industry just like everybody else," he says.
But even this year, with firms on their toes following the April 20 explosion on BP's Deepwater Horizon rig in the Gulf of Mexico, a job in oil service remains a somewhat risky proposition: 19 industry workers have died since that incident, according to reports compiled by the Occupational Safety and Health Administration. And that doesn't include the 11 workers who died on the Deepwater Horizon.
Good News From a Bad Economy, Sort Of | Culture