Good News for Trump: The Former Least Popular President's Approval Rating Just Surpassed Ford's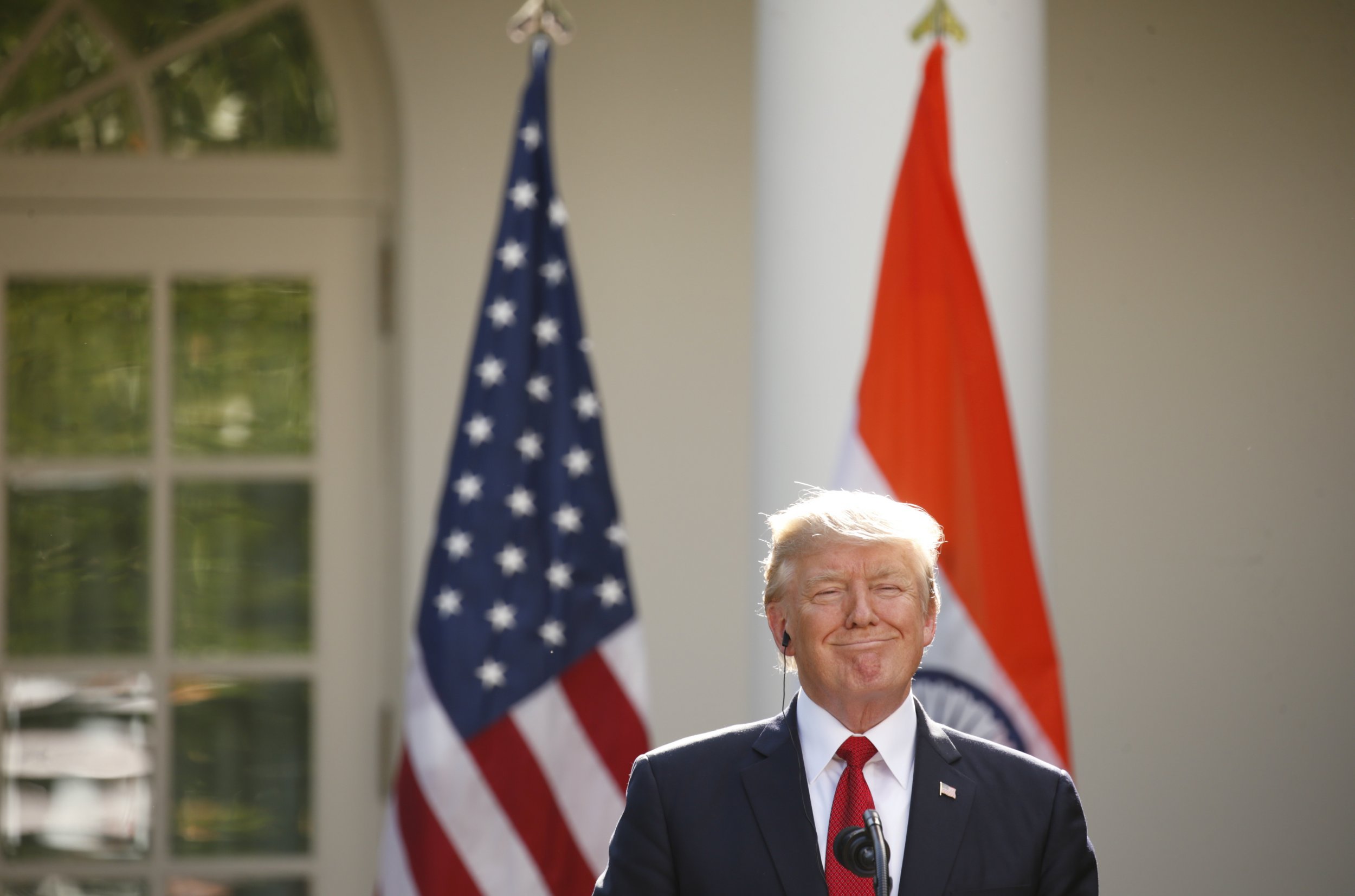 Compared with where past commander in chiefs stood this early in their respective tenures, President Donald Trump is remarkably unpopular.
According to the latest poll Monday from Gallup, Trump's approval rating was just 36 percent, compared with 58 percent who disapproved. The weighted average from data-focused website FiveThirtyEight, meanwhile, pegged Trump's support at 39.4 percent, with 55.2 percent disapproving.
Those are less than stellar measurements. At this point in his first term, for instance, former President Barack Obama had an approval rating of about 60 percent in Gallup's tracking survey.
FiveThirtyEight's weighted average tracker, which adjusts for a poll's recency, quality, sample size and partisan lean, also has a handy tool that keeps tabs on where Trump stands compared with past presidents.
For a brief period, the 45th president actually had a better approval rating than where Bill Clinton stood at the beginning of his term, when he was struggling to get folks on board with some big changes. Trump then fell below Clinton, which made the current president the least popular commander in chief at that point in a term in the history of modern polling. Clinton's approval rose sharply, to the mid-40s, in the next few days (around Day 160) of his first term. Unlike Trump, who has talked often about polls and touted the ones that showed good news, Clinton expressed at the time that he was unconcerned with his poor early showing (and he left office with a 66 percent approval rating).
"I never expected that I could take on some of these interests that I've taken on without being attacked," Clinton said about the surveys at the time. "And whenever you try to change things, there are always people there ready to point out the pain of change without the promise of it, and that's just all part of it. If I worried about the poll ratings, I'd never get anything done here."
But while it seems likely Trump will stay below Clinton, the current president has also surpassed another predecessor's approval rating at about the same time in his presidency. Tuesday marks Trump's 159th day in office, and according to FiveThirtyEight's approval rating tracker, on Day 158 former President Gerald Ford sunk from nearly 40 percent to just 34.8 percent approval. He didn't get back to around 39 percent for another 20 or so days.
Ford had started off as a relatively popular president after he took over for former President Richard Nixon in August in 1974. Nixon had resigned in shame amid the Watergate scandal. But his popularity dipped sharply in September after he pardoned Nixon, and by the time he was about five months into his presidency, his rating had continued on a downward track.
So while Trump remains very unpopular, at least one president had it worse.