'Good Nurse' Amy Loughren on Charles Cullen's Motives: 'Not a Mercy Killer'
Amy Loughren has decried the idea that her former friend and colleague Charles Cullen can be seen as a "mercy killer."
Cullen is currently serving 18 consecutive life sentences for the killing of 29 patients, though authorities believe he is behind the deaths of 400 people.
Speaking to Newsweek at the BFI London Film Festival, Loughren detailed how she hopes the new Netflix film The Good Nurse might impact the public's view of Cullen and his reasoning for the murders.
'Good Nurse' Amy Loughren on Charles Cullen's Motives: 'Not A Mercy Killer'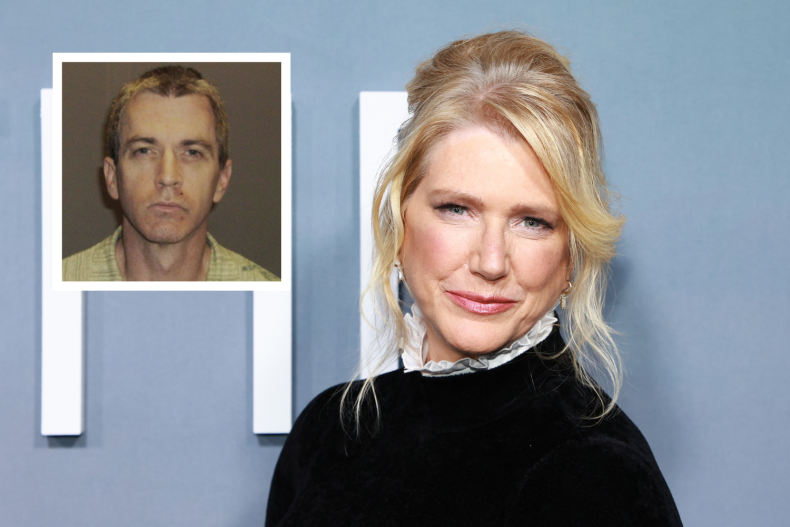 In real life, Cullen has never explained why he committed the murders, but Loughren feels it is important that viewers don't see him as doing it out of mercy for the patients.
"I think that Charles Cullen was painted out to be a mercy killer, and there was nothing merciful about what he did," Loughren told Newsweek as she reflected on how she hoped viewers would interpret the film. And I think we need to give voice to that, he was not a mercy killer and those victims were victims.
"When we sterilize a victim and make it that 'oh, well he just gave them some medicine and then they went to sleep,' that's not what happened. So I do want people to know that those families deserve to have their day, to say they mattered. They mattered."
The Good Nurse does alter certain facts about the real case, the names of Cullen's victims were changed in the film so as not to put the real-life victims through more trauma, for example.
Loughren explained that Netflix is also set to release a documentary about Cullen's crimes, titled Capturing the Killer Nurse, alongside the drama, which means regardless of the changes to The Good Nurse, the "victims are going to be pulled back in."
"Especially in the documentary, they do show the photographs of the actual victims, when Tobias [Lindholm, the director] and Krysty [Wilson-Cairns, the scriptwriter] talked about this [in the film] there were similarities to other patients that I took care of throughout my life, they were not the real victims, however, they are caricatures of the people that I cared for," Loughren explained.
"And I wanted to make certain that no one was really damaged emotionally, even thinking about going back to this. However, I also wanted them to have a voice, and, yes, there is that idea that perhaps they're going to be sensationalized [but] they haven't really had a voice.
"Some of them I do actually believe have gag orders so that they can't even talk about it, and I'm happy that now there's going to be a conversation."
Referencing how Cullen killed patients at nine hospitals from 1988 to 2003 and yet no hospitals attempted to stop him before Loughren helped coax Cullen into confessing so police could arrest him, she said she hoped now the public would demand answers.
"Now people are going to be asking the right questions and that is who's been held accountable, how many of these hospital bureaucrats are being held accountable? And those are the conversations that I'm looking forward to," Loughren said.
On Working on 'The Good Nurse'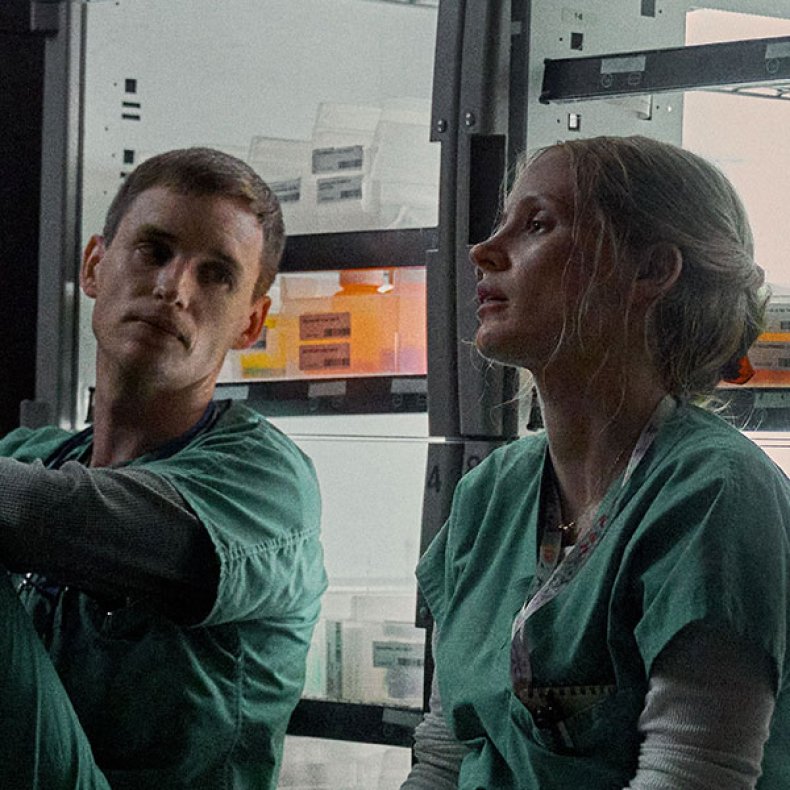 Loughren worked closely with director Lindholm, writer Wilson-Cairns, and actors Jessica Chastain and Eddie Redmayne during the process of making the film.
But it was the director and scriptwriter's desire to approach the story in a different way from other true crime films of its nature that convinced Loughren to be so involved.
"Tobias, when I first met him we had a very, very long conversation, we were at dinner and one of the things he kept saying is that this will not be a serial killer movie because I said I want nothing to do with that," she said.
"I do not want to sensationalize something so despicably dark because I think that's one thing that happens, people are so fascinated with true crime. And he said he wanted to make a movie about hope, and about friendship, and to truly give those ordinary moments a spotlight, to show people that they can be a hero."
"They don't have to be in a cape, they don't have to be a billionaire, they can just be a regular single mom and we can all be a hero. And I loved that he and Krysty agreed on that," Loughren said.
"Charles Graeber's book is really about Charlie. I'm in [a third] of Charles Graeber's book and yet this film is about the absolute heart of how he was caught, and that was through friendship."
Loughren admitted that when she learned Chastain was going to portray her in the film she was in complete shock and thought "this can't be real."
"I think my initial response was I'm going to go and just have a whole bottle of champagne for myself and just sit in this for a minute," she joked. "That was amazing, and of course, she definitely did her role with such heart and I'm honored, absolutely honored."
Of the advice she gave the Oscar winner, Loughren added: "For me, I really didn't want her playing the me that I am now, and I understood that's what I wanted from her, that's what I needed from that role.
"And I think Tobias and I were on the same page about that. She was going to be playing someone 20 years ago, and if we all look at ourselves 20 years ago, well, I'm 57 so 20 years ago, in my 30s, I was a completely different person.
"I did not understand at that point in my life that I was gentle and that I was scared. I was really scared because the me that I am now looking back on I'm not that me.
"So even though we did talk, and we did have Zoom meetings, it was never 'please play me.' It's 'play the character of me that I was back then.' And she did, she captured it."
The Good Nurse is out on Netflix now, and Capturing the Killer Nurse will be released on Netflix on November 11.