'Good Riddance': Trump Supporters Reacting to Liz Cheney's Defeat
In the aftermath of a political defeat that would have been unthinkable only two years ago, Donald Trump supporters are bidding Republican U.S. Rep. Liz Cheney "good riddance" —a gloating remark that is now trending on Twitter.
The Wyoming's representative lost her bid for reelection at the state's Tuesday GOP primary, as Trump-endorsed candidate Harriet Hageman triumphed with a 37-point margin over Cheney.
Cheney's loss was anticipated, as in the past two years the Wyoming representative went from once being a Republican star and a Trump loyalist to become one of the former president's most vocal critics and one of the few Republicans holding him accountable for the Jan. 6 Capitol attack.
Her overwhelming defeat at the primary in Wyoming is a major victory for Trump and his supporters, and a confirmation, if not a reminder, that the GOP has shifted to the right and a majority of Republican voters have embraced Trump's populist appeal.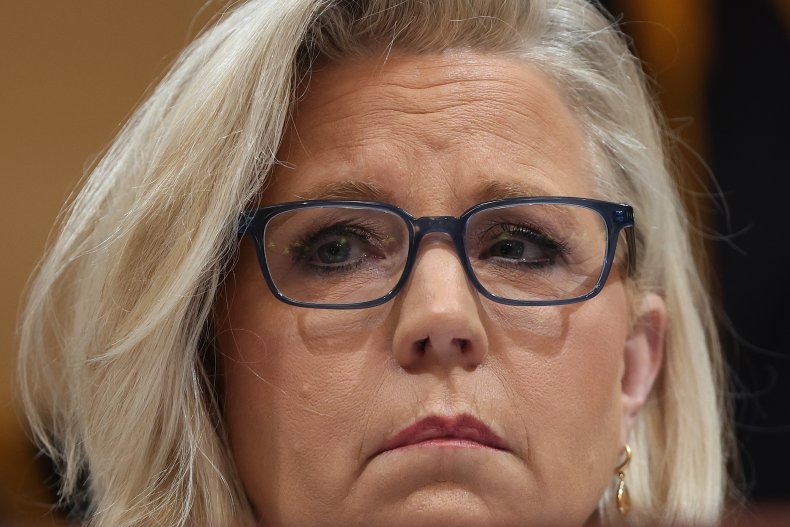 The feeling of triumphant satisfaction shared by Trump's supporters over Cheney's defeat was clear from the tweets emerging as the primary's results came in.
"Good riddance to this odious rat. A great day for the people of Wyoming, Trump, and all Patriots!," wrote a Trump supporter on Twitter.
"Good riddance you traitor," tweeted another. "You seemed to forget you were put in office by the voters to represent them and not your Trump hating agenda. Well because of that fact your Trump hate got you VOTED OUT!"
In a meme shared on Twitter, a triumphant Trump dressed like the Grim Reaper can be seen holding a bloody sickle and knocking on the Cheney dynasty door, after apparently having wreaked havoc among the Bush, Clinton and McCain dynasties.
The same schadenfreude was shared by Trump's allies and supporters within the Republican parties, with Colorado's House candidate Lauren Boebert tweeting: "Girl, BYE!" and New Jersey House candidate Billy Prempeh saying he wasn't surprised that those Republicans who voted to impeach Trump after the 2020 presidential election are being punished by GOP voters.
"A clear message is being sent about what the Republican Party needs to be. It's not anything like liar Liz Cheney," wrote Rep. Marjorie Taylor Greene.
Trump himself wrote on his social media platform, Truth Social, to compliment Hageman on her victory and rejoice over Cheney's loss.
"Liz Cheney should be ashamed of herself, the way she acted, and her spiteful, sanctimonious words and actions towards others," he wrote.
"Now she can finally disappear into the depths of political oblivion where, I am sure, she will be much happier than she is right now."
Cheney, who had been said to be expecting her defeat and have eyes already on her next political move, accepted her defeat gracefully, making a point of distinguishing herself as a leader who is respectful of the electoral process.
She described her loss as the beginning of a new chapter in her political career, saying: "Our work is far from over."