'Good Samaritan' Killing of Indiana Mall Shooter Bashed, Praised
Few details of the Indiana mall shooting on Sunday evening emerged as the clock struck midnight. Local authorities did say this, though. A gunman carried a rifle and magazines and fired into the food court, two innocent bystanders were killed and three others were injured.
And then there was an armed bystander who reportedly killed the shooting suspect, according to police in Greenwood, Indiana.
"We have three fatalities at this time and three others injured," Greenwood Mayor Mark Myers stated. "The shooter is among the deceased. He was shot by an armed individual."
Greenwood Police Chief Jim Ison said the suspected shooter was killed by a "good Samaritan with a handgun."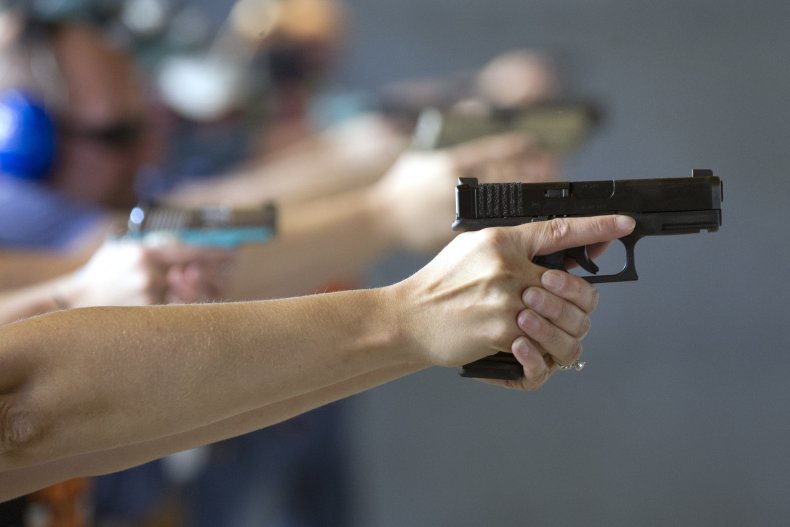 The deceased gunman has not been identified, nor has the motive for spraying bullets into a mall food court.
Ison at a press conference Sunday night said there was also a bomb squad on the premise because of a reported unattended backpack near the restroom area, the Indianapolis Star reported.
The food court shooting began around 6 p.m. local time, and first responders were alerted five minutes later.
The Greenwood Mall shooting comes just a month and a half after the Robb Elementary shooting in Uvalde, Texas, that left 19 children and two teachers dead. The Indiana shooting also happened on the same day that the Uvalde City Council unveiled new information about that shooting.
There was also the Fourth of July parade shooting in the Chicago suburb of Highland Park, Illinois, where a 22-year old man dressed as a woman and fired away at parade goers on the holiday, killing seven and injuring dozens of others.
This also comes as Democrat lawmakers look to make sweeping gun law reforms.
Folks on social media took their respective sides, of course. Here are some of the things said Sunday night and into Monday morning.
"The Good Samaritan part ensures this story doesn't get much attention this week," was the tweet from Jason Rantz of KTTH radio in Seattle.
"I'm not a fan of the headline here. I'm not a fan of wild west traditions. There's no good in this, just death & destruction all the way down. The good Samaritan story was about being a good neighbor & showing mercy, not enacting blind vengeance," wrote @danfinity.
Another follower who appears to be pro-gun blasted a few followers who blamed guns as the problem. Here's one of them:
"They're actually angry because the good Samaritan got in the way of their big body count," Rosie's No Refund wrote in response to this remark: "Idgaf if the Greenwood Park Mall shooter was killed by another citizen with a gun. That's like bragging that the piranhas in your bathtub were taken out by the plugged-in toaster you threw in. Just don't put piranhas in your f*cking bathtub."
"Good Samaritan has more courage then a cop..... Now tomorrow head line cops gonna be hella mad for someone doing there job lol," another wrote.