'Good Taste': Dog is 'Number One Fan' of Julie Andrews in Viral Clip
A dog's reaction to hearing Julie Andrews sing "The Hills Are Alive" from the 1965 film The Sound of Music has gone viral on TikTok, receiving more than 500,000 views.
Shared by TikTok user Dana Myshrall to her account @danamyshrall, Tessa the German Shorthaired Pointer is first seen gnawing on a bone while laying on a couch when Andrews begins singing the well-known song.
Tessa suddenly perks up after she hears Andrews' voice and dropped the bone. She moved to a different spot on the couch as if to get a better seat as she appreciated the song before the video concluded.
"Julie Andrews number one fan right here," the text over the video read. "Every time The Sound of Music is on she does this."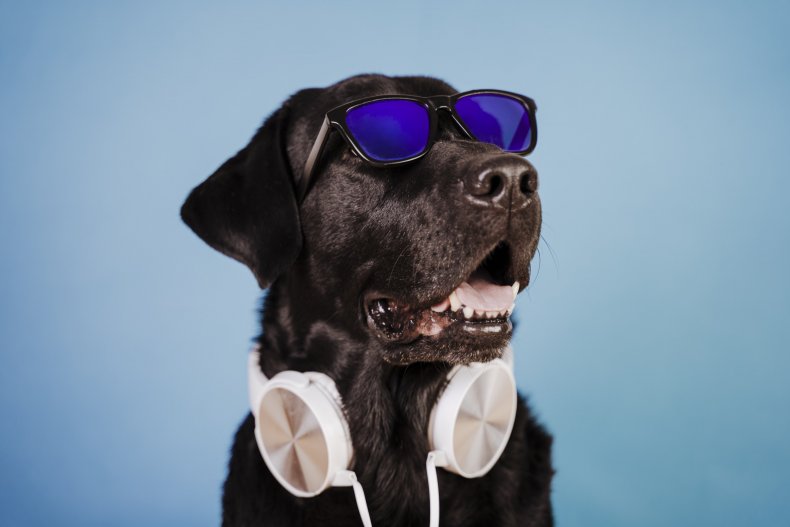 A piece published by Preventive Vet stated that dogs may find comfort in certain genres of music.
"Reggae and soft rock are the most relaxing music for dogs in shelters, and classical music also helps calm down dogs in stressful environments," the piece stated.
However, the organization recommended some variety when playing music for dogs.
Myshrall told Newsweek in an email that she just learned that Tessa is a fan of Andrews after she put on The Sound of Music. Though Myshrall said Tessa is typically a more active dog, she "immediately stopped and watched."
For now, Tessa seems to only be enamored with Julie Andrews.
"We have put other musicals on and she is not as interested in them," Myshrall explained. "So far, when we play anything with Julie Andrew singing, she stops what she is doing and just watches."
Viewers loved to see Tessa react to Andrews, and one TikTok user wondered how she would react if she watched the 1964 film Mary Poppins, which also stars Andrews.
Myshrall shared another video showing Tessa's reaction to hearing "A Spoonful of Sugar," and yet again, the canine was all ears.
"Safe to say this little lady loved it," the caption of Myshrall's second video read.
TikTok users were convinced and weighed in to share their delight.
"She has good taste in music," a viewer wrote.
"You know the music is good if a dog drops his bone to listen to the music," another comment read.
"She's like...'What?! Does everyone else hear my favorite song?!," one commenter wrote.
Some shared that their own pets behave similarly.
"My lab also loves this scene," a viewer wrote.
Commented another, "My cat really likes Fleetwood Mac. I have no idea why. It's chaos."
Another pup has gone viral because of his unique walk. Several videos feature Pushkin and his now-popular trot that charmed viewers.
A video went viral on TikTok and received more than five million views after it showed the eight dogs that belonged to one family.
One canine's hilarious tactic to get out of trouble also went viral on TikTok. The clip shows the dog pretending to be asleep when her owner presented her with a chewed-up shoe. However, the dog opened her eyes too soon and her cover was blown.