'Good Times Live' Cast: Who Stars in the New 'Live in Front of a Studio Audience'?
Good Times is the latest classic ABC sitcom to get the Live in Front of a Studio Audience treatment, with a classic holiday episode of the comedy being performed by an all-star cast of Wednesday, December 18. Oscar-winner Viola Davis and Emmy winner Andre Braugher will play Florida and James Evans in the show, the roles originally taken by Esther Rolle and John Amos. Other big names will also take the roles in the live version of the classic Norman Lear comedy.
Who is in the cast of Good Times Live?
James Evans—Andre Braugher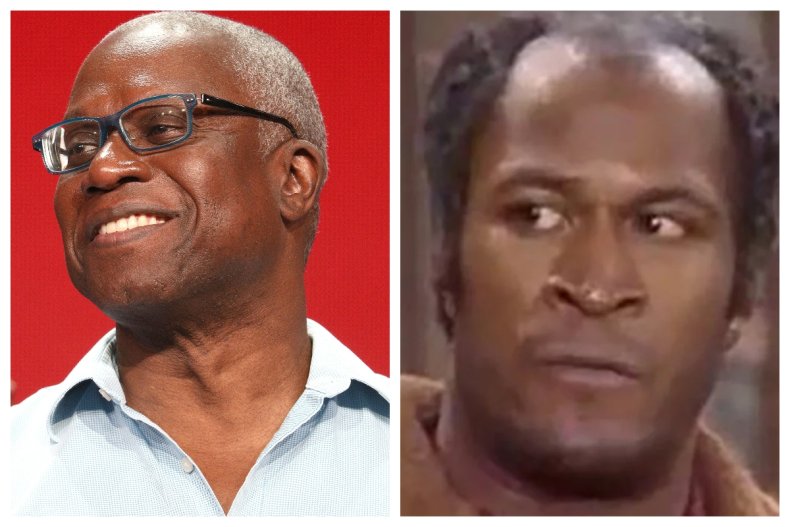 Playing the family patriarch, a role originated by John Amos, is Brooklyn Nine-Nine star Andre Braugher, also known for Homicide: Life on the Streets and Thief—both of which won him an Emmy.
The actor has previously spoken out about the later series of Good Times. In an interview with Assignment X about his comedy influences, the actor said: "I grew up with a lot of those Seventies comedies. The Jeffersons, Maude, Good Times: the first year of Good Times was superb. It got really stupid really quickly."
Florida Evans—Viola Davis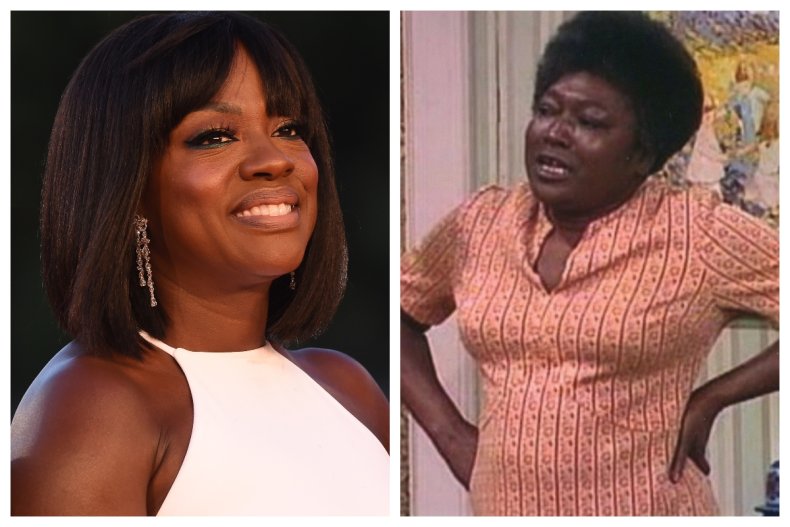 Viola Davis, who netted an Academy Award for her role in Fences and has also starred in The Help, How to Get Away with Murder and Widows, will be portraying Evans matriarch Florida, the role played by Esther Rolle in the original series.
Davis has also spoken in the past about the influence of Good Times on her life. She told Vulture: "They meant everything because they were people who looked like me who represented the world that I knew... That we weren't just caricatures. We weren't just shucking and jiving or just people who had swagger. They were actors who dared to be different and craft a performance of real palpable human beings."
Michael Evans—Asante Blackk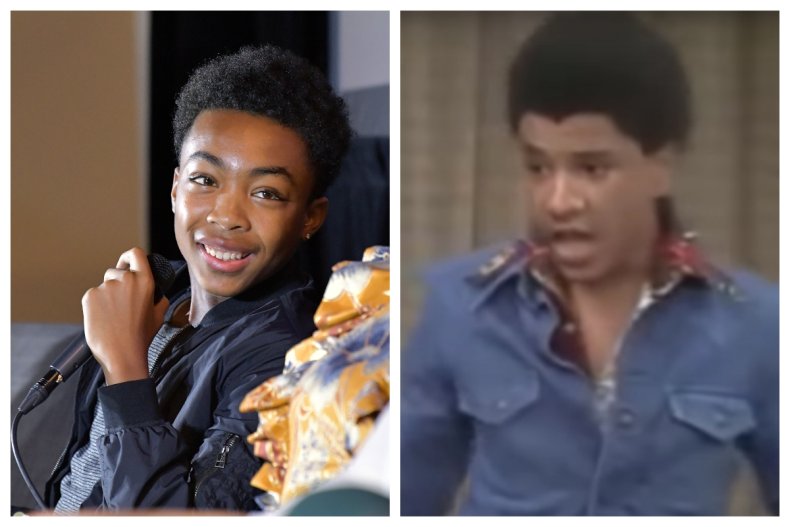 James and Florida's activist son, affectionately known to his father as "the militant midget" and played by Ralph Carter in the original, will be portrayed by Asante Blackk, fresh off of star-making turns on When They See Us and This Is Us.
J.J. Evans—Jay Pharoah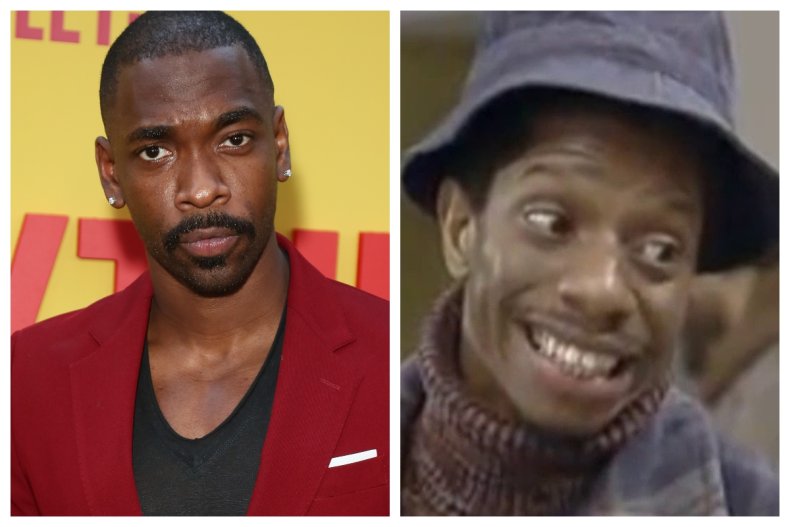 Former SNL cast member Jay Pharoah will be playing the oldest of the Evans kids, James Jr. or J.J., as originally brought to the screen by Jimmie Walker and the man behind the show's breakout catchphrase "Dy-no-mite!."
The actor is clearly excited about the role, tweeting "Good times is going to be so [11 fire emoji] #DYNOMITE."
Thelma Evans—Corinne Foxx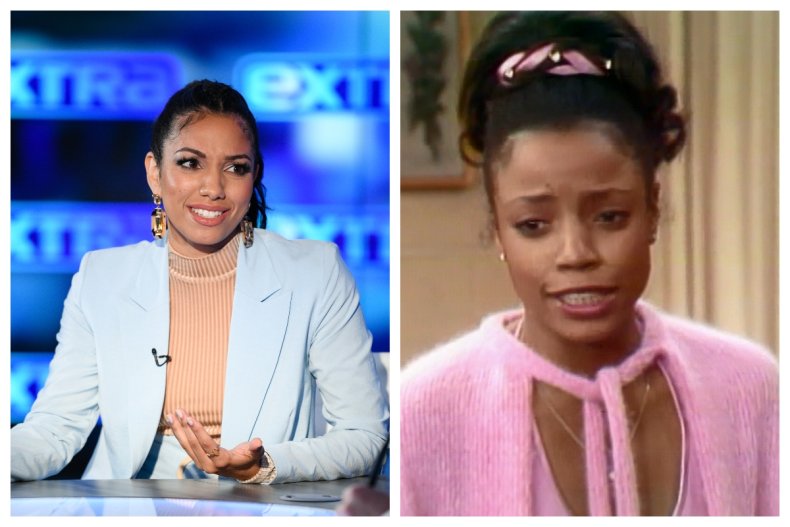 Corinne Foxx, the daughter of Jamie Foxx and star of movie 47 Meters Down: Uncaged, will be playing the Evans' only daughter Thelma (originally Bernadette Stanis). Foxx tweeted about her role on December 12, writing, "I can't wait to be a part of this historic moment in television!"
Willona Woods—Tiffany Haddish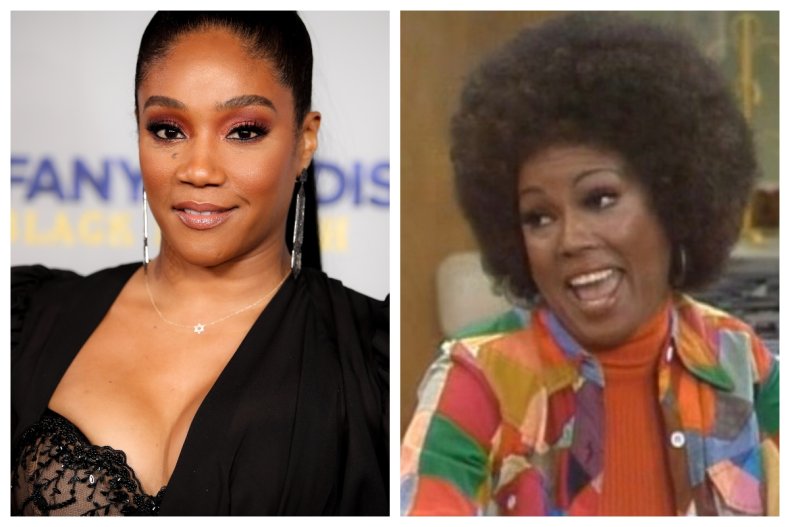 The Evans' recently-divorced neighbor and Florida's best friend Willona will be performed by Tiffany Haddish, the Emmy-winning star of Girls Trip, taking the part originally played by Ja'net Dubois.
Unknown role—Jharrel Jerome
Starring in the series in an as-yet-announced role is the Emmy winning star of When They See Us and Moonlight Jharrel Jerome.
Also announced as part of the cast will be soul icon Patti LaBelle and comic Anthony Anderson, who will be performing the series' theme tune live.
Live In Front on a Studio Audience airs Wednesday, December 18 at 8 p.m. on ABC.