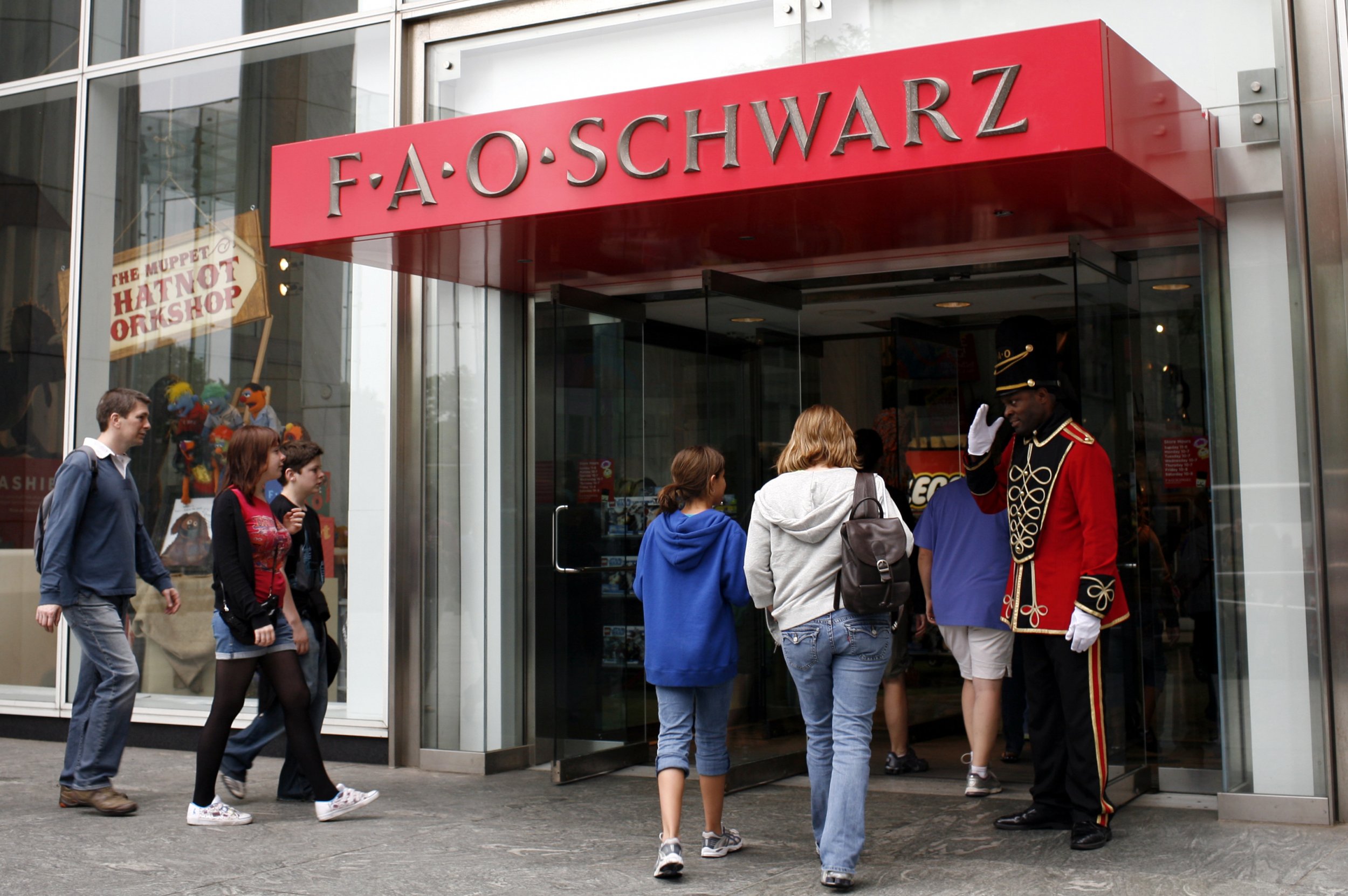 FAO Schwarz, arguably New York City's most iconic toy store, is closing in mid-July, Bloomberg reported, meaning the bright, colorful retail outlet on Fifth Avenue near the southeast corner of Central Park has just less than two months left before its lights go out.
Though the lease on the roughly 65,000-square-foot space was not due to expire until 2017, Toys "R" Us—which bought FAO Schwarz in 2009—negotiated an early exit with the owner of the General Motors Building, where the FAO flagship store has been situated since 1986.
"In working with the property owner, the company was able to agree on an early exit in advance of the 2017 lease expiration, providing the opportunity to realize meaningful rent savings," Toys "R" Us said.
Past its glass entry doors, where a "real-life Toy Soldier" greets arriving shoppers, the store holds a make-your-own-Muppet workshop and includes a "newborn nursery" for dolls, a candy shop, books and a giant piano, made famous by Tom Hanks in the 1988 movie Big.
With the shuttering of the Fifth Avenue store, FAO Schwarz will be left without any physical retail locations. However, toys with the brand's name will still be sold within Toys "R" Us stores and online, and the brand is looking for a new Manhattan location that won't break the piggy bank. Crain's New York Business reported that FAO Schwarz was considering moving into the basement of 1633 Broadway, an office tower near Times Square (interesting, as Toys "R" Us recently announced its flagship's departure from Times Square in 2016), but nothing has been finalized.
"The company is committed to the FAO Schwarz brand and growing its legacy," Toys "R" Us said in a statement emailed to Bloomberg. "While we are sad to say goodbye to our current location, we are excited about the opportunity to create a new flagship location in New York City that will no doubt delight generations of children to come."