'Goodfellas' Star Paul Sorvino Dies Two Months After Co-Star Ray Liotta
Paul Sorvino, a Tony-winning actor who frequently played tough guys, died Monday at age 83. His death comes two months after his Goodfellas co-star Ray Liotta died at 67.
Along with his portrayal of mob boss Paulie Cicero in Goodfellas, Martin Scorsese's 1990 gangster epic, Sorvino was known for his role as New York police sergeant Phil Cerreta on NBC's Law & Order.
In addition to Liotta, Sorvino joins James Caan (The Godfather) and Tony Sirico (The Sopranos) as actors famous for playing Mafia characters who have died recently. (Sirico also has a brief part in Goodfellas.)
"Our hearts are broken, there will never be another Paul Sorvino, he was the love of my life, and one of the greatest performers to ever grace the screen and stage," Dee Dee Sorvino, his wife, said in a statement.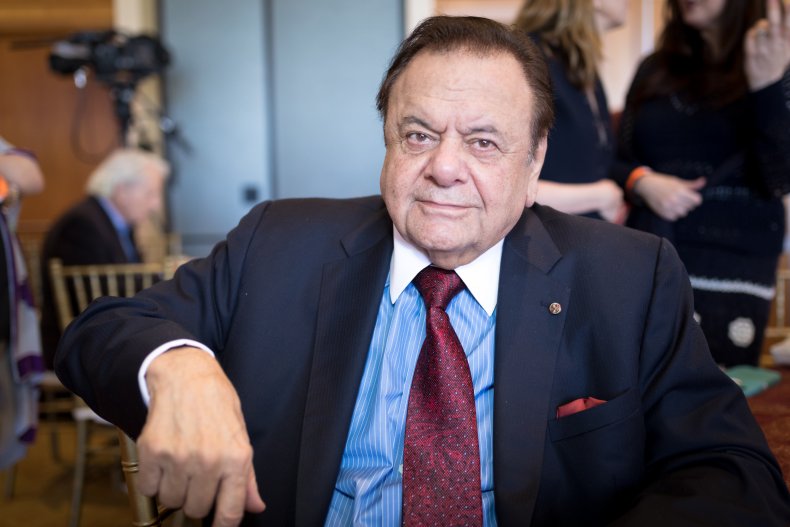 Other popular films featuring Sorvino include Warren Beatty's Reds, The Rocketeer, Oliver Stone's Nixon (as Secretary of State Henry Kissinger), Romeo + Juliet and The Panic in Needle Park. He won a Tony Award in 1973 for his lead performance in Broadway's That Championship Season and reprised the role in the 1982 film adaptation.
Sorvino went on to collaborate with Beatty several times over the years, landing parts in 1990's Dick Tracy, 1998's Bulworth and 2016's Rules Don't Apply.
His final screen roles came in 2019 as a corrupt senator in the spy comedy Welcome to Acapulco and as a crime boss in the Epix series Godfather of Harlem.
Early in his career, Sorvino aspired to become an opera singer, and he made his New York City Opera debut in Frank Loesser's The Most Happy Fella in 2006.
Sorvino also has multiple directing credits, and one of his three children is Oscar-winning actress Mira Sorvino. During her acceptance speech after winning the best supporting actress Oscar for her performance in Woody Allen's Mighty Aphrodite (1995), she credited her father with teaching her "everything I know about acting."
When she accused movie mogul Harvey Weinstein of sexual harassment and blacklisting in 2018, her father told TMZ that if he had known about the allegations, Weinstein "would not be walking. He would be in a wheelchair."
"My father the great Paul Sorvino has passed," Mira Sorvino tweeted on Monday. "My heart is rent asunder—a life of love and joy and wisdom with him is over. He was the most wonderful father. I love him so much. I'm sending you love in the stars Dad as you ascend."
Update 7/25/22, 4:15 p.m. ET: This story has been updated to include more background information and a tribute tweet by Mira Sorvino about her father.