Self-described 'Worst Mom in the World' Accidentally Donates Son's Mug With $6,500 Stashed Inside to Goodwill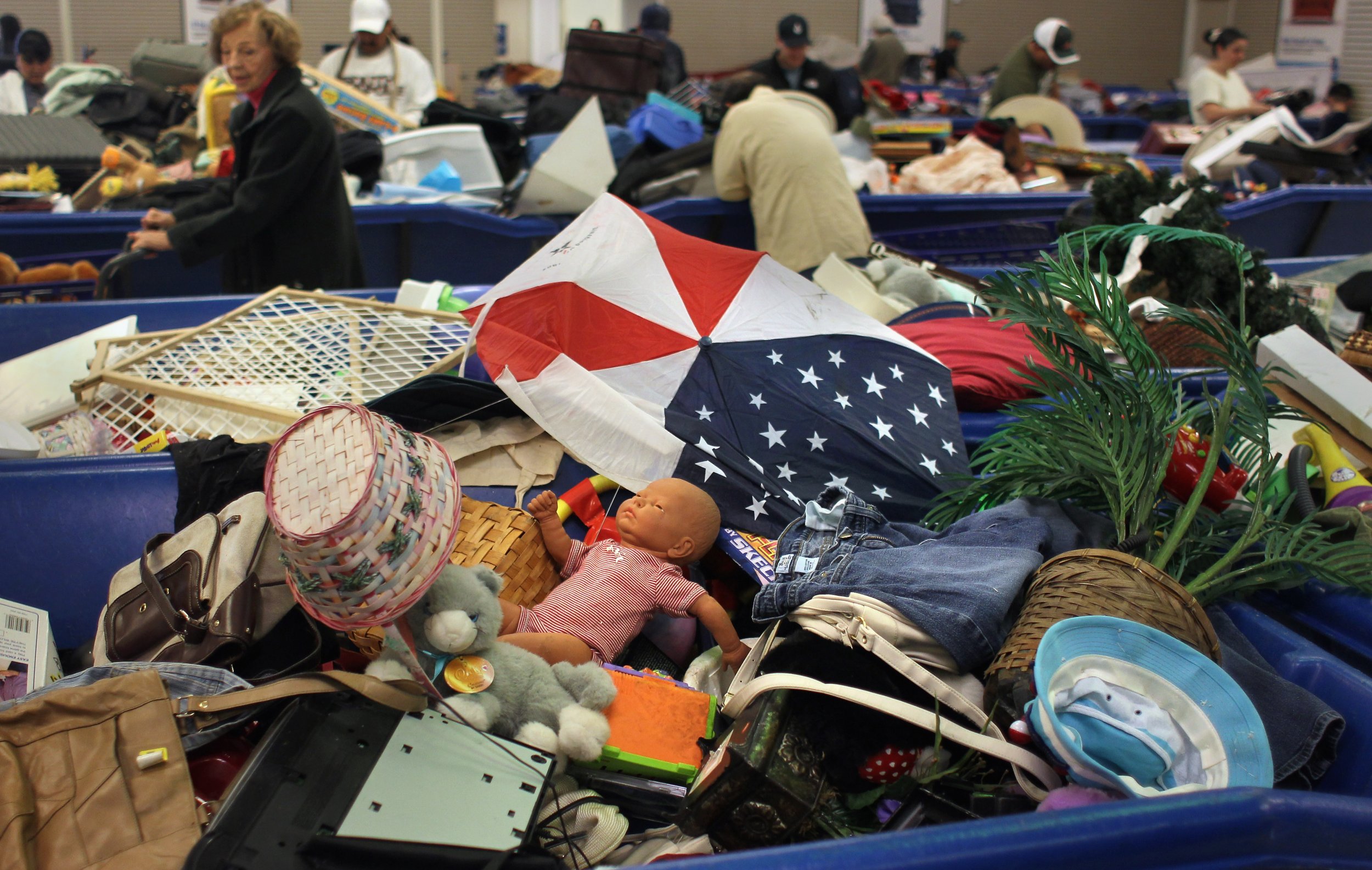 Lindsey Preiss was tidying her home in Conyers, Georgia, when she tossed a yellow travel mug into a box of old items set aside for Goodwill. Little did she know the vintage Mickey Mouse tumbler was actually holding some $6,500 dollars hidden away by her son.
Devon Silvey, 27, recently stashed a bundle of cash he made selling his car in the old mug before he had a chance to take it to the bank. But when he visited his mother's house Thursday evening to pick the coffee tumbler up, she told him she'd donated it.
At first, Preiss didn't understand why Silvey was so concerned about his old childhood possession. "She thought I was upset about the mug being gone, which, I miss the mug as well, but what was inside was a little more important," Silvey told WSB-TV.
Now, Preiss feels like "the worst mom in the world," she told the local outlet. "I mean I feel terrible."
"That mug had literally sat in our cabinet untouched for about 15 years," she told Newsweek. "It is a crazy series of unfortunate events that led to the donation."
After staff at Goodwill told Preiss and Silvey they'd sold the mug without checking its contents, the Georgia mother turned to social media for help. "[I'm] trying to get the word out and hoping and praying someone does the right thing," she wrote on Facebook. "[Silvey] is extremely devastated and so are we!"
She shared an image of a similar travel mug along with a promise to compensate whoever purchased it from the Goodwill store.
"We would be very, very thankful if you brought it back," Preiss told WSB-TV. "I'm just asking someone to please have it in your heart to do the right thing and give it back."
As of Monday, no-one has come forward with the mug. She told Newsweek: "Our son has worked very hard for that money, and it will take some time for us to recoup that kind of loss."
Last February, thrift shop workers at a Florida Goodwill were shocked to discover a loaded grenade launcher in a donation bin. Staff called in law enforcement officials, who removed and deactivated the weapon before storing it in a locker designed to contain hazardous materials.
Unusual—and potentially dangerous—donations aren't all that rare, store manager Joe Beshures said at the time. He told ABC Action News the Goodwill Manasota Bargain Bin had received everything from firearms to gold teeth in the past. But he added such items weren't put up for sale.
"We would never want to put any of our customers or employees in any safety risk at all," Beshures said.