Happy 20th Birthday, Google: What Are the Most Popular Searches?
Since it was first released online, Google has garnered so much popularity, that the company's name has been turned into a verb. On Thursday, it celebrated its 20 years as an information source with a Google doodle dedicated to those who have used the search engine to broaden their horizons.
The Google doodlefeatured people around the globe typing their questions into the search bar. Questions included: What is Google? What will happen on Y2K? Is Pluto still a planet? What is Auto-Tune?
Google's animation ended with a thank-you to its users written in multiple languages. Google shared a few popular search topics in its doodle, while its Trends feature showed the most popular searches in the U.S. in the past 17 years.
Given the nature of Google's ever-evolving model, its tracking has also changed over the years and can be broken down in different ways. In some years, only one list was used for all searches. In others, Google News searches were broken out from Google.com searches, and searches in the United States weren't always separated from global searches.
2017
Hurricane Irma
Matt Lauer
Tom Petty
Super Bowl
Las Vegas shooting
Hurricane Irma was the strongest Atlantic Basin hurricane recorded outside the Gulf of Mexico and the Caribbean, according to CNN. After hitting on August 31, 2017, the storm affected nine states in America and devastated Barbuda.
2016
Powerball
Prince
Hurricane Matthew
Pokémon Go
Slither.io
On January 12, 2016, a group of lucky people won the largest Powerball lottery in history, worth $1.5 billion. Marvin and Mae Acosta from Chino Hills, California, opted to take their portion as a lump sum worth $327.8 million, according to the Los Angeles Times. John Robinson and his wife, Lisa, also won the Powerball and claimed the ticket right away, while the Acostas waited until July.
2015
Lamar Odom
Jurassic World
American Sniper
Caitlyn Jenner
Ronda Rousey
In 2015, basketball player Lamar Odom was hospitalized after he was found unconscious at a brothel near Las Vegas. At the time, he was separated from ex-wife Khloe Kardashian, but the family offered their full support and visited him in the hospital.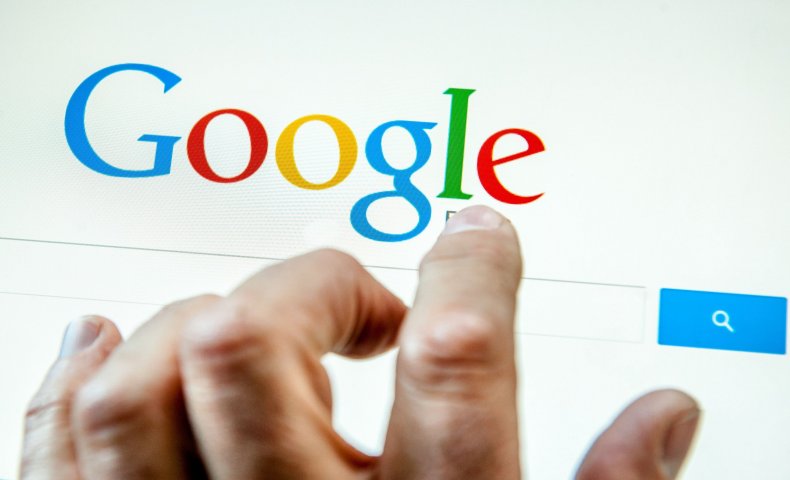 2014
Robin Williams
World Cup
Ebola
Malaysia Airlines
Flappy Bird
Robin Williams took his life on August 11, 2014. He left behind a wife, Susan Schneider, and three children, Zachary, Zelda and Cody.
2013
Paul Walker
Boston Marathon bombing
Nelson Mandela
Cory Monteith
iPhone 5s
On November 30, 2013, Paul Walker was killed in a car crash. Tribute was paid to the Fast and the Furious actor by his co-stars. His brother appeared briefly in the film's franchise after Walker's death.
2012
Whitney Houston
Hurricane Sandy
Election 2012
Hunger Games
Jeremy Lin
The world mourned Whitney Houston, who was found dead in a bathtub in her Beverly Hilton hotel room on February 11, 2012. The Los Angeles County Department of Medical Examiner-Coroner ruled that she died of "drowning" and "effects of atherosclerotic heart disease and cocaine use."
2011
Rebecca Black
Google+
Hurricane Irene
Pinterest
Ryan Dunn
Singer Rebecca Black burst onto the music scene with her song "Friday." Her song earned the No. 1 spot on Time's top 10 viral videos list for the year. Black, who was 13 at the time, faced so much bullying after the video's release that her mother decided to have her home-schooled, The Hollywood Reporter reported.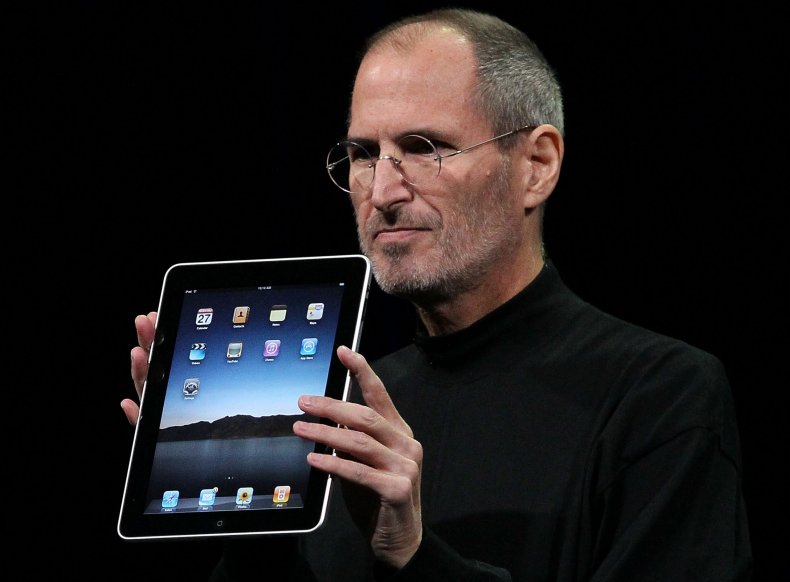 2010
iPad
Chatroulette
iPhone 4
World Cup
Justin Bieber
On January 27, 2010, Apple CEO Steve Jobs introduced the first iPad to the world in San Francisco. The original iPad was half an inch thick, weighed 1.5 pounds and was sold for $499.
At the announcement event, Jobs said that the "iPad creates and defines an entirely new category of devices that will connect users with their apps and content in a much more intimate, intuitive and fun way than ever before."
2009
Google.com
Twitter
Michael Jackson
Facebook
Hulu
Hi5
Launched in 2006, Twitter was a top social networking site by 2009. When news broke of Michael Jackson's death on June 25, 2009, users were tweeting so much that the servers crashed, according to the BBC.
Google News
Swine Flu
Susan Boyle
Jon and Kate
Adam Lambert
Rihanna (Chris Brown)
The swine flu, formally known as H1N1, was first detected in the United States in April 2009, in a 10-year-old patient in California. From April 12, 2009, to April 10, 2010, there were over 60 million cases, 273,304 hospitalizations and 12,469 deaths in the nation, according to the Centers for Disease Control and Prevention.
2008
Google.com
Obama
Facebook
AT&T
iPhone
YouTube
On November 4, 2008, Barack Obama became the 44th president and the first African-American to occupy the Oval Office.
"If there is anyone out there who still doubts that America is a place where all things are possible, who still wonders if the dream of our founders is alive in our time, who still questions the power of our democracy, tonight is your answer," Obama said during his victory speech.
Google News
Sarah Palin
American Idol
McCain
Olympics
Ike (Hurricane)
On August 29, 2008, presidential candidate Senator John McCain announced that Alaska Governor Sarah Palin would be his running mate.
2007
Google.com (U.S.)
iPhone
Webkinz
TMZ
Transformers
YouTube
On January 9, 2007, in San Francisco, Apple unveiled its iPhone. With its 3.5-inch widescreen display and innovative technology, Steve Jobs said it was five years ahead of every other cellphone. The 8-gigabyte model retailed for $599.
"We are all born with the ultimate pointing device—our fingers—and iPhone uses them to create the most revolutionary user interface since the mouse," Jobs said.
Google News (global)
American Idol
YouTube
Britney Spears
2007 Cricket World Cup
Chris Benoit
American Idol was in its sixth season in 2007, with Simon Cowell, Paula Abdul and Randy Jackson as judges. Jordin Sparks was the winner that season.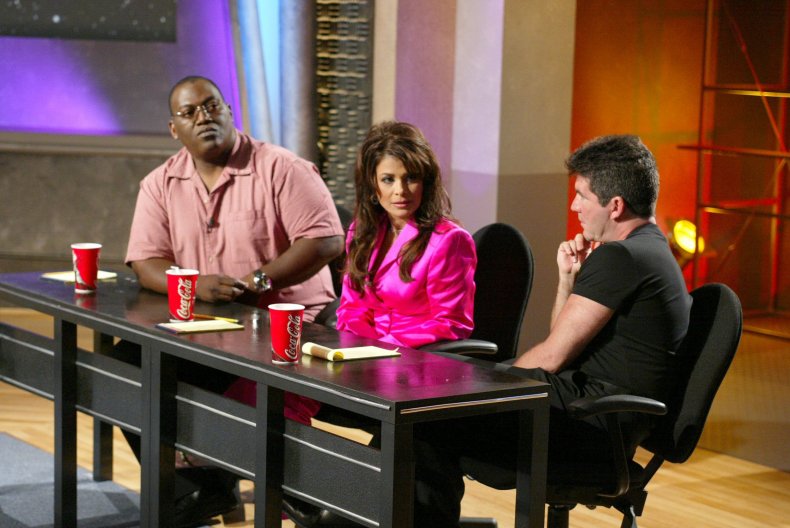 2006 (global)
Google.com
Bebo
Myspace
World Cup
Metacafe
Radioblog
Bebo, a social networking site launched in 2005, was similar to Myspace and had 23 million users in 2006, according to The Guardian. Users could post photos, diary entries, videos and music and answer questionnaires on their individual profiles. Predominantly focused on gaining users outside of the United States, it received $15 million in funding in May 2006.
Bebo shut down temporarily in 2013 but returned in 2015 as a messaging application for mobile devices.
Google News
Paris Hilton
Orlando Bloom
Cancer
Podcasting
Hurricane Katrina
Paris Hilton was busy during 2006. She released her single "Stars Are Blind" and her album Paris. She also had a series of feuds with Lindsay Lohan and introduced Kim Kardashian West to the socialite scene following her fallout with Nicole Richie.
2005 (global)
Google.com
Myspace
Ares
Baidu
Wikipedia
Orkut
In 2005, News Corp. purchased social networking site Myspace for a whopping $580 million, according to The Guardian. In 2011, News Corp. sold the site to advertising targeting company Specific Media for $35 million. While many people have migrated to Instagram, Facebook and other social networking sites, Myspace still exists.
"It has given me so much joy," Kenneth Scalir told The Guardian. "When I didn't have a girlfriend or lovers, at least I had Myspace."
Google News
Janet Jackson
Hurricane Katrina
Tsunami
Xbox 360
Brad Pitt
During a "wardrobe malfunction" at the 2004 Super Bowl, Janet Jackson's breast was exposed to the world. YouTube co-founder Jared Karim told USA Today that the idea for the video-sharing site was partially created out of the frustration he experienced from being unable to find a clip of the incident. YouTube was created in 2005.
2004 (global)
Britney Spears
Paris Hilton
Christina Aguilera
Pamela Anderson
Chat
For Britney Spears, 2004 was a big year. Her song "Everytime" claimed the No. 1 spot on the charts, and she married her now ex-husband Kevin Federline in September.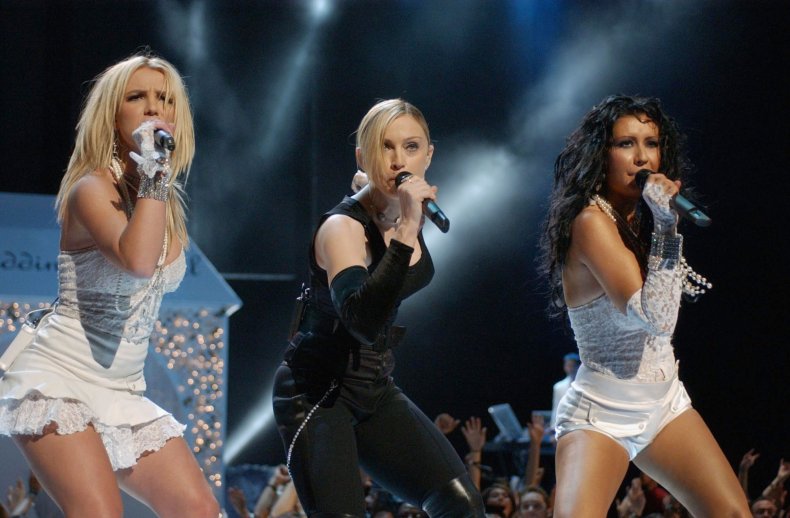 2003 (global)
Britney Spears
Harry Potter
The Matrix
Shakira
David Beckham
Spears opened the MTV Video Music Awards in 2003, performing "Like a Virgin" along with Christina Aguilera and Madonna. Both Spears and Aguilera kissed Madonna at the end of the performance. She also released her album In the Zone, which NPR called one of the 50 most important recordings of the decade.
2002 (global)
Spider-Man
Shakira
Winter Olympics
World Cup
Avril Lavigne
Spider-Man, starring Tobey Maguire, premiered on May 3, 2002, and made over $403 million at the box office. His upside-down kiss with co-star Kirsten Dunst in was later re-created during an episode of the TV show The O.C.
2001 (global)
Nostradamus
CNN
World Trade Center
Harry Potter
Anthrax
Following the attacks on September 11, an idea circulated that French physician and astrologer Nostradamus had predicted the attacks. He wrote:
In the City of God there will be a great thunder
Two brothers torn apart by Chaos
While the fortress endures
The great leader will succumb
The third big war will begin when the big city is burning.
Those who perpetuated the theory claimed that Nostradamus wrote those words in 1654. However, as Snopes pointed out, he died in 1566.
From 2008 until September 2018, the top five search topics on Google were news, Donald Trump, Google, Facebook and United States of America.