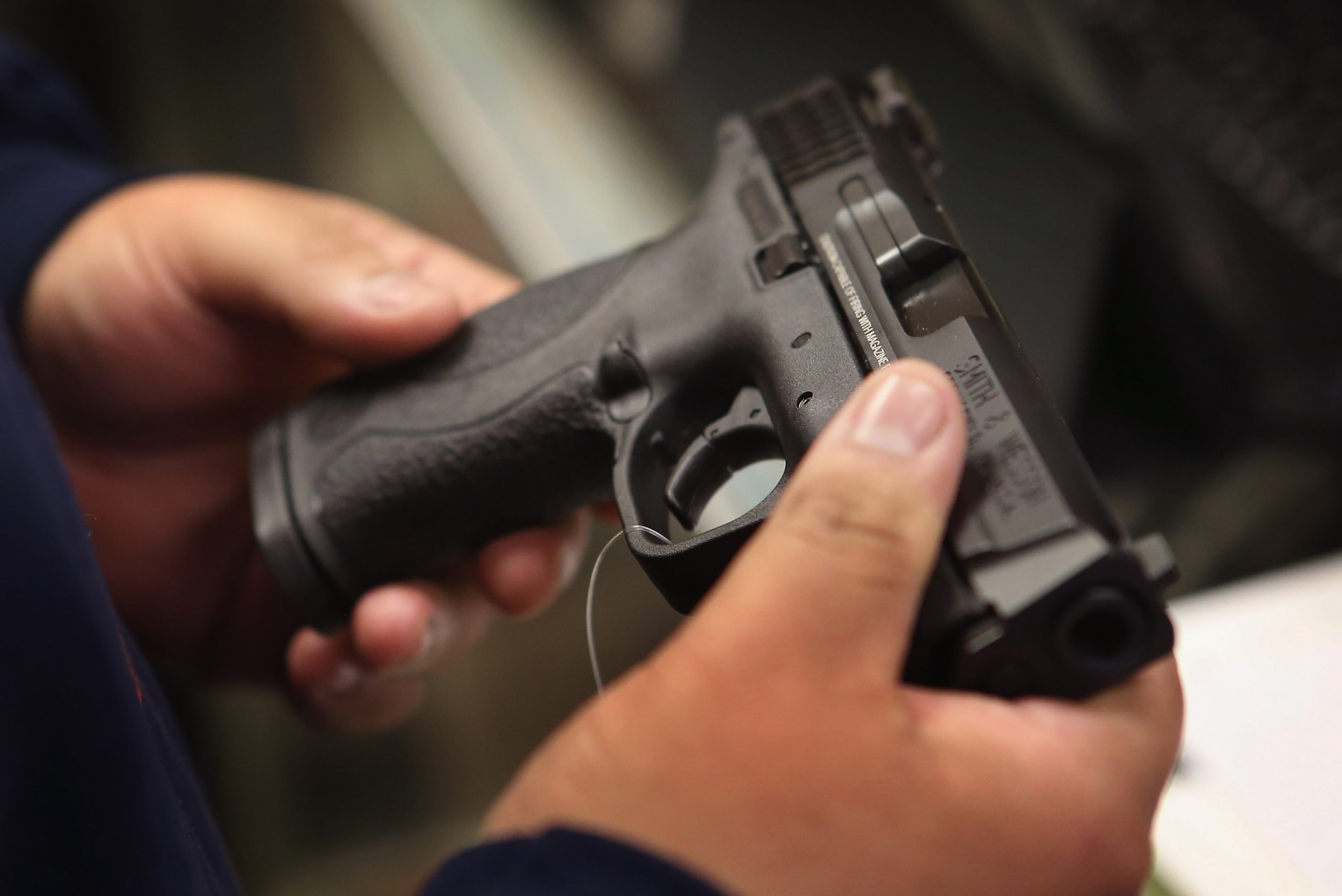 Updated | In the midst of dozens of businesses boycotting the National Rifle Association or boycotting gun sales in the wake of the Parkland, Florida, high school shooting, some online shoppers found that Google, which has long blocked gun-shopping on its site, has a loophole making it easier to buy guns online.
A Twitter user posting on Tuesday found that when consumers using Google Shopping searched "handgun," they received a message saying, "Your search - handgun - did not match any shopping results," which is in line with Google's commitment to block gun sales on its website. But, if users simply switched around a few of those letters, like searching "handgnu" or another misspelling, they would be able to see and purchase guns for sale.
The glitch was still active as of Thursday afternoon.
And there was another glitch: Google appeared to tighten searches around other gun-related searches––like all words that include the word "gun." Search terms like Burgundy wine, potato guns and even water guns were banned from the company's shopping page in the wake of the Marjory Stoneman Douglas High School shooting, The Telegraph reported.
Google has long banned the sale of guns, and the company first banned listings for weapons in 2012, a spokesperson noted in an email to Newsweek. The spokesperson added that the company was working to address the issue.
The heightened scrutiny comes as dozens of companies and some major corporations are taking actions to help prevent gun violence in America. On Wednesday, Dick's Sporting Goods announced that it would no longer sell assault-style rifles. The retailer also announced that it would no longer sell any guns to people under the age of 21, and Walmart followed suit, establishing that new age limit on the same day.
Other retailers ended discount programs or cut ties with the NRA. Those included Alamo Rent a Car, Allied Van Lines, Delta Air Lines, United Airlines, Hertz and more.
Updated: This article has been updated to include comments from a Google spokesperson.