Google Calendar Goes Down, Twitter Users Declare Tuesday Canceled
Google Calendar went down on Tuesday, leaving millions of users across the globe completely lost, unaware of where they were supposed to be and what time they were supposed to be there. Without access to Google Calendar, people were unable to keep track of appointments, alerts and reminders scheduled for the day, causing plenty of folks on Twitter to deem Tuesday canceled.
When using the Google Calendar on a web browser, users were directed to a 404 error message that read, "Not Found." However, the Google Calendar app seemed to work for some users.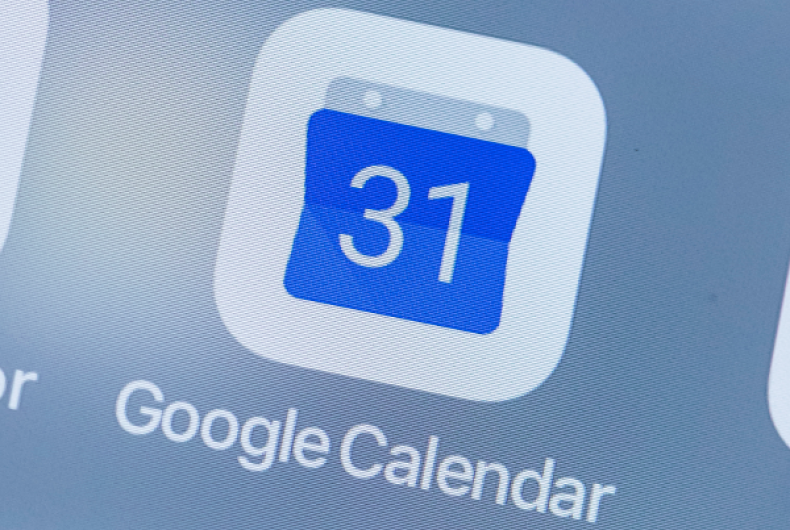 In a statement on Google's dashboard, the tech company noted it was aware of the service interruption. "We're investigating reports of an issue with Google Calendar. We will provide more information shortly. The affected users are unable to access Google Calendar," the message read.
The incident was marked as a mere service disruption rather than a complete outage. Google appeared to have caught wind of the issue at 10:22 a.m. ET on Monday, although users first made mention Google Calendar being down around 10:05 a.m. ET.
As Google worked to fix the issue, hundreds of people took to social media to complain, while others suggested the error meant all their scheduled activities were now canceled. Without access to their to-do lists, some people figured the service disruption called for an opportunity to do nothing at all. Then there were those who weren't privy to any schedule interruptions, thanks to using old-school hand-written planners to help keep track of their calendars.
While one Twitter user thought Google Calendar's disruption marked a good moment to "leave work and have a few margaritas," the odds of the error lasting long are likely slim, considering how quickly the company has fixed service interruptions on Google extension before.
Earlier in the month, Google suffered a number of outages within its Cloud Platform, which resulted in millions of users in the U.S. unable to access several Google services as well as third-party applications. Google services like YouTube, Gmail, Drive, Docs, hangouts and Voice were inactive during an outage on June 2 and other apps like Snapchat, Discord, Vimeo and other Google Cloud-supported entities also experienced interruptions.
Google was able to fix the issue within a few hours and said it would conduct an internal investigation in attempts to prevent future severe outages.
See a few reactions to Google Calendar's service interruption on Tuesday below.