Google Doodle Honors Angelo Moriondo: Who Was He and What Did He Invent?
On Monday, Google Doodle and coffee fanatics across the globe are celebrating the birth of Angelo Moriondo, the Italian inventor who is credited with patenting the first known espresso machine.
Google Doodle is a special, temporary alteration of the logo on Google's homepages to commemorate special events, such as anniversaries, holidays, achievements and notable historical figures.
Monday's doodle was painted using different shades of real coffee and features a GIF of an espresso machine, Google said in a blog post.
Moriondo was born in Turin on June 6, 1851, meaning today is the 171st anniversary of his birth. He died on May 31, 1914 aged 62.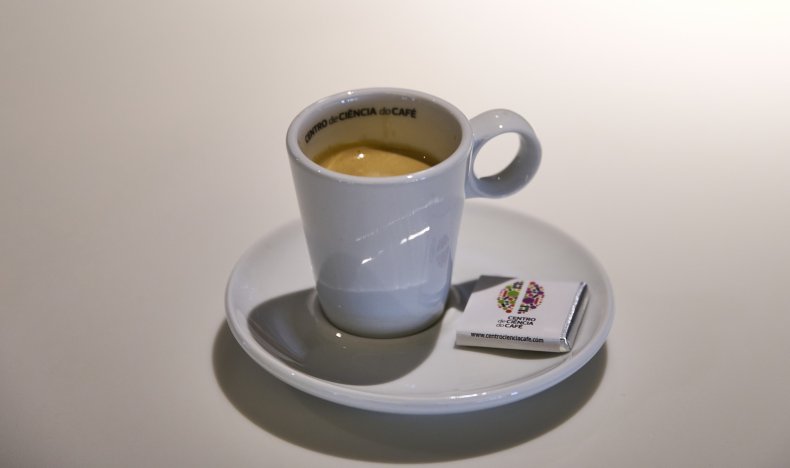 While coffee has been popular in Italy since the 1500s, until the 19th century, Italians often had to wait a long time for it to brew.
To solve this problem, Moriondo came up with an idea that allowed coffee makers to make multiple cups at once. This allowed him to serve more customers at a quicker rate, giving him the edge over his rivals when serving up the purest distillation of the coffee bean, the Google blog post said.
Moriondo was born to a family of entrepreneurs—his grandfather founded an alcohol company that he passed on to his son Giacomo (Moriondo's father), who would later form the chocolate company "Moriondo and Gariglio" with his brother and cousin.
Moriondo later purchased the Grand-Hotel Ligure in Turin and the American Bar in the Galleria Nazionale in Roma.
He enlisted a mechanic to build the espresso machine, who he directly supervised.
Moriondo first presented the steam-powered machine at the General Expo of Turin in 1884, where it won the bronze medal.
He received the patent that year for "new steam machinery for the economic and instantaneous confection of coffee beverage."
According to the Google blog, "the machine consisted of a large boiler that pushed heated water through a bed of coffee grounds, with a second boiler producing steam that would flash the bed of coffee and complete the brew."
The inventor patented the machine and continued to refine his creation down the years.
However, he remains relatively obscure because of what could be thought of as a failure of branding. There were never any "Moriondo" machines and no verifiable machines that he used are still in existence, Smithsonian magazine reported. The magazine added that there aren't even any photographs of Moriondo's invention.
Moriondo's coffee machine was later improved by Luigi Bezerra and Desiderio Pavoni, who introduced features like a portafilter and several brew heads.