Google Wants to Address the U.S. Depression Epidemic, Even Though the Internet Is a Common Cause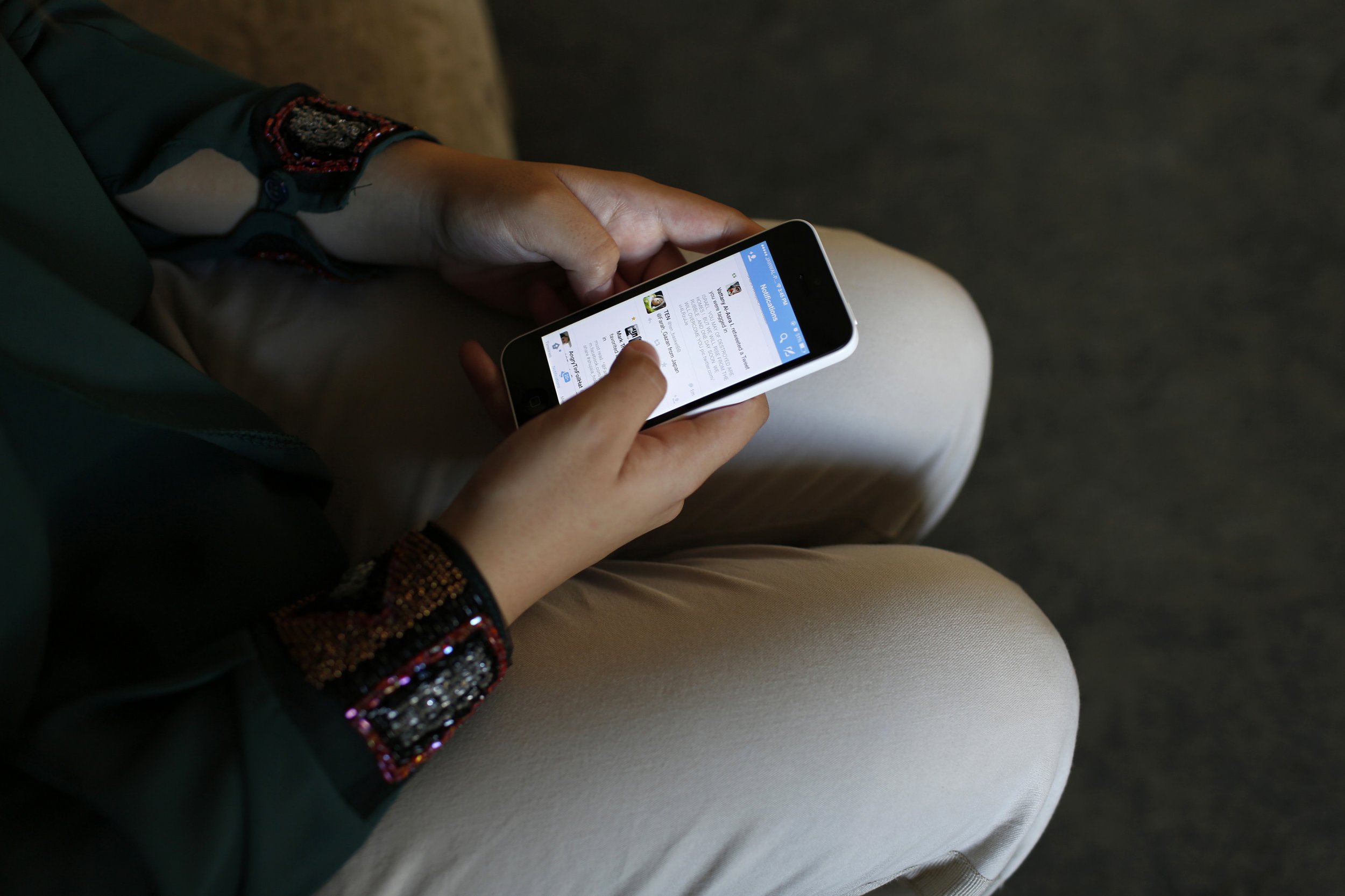 Google users can now easily screen themselves for depression. Users who search key terms such as "depression" and "clinical depression" have immediate access to the PHQ-9 test, a self-assessment tool that allows people to gauge their mental health and identify whether they're exhibiting common symptoms of depression.
"We hope that by making this information available on Google, more people will become aware of depression and seek treatment to recover and improve their quality of life," Mary Giliberti, chief executive officer of the National Alliance on Mental Illness (NAMI), said in a statement posted online. The organization is partnering with Google on the initiative.
The PHQ-9 test is a tool that is commonly used for the initial screening of depression, and is highly accurate for assessing whether a person is experiencing depressive symptoms. Google ultimately hopes the self-assessment tool will encourage more people to seek out professional help. "The results of the PHQ-9 can help you have a more informed conversation with your doctor," according to a statement issued by Google from NAMI.
Roughly 6.7 percent of the U.S. population reported having at least one symptom of depression in 2015, according to the National Institute of Mental Health (NIMH). Symptoms of depression include anxiety, apathy, loss of interest in daily activities, difficulty concentrating and mood swings. Depression also can manifest as physical symptoms such as lack or increased appetite, generalized pain, weight gain or loss. Many people with clinical depression also experience sleep problems such as insomnia or sleepiness.
Unfortunately, only half of people who suspect they're suffering from depression actually reach out for professional help. Statistics also show that those who have symptoms of depression endure the mental illness for six to eight years before actually seeking out treatment. This can take a huge toll on one's health and put that person at risk for many life challenges, including family problems, job loss, self-harm and even loss of life. After accidents and unintended injuries, suicide is the second leading cause of death in the U.S. in young adults aged 25 to 34, according to the NIMH.
Of course, the irony is that scores of researchers now say incessant Googling could be at least partially responsible for some mental health problems—especially when it comes to seeking out information about one's health. This modern-day phenomenon is known as cyberchondria, a buzzword that first came into vogue in the early '90s. Research presented at the AMIA Annual Symposium, for example, finds that two in five people reported feeling an increase in anxiety after Googling medical symptoms.
But access to Dr. Google isn't the only tech-related cause of depression. Numerous studies show that simply too much screen time is making all of us more prone to mental health problems, especially anxiety and depression. There's a growing body of research, for example, that finds too much social media can cause feelings of isolation and loneliness. A study published in Computers in Human Behavior finds that people who reported using the most social platforms (seven to 11) had more than three times the risk of depression and anxiety (odds ratio of 3.08 and 3.27, respectively) than people who used the least amount (zero to two platforms).
Another study on more than 1,000 teens, published in Archives of Pediatrics & Adolescent Medicine, found that teens who overuse the internet are roughly 2.5 times more likely to develop depression than teens who don't overuse it.
Nearly everyone at some point turns to Dr. Google for health information. According to Forbes, Google has said that 5 percent of all internet searches are health-related, though it's unclear how many of them are specifically related to mental health. Google has long known this, since each year the tech giant releases a list of the most searched medical conditions. Many people believe self-diagnosis could be a substitute for difficult conversations with a physician, especially when it comes to health issues that still carry shame and stigma such as those related to mental health.