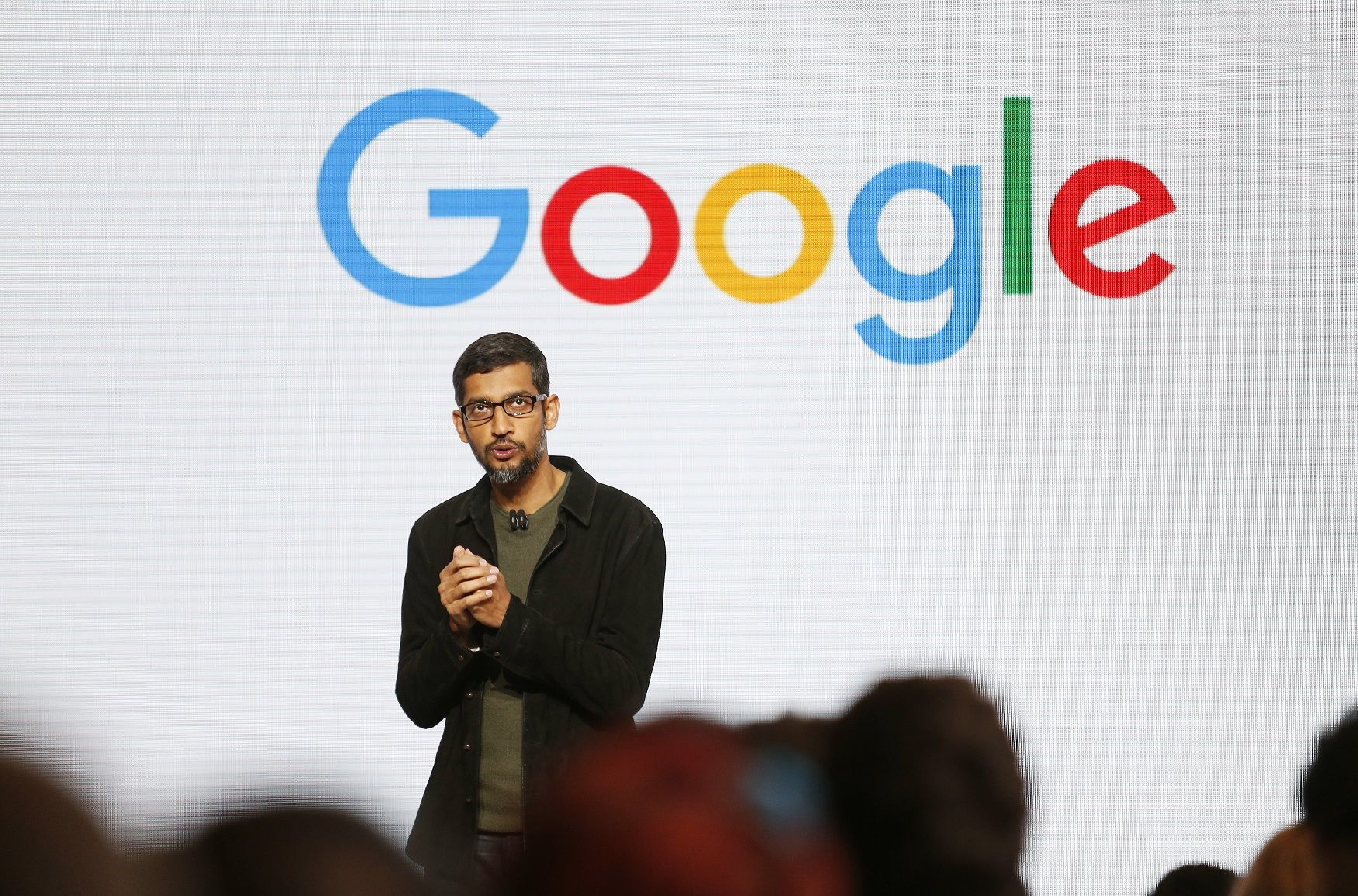 Google has set up its largest ever crisis campaign in support of refugees and immigrants in response to Donald Trump's executive order on immigration.
The search engine giant will reportedly donate $4 million to four organizations: the American Civil Liberties Union, Immigrant Legal Resource Center, International Rescue Committee and UNHCR. (Google's fund is actually $2 million but can be matched with up to $2 million in donations from employees)
The fund comes after Google CEO Sundar Pichai criticized Trump's actions in a memo to employees.
Related: How Silicon Valley is fighting back against Trump's immigration ban
Pichai said the order would "create barriers to bringing great talent to the U.S." and added, "We'll continue to make our views on these issues known to leaders in Washington and elsewhere."
A minimum of 187 Google staff are directly affected by the ban, according to Google. Around 100 of its staff from overseas were recalled on Friday in an effort to protect them.
Google co-founder was among the protesters at San Francisco airport over the weekend, telling Forbes' reporter Ryan Mac: "I'm here because I'm a refugee."
Previous crisis campaigns have been set up by Google in response to the 2010 Haiti earthquake, the 2010 Pakistan floods and Hurricane Katrina in 2005.
Other technology companies critical of Trump's latest controversial executive order include Apple, Facebook and Microsoft, while Airbnb, Lyft and Uber took action to support employees and customers who might be affected.
In denouncing the ban, Lyft pledged $1 million to the American Civil Liberties Union and Uber CEO Travis Kalanick vowed to set up a $3 million legal defense fund for drivers affected by Trump's "unjust" order.
California, where many tech companies are headquartered, has the biggest share of undocumented immigrants in the U.S. and welcomed more Syrian refugees last year than any other state.