Google Doodle Celebrates Avicii, Tim Bergling—The Late Swedish DJ and EDM Icon
The Google Doodle for September 8, 2021 celebrates the birthday of Tim Bergling—better known as Avicii—the late Swedish DJ and electronic dance music icon who died back in 2018.
Born on this day in 1989 in Stockholm, the Swedish capital, Avicii would have turned 32 today.
The two-time Grammy Award-nominated artist was one of the most prominent producers in the EDM world, best known for songs including "Wake Me Up" and "Hey Brother."
He climbed to fame following the release of his track "Levels" in 2011, earning a Grammy nomination in 2012 for "Sunshine," a collaboration with French DJ David Guetta.
"Wake Me Up" became one of the most-streamed songs on Spotify when it was released in 2013.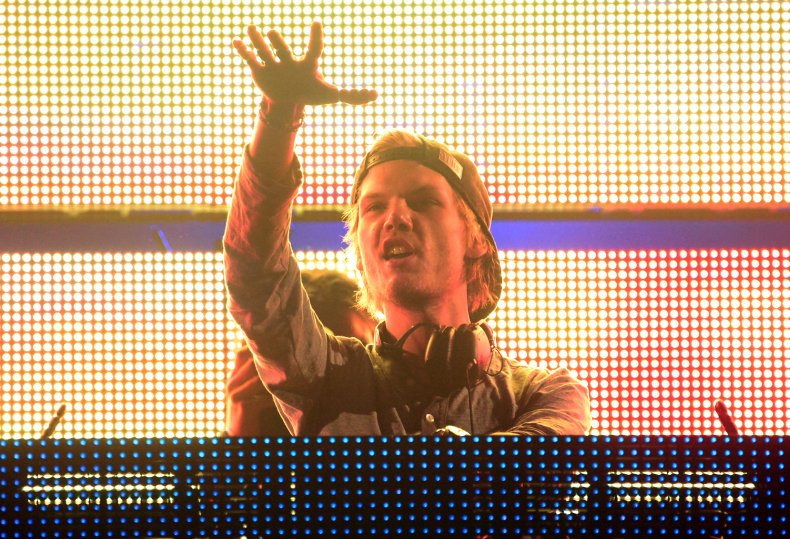 Avicii has had 43 songs rank on the Billboard Global chart, including two no. 1 hits and 12 in the top 10 ranking.
The late artist has also saw 13 tracks chart on Billboard's Dance Songs/Global chart, including two no. 1 hits and five songs ranking in the top 10.
According to Variety, Avicii had health issues for several years. He suffered from acute pancreatitis partially due to excessive drinking, Variety reported in 2018.
In 2014, Avicii had his gallbladder and appendix removed. He stopped performing in 2016, telling fans he was suffering from health problems.
On April 20, 2018, Avicii died by suicide at the age of 28. He was found dead in Muscat, Oman, his publicist confirmed at the time.
Following his death, Avicii's family launched the Tim Bergling Foundation in honor of the late artist to address mental health issues.
The foundation advocates for "the recognition of suicide as a global health emergency" and aims to remove the stigma around suicide and mental health matters.
Before his death, Avicii was also involved in humanitarian work. He co-founded the House of Hunger charity in 2011, which helped raise money for the nonprofit groups Feeding America and FEED Foundation.
He also donated nearly a million euros to the Swedish charity Radiohjälpen and worked with the RED charity in their fight against HIV and AIDS, donating all proceeds from the track "Divine Sorrow," the Tim Bergling Foundation said.
According to the foundation, Avicii previously said: "I discovered when I started making money that I didn't really need it.
"When you have such an excess of money you don't need, the most sensible, most human and completely obvious thing is to give to people in need," the latest DJ said.
If you have thoughts of suicide, confidential help is available for free at the National Suicide Prevention Lifeline. Call 1-800-273-8255. The line is available 24 hours, every day.