Google Doodle Celebrates Letter Ñ on Spanish Language Day
On Spanish Language Day, Google Doodle celebrates the letter Ñ (pronounced "enye"), which is the only letter in the Spanish alphabet that originated in Spain.
The letter Ñ was created in the 12th century by Spanish scribes who came up with a way to save time and parchment when hand-copying Latin manuscripts. They decided to shorten words with double letters, combining the two letters into one with a tiny "n" on top to signify the change—this tiny n symbol is now known as a "virgulilla" or tilde.
For example, the Latin word for "year" is "annus" which eventually became "año" in Spanish. Today, the letter Ñ appears in more than 17,700 Spanish words.
The Ñ is not only a letter but it also represents Hispanic heritage and identity. It was officially entered into the Royal Spanish Academy's dictionary in 1803, and 190 years later, Spain passed legislation to protect its inclusion in computer keyboards.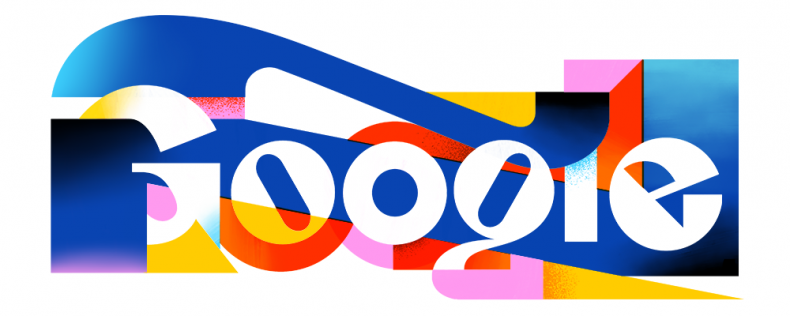 In 2010, the United Nations declared six language days to celebrate the six United Nations official languages: Arabic, Chinese, English, French, Russian, and Spanish.
Spanish Language Day day was originally celebrated on October 12, a national holiday in Spain known as Dia de la Hispanidad, and April 23 was originally dedicated to the English language, commemorating Shakespeare's birthday.
But Spanish Language Day was later moved to April 23 to mark the anniversary of the death of the Spanish writer Miguel de Cervantes, who died on April 22, 1616. It now shares the day with English Language Day, which as well as Shakespeare's birthday, also falls on St. George's Day.
When the Language Days were first established by the UN, it said: "Language Days at the United Nations will strive to entertain as well as inform, by raising awareness of the history, culture, and achievements of each of the six official languages among the United Nations community."
The Under-Secretary-General for Communications and Public Information at that time, Kiyo Akasaka, said: "We hope that this initiative will encourage the UN family to celebrate linguistic diversity and learn more about the importance of cross-cultural communication."
The Spanish Language Day Google Doodle was illustrated by Barcelona-based guest artist Min, who told Google that the topic was personally meaningful to them because they are a "typography lover, so it felt special to celebrate a character so rarely used in languages other than Spanish."
Min said their first thoughts when approached for the artwork was "dream project" and said that they were "inspired by geometric shapes and Spanish-speaking countries' flag colors."
Min added that they hope that viewers of the Google Doodle take away the following message: "Language is a live organism and a part of our identity. Our differences are what make us unique."