Valentine's Day Google Doodles, Games Over The Years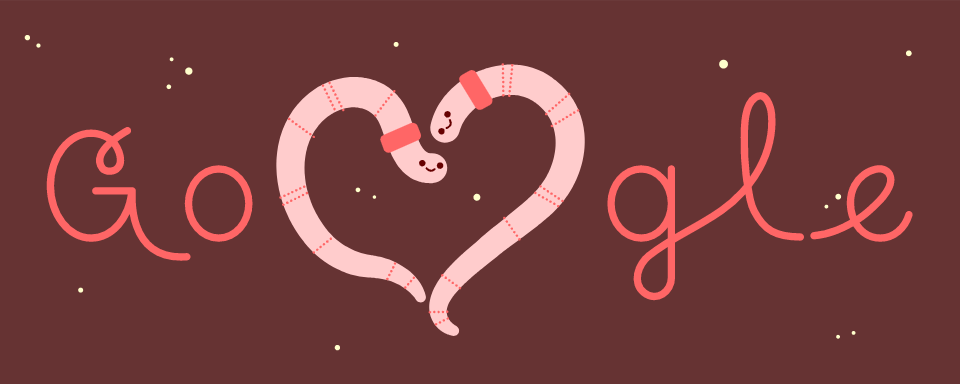 Google came out with a new Google doodle for Valentine's Day Thursday that features a variety of insects helping to make the Google logo on the homepage.
The doodle starts with two earthworms on forming the letter o in the middle of the word "Google," the worms then morph into a green leaf with mini bites taken out of it before two ladybugs pop out of the heart-shaped leaf's top. Then two spiders in a web appear in the place of the ladybugs before they crawl off the screen.
"Love comes in all shapes and sizes—or even species! Consider the lovestruck critters featured in today's Doodle. Irresistibly drawn to one another, they will wriggle, chomp, and spin webs through any obstacles to express their eternal devotion," said the description of the doodle.
Over the years Google has presented a number of doodles to celebrate Valentine's Day on its homepage. Some of them have also doubled as games that can keep Google users occupied for hours. One of the popular Valentine's Day games was the pangolin love story that was on the home page for the first time in 2017.
The scaly animals are the most trafficked around the world and for the game, the users had to navigate the pangolin through a course so that it could complete different tasks like learn a song or deliver a letter. The pangolin game had four different days of various games for users to play. All four days and games are still available from Google in the doodle archive online.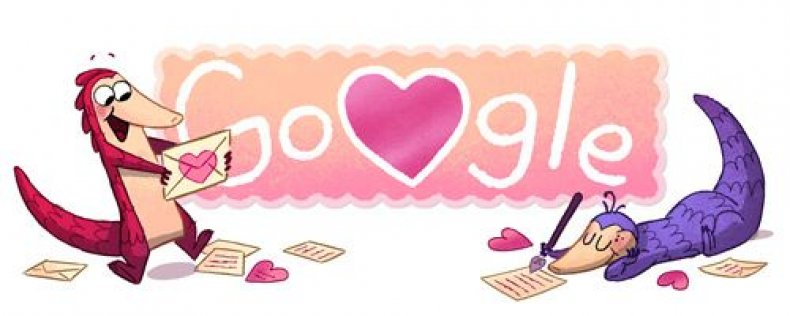 All of the previous doodles are saved there for anyone to go back and look at. Last year, the Valentine's Day doodle was part of the "doodle snow games" during the Winter Olympics. It was a couples ice skating animation of Grebes. "A birds-eye-view of the action displays eggstravagant jumps and lifts; the Grebes must be flying high in the moment," said the doodle explainer.
Earlier Valentine's Day doodles mainly incorporated a Valentine's item like love birds or a bouquet of roses as one of the letters in the logo. A few have been Valentine and Winter Olympic theme when the holiday falls during the games. Usually, the doodle has a nearly worldwide reach in plenty of countries where Valentine's Day is celebrated.
The Google Doodle Archive has a list of all of the previous doodles and a search bar for anyone looking for a specific doodle.