Who Was Dr. Ildaura Murillo-Rohde? Google Doodle Celebrates Panamian-American Nurse
The Google Doodle for today, September 15, honors Dr. Ildaura Murillo-Rohde, the late Panamanian-American nurse who founded the National Association of Hispanic Nurses (NAHN), in celebration of National Hispanic Heritage Month, which begins today.
Murillo-Rohde—who was also a World Health Organization (WHO) consultant and UNICEF (United Nations Children's Fund) representative—was driven by a vision to help Latinas secure their education to help themselves and serve their community.
She was an active member of the American Nurse Association (ANA) and was inspired to launch the NAHN in 1975, with concerns that the ANA was not meeting the needs of Latino nurses.
According to the New York Academy of Medicine, Murillo-Rohde previously said: "I saw that I was the only Hispanic nurse who was going to Washington [D.C.] to work with the federal government, review research and education grants, etc. There was nobody else. I looked behind me and thought: 'Where are my people?'"
Born in Panama on September 6, 1920, Murillo-Rohde came to the U.S. in 1945, starting her nursing career in San Antonio in Texas, a city with a largely Hispanic population.
Seeing there was a lack of Hispanic nurses in her community, she was motivated to pursue a degree in psychiatric nursing at New York's Columbia University, the prestigious Ivy League institution, in 1953.
She later opened the first psychiatric division at Elmhurst General Hospital in the New York City borough of Queens. In 1971, she was the first Hispanic nurse to earn a PhD from New York University.
An expert on psychotherapy, marriage, and family therapy, Murillo-Rohde served in several academic and research roles, including as faculty and as a professor and later as the Dean of Nursing at State University of New York (SUNY) in New York City's Brooklyn borough. She was also the Dean and Professor Emeritus of SUNY's School of Nursing.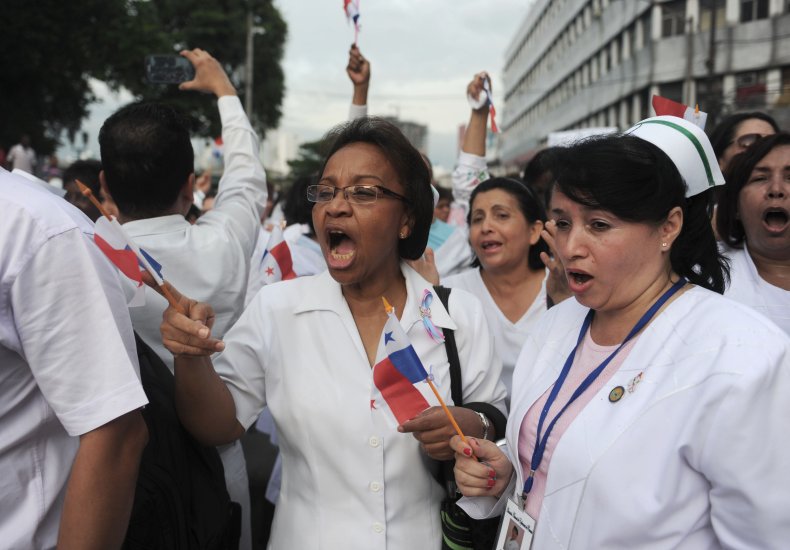 Murillo-Rohde also earned a fellowship from the American Academy of Nursing, one of the highest nursing honors.
Her global work included an appointment as WHO's psychiatric consultant to the Guatemalan government, through which she established a pilot program to train personnel in psychiatric care. Murillo-Rohde also served as a permanent UN Representative to UNICEF for the International Federation of Business and Professional Women.
The pioneering nurse passed away in 2010 in Panama at the age of 89.