Google Doodle Honors Laura Bassi, the First Woman to Receive a Doctorate in Science
Today's Google Doodle honors Laura Bassi, the first woman to obtain a doctorate in science.
The search engine's logo comes on the 289th anniversary of the day she defended her theses to make history as a pioneer of women in academia.
The logo depicts a portrait of Bassi surrounded by textbooks with symbols of mathematics and physics, including a Cartesian plane and a Newton's cradle.
Born in 1711 in Bologna to a wealthy family, Bassi was privately tutored between the ages of five to 20.
Showing considerable promise in all academic disciplines, she caught the attention of the future Pope Benedict XIV, Prospero Lambertini, the Archbishop of Bologna, who became her patron.
At a time when women were not even admitted to most universities, Lambertini arranged for her to publicly defend 49 theses in front of professors at the University of Bologna on 17 April 1732. Less than a month later, she duly received her doctoral degree.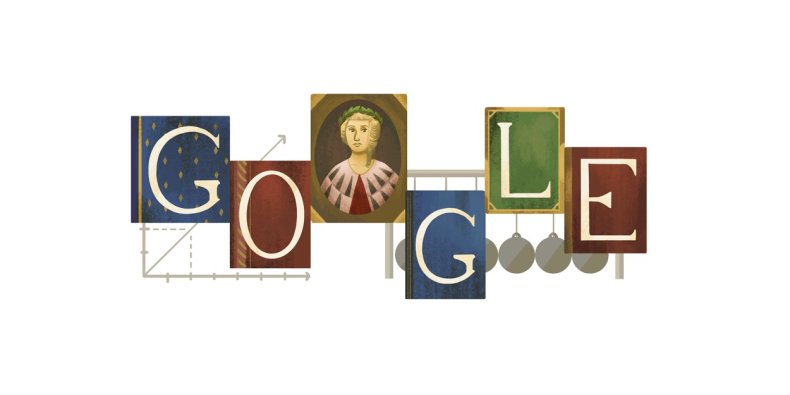 The first recipient of a science doctorate, she was only the second woman in the world to earn a Doctor of Philosophy degree, after the philosopher Elena Cornaro Piscopia, who achieved the distinction in 1678.
Bassi became the University of Bologna's first woman teacher and became a public figure, referred to as the "Bolognese Minerva," in a nod to the Roman goddess of wisdom.
Although as a woman there were still limits on how many public lectures she could give, she was given the freedom to work in experimental physics. Her gender meant that she faced obstacles throughout her career and she continued her fight for equal rights.
The Pope inducted her in 1745 to the prestigious Benedettini, akin to the modern Pontifical Academy of Sciences in Vatican City.
However, between 1746 to 1777 she was only able to give one formal dissertation per year, ranging in topics from the problem of gravity to electricity. Eventually, in 1776, she was appointed by the university as professor of experimental physics.
As well as pushing the cause of women in academia, she was a pioneer in science. She taught Newtonian mechanics for nearly three decades, making her one of the main figures to spread the great English scientist's ideas to Italy.
During the 1760s, she also worked on experimental research in electricity and although only a few of her scientific works were left behind, she corresponded with and influenced many great European thinkers, such as the French writer Voltaire
She died in 1778 at the age of 66 having considerably advanced the status of women in academic circles and was interred at Bologna's Church of Corpus Domini.