Google Doodle Makes Savoy Ballroom Game to Celebrate Harlem's Historic Dance Hall
The Savoy Ballroom is celebrated in today's Google Doodle, with an interactive dancing game that pays tribute to the Swing Era dance hall in Harlem, New York City.
The game challenges players to hit buttons on their keyboard in time with the music. As players press the buttons, two cartoon figures dance to "Let's Call the Whole Thing Off," by Ella Fitzgerald and Louis Armstrong.
There is also a two-player option, involving both players sharing a keyboard and working together to hit the buttons.
The game gets progressively more difficult with each level and teaches players fun facts about the Savoy along the way.
Players also have the option to choose the genders of the dancers, as the game engineer wanted the game to reflect the inclusion of the ballroom.
The dance hall opened in 1926 and thrived until the 1950s, but the Doodle honors the anniversary of the day Frankie Manning and Norma Miller, two of the members of Whitey's Lindy Hoppers, unveiled a plaque where the ballroom's entrance once stood, in 2002.
In the early 20th century, Harlem was home to a predominantly Black community, including people who migrated from other parts of the U.S. and the Caribbean. The Savoy Ballroom had a no-discrimination policy and made history as one of the first racially integrated public spaces in the U.S.
Harlem's community made an impact on the neighborhood and it became a site for creativity and culture. Although it was white-owned, when the Savoy Ballroom opened, the Black community made it the cultural center of the neighborhood.
When guests entered the Savoy, they would make their way up two marble staircases, to find a 10,000 square foot mahogany and maple dance floor—it was a city block long.
The twin bandstands hosted live music featuring acclaimed jazz musicians such as Chick Webb, Count Basie, and Ella Fitzgerald.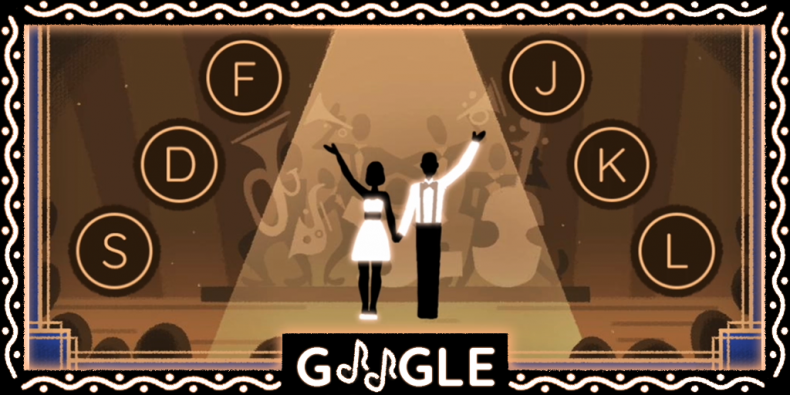 Thousands of people would attend the Savoy each night and the ballroom hosted more than 700,000 dancers annually. It was so popular that the Savoy turned away 2,000 people on opening night.
The ballroom was an epicenter of innovation for swing dance and music worldwide, and guests would dance to evolving styles such as The Charleston, the Big Apple, and the Mambo. The most popular dance was the Lindy Hop, which was born in the ballroom, which earned the Savoy Ballroom the nickname "The Home of Happy Feet."
The ballroom closed in 1958 but its impact is still felt to its day. A commemorative plaque honor's the Savoy's history between 140th and 141st Street on New York City's Lenox Avenue.
Google Doodle says: "Here's to all the memories swingin' at the Savoy!"