Google Doodle Marks First Day of Fall: Ways People Celebrate the Autumn Equinox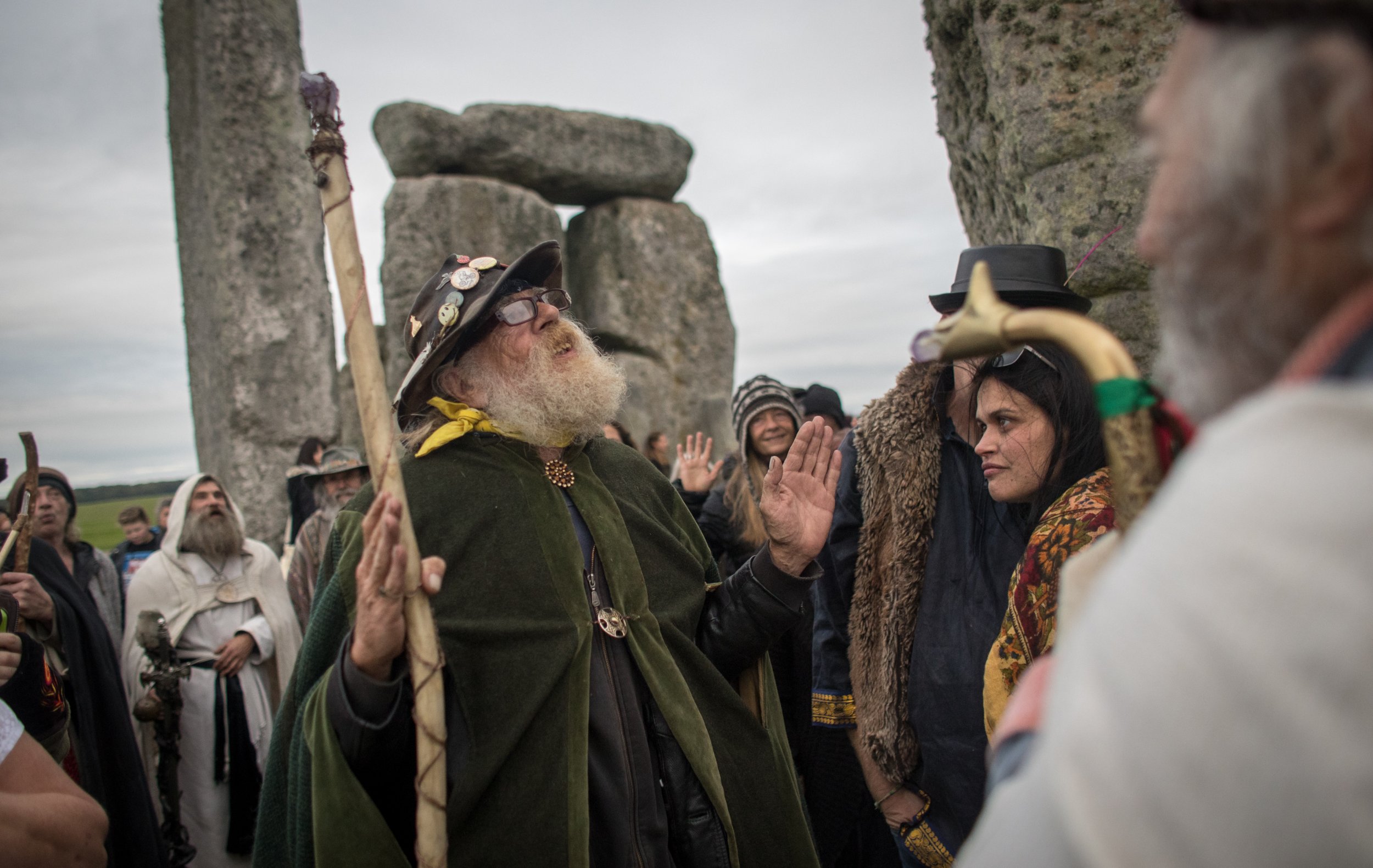 On Saturday, Google celebrated the first day of fall with a custom-designed illustration. Others engaged in celebrations of their own to commemorate the autumn equinox.
Google's animation showed a mix of green, brown and yellow leaves in a pile on the ground as other leaves fell from a branch hovering just above the pile. Throughout the animated illustration, an acorn jumped around the branch and checked out the leaves.
In the United States, the first day of fall will occur on Saturday night and while some people will mark the day by donning their favorite sweater and walking around in the cooling temperatures with a hot latte, others have more formal celebrations.
For those observing paganism, the autumn equinox marks the second of three harvest festivals called Mabon, designed as an expression of gratitude for the Earth and everything nature provides. Author and Wiccan high priestess Deborah Blake told Refinery 29 that since the autumn equinox has equal hours of day and night, it's a "great time to do magical work for balance in your own life."
To celebrate everything the Earth has given you in the last year, Blake explained to Refinery 29 that people should give back to the planet, for example by planting a tree or leaving food out for birds.
"It is a day to give thanks and let whatever bad habits or troubles that have been accumulating in our psyche in an unhelpful way go," author Sarah Faith Gottesdiener, told Teen Vogue.
Gottesdiener advised first-time celebrants of Mabon to make their rituals personal to honor and celebrate life as it is in the present. She explained to Teen Vogue that she celebrates with a potluck dinner among friends. Along with sharing a meal together, attendees read poems, pull tarot cards, reflect and burn what they want to release.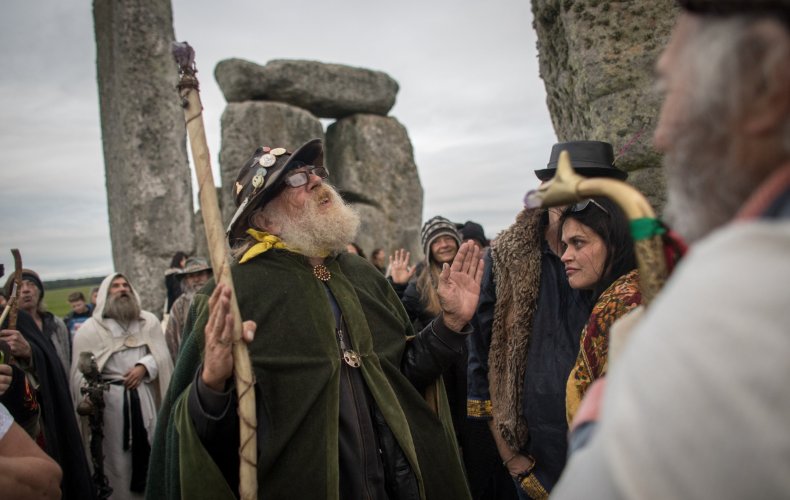 Two and a half hours from Cancun, Mexico, is a pyramid dedicated to the Mayan god Kukulcan and according to legend, Kukulcan comes back to the pyramid twice a year when day and night are in balance. Legend aside, National Geographic explained that during the Autumn Equinox, a shadow in the shape of a snake appears on the walls of the stone steps.
Every year, Druids and Pagans gather at Stonehenge in the early morning to welcome in the Autumn Equinox. Other Druids opt to celebrate the event in a small group or alone and without a dogma, the choice of celebration is up to the individual.
"As the growing darkness of the winter months stretches out before us, we celebrate the paradox and mystery that in times of waning – when the life-force in nature comes to fruition then begins to die back - we are blessed with harvest; this reminds us that in endings there are also – psychologically speaking - fruits to nourish us through more difficult times," Maria Ede-Weaving, a Druid with the Order of Bards, Ovates & Druids, told IBTimes UK.
For a few years, Weaving explained that she and a group she celebrated with would make a large spiral maze of stones on a beach and walk to the center while contemplating their journey inward.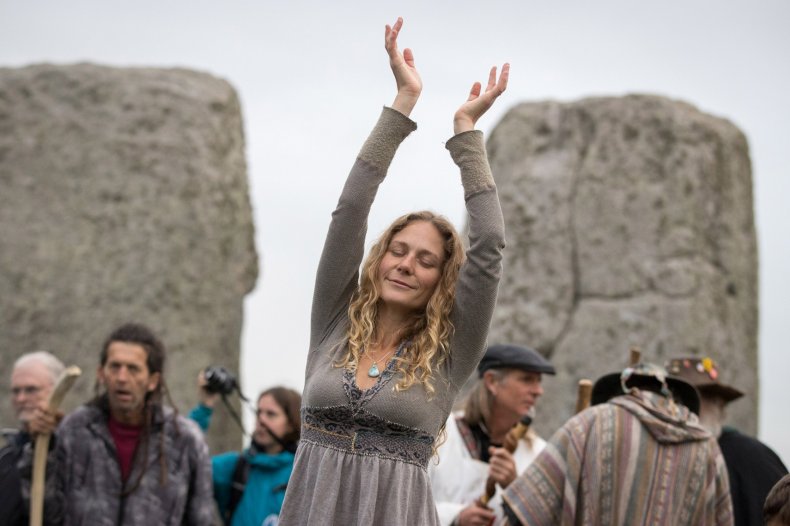 In some parts of England, people will mark the impending change in weather by drinking dandelion and burdock root to strengthen their bodies.
During Higan, a Japanese holiday that takes place during fall and spring equinoxes, Japanese Buddhists return to their hometowns to pay respect to their ancestors, according to History.com.
While France now celebrates the new year on January 1 each year, beginning in 1793, a different calendar was implemented and the new year was marked by the autumn equinox. Napoleon Bonaparte abolished the new calendar in 1806.
The autumn equinox will occur in the United States on Saturday at 9:45 p.m. EDT on the east coast and marks one of two days during the year that there are almost equal hours of day and night.
Google Doodle Marks First Day of Fall: Ways People Celebrate the Autumn Equinox | U.S.