Who Was René Favaloro? Facts and Quotes About the Cardiac Bypass Surgery Pioneer Celebrated in Google Doodle
Today's Google Doodle celebrates the life and work of René Favaloro, an Argentinian heart surgeon who led the way in his field of medicine, on what would have been his 96th birthday. Born on July 14, 1923, in Buenos Aires, he died there too, on July 29, 2000.
Throughout his long and distinguished career, Favaloro advanced both knowledge and practice in heart surgery, helping, undoubtedly, to save many lives of patients the world over.
In particular, Favaloro is probably best known for his pioneering 1967 heart bypass surgery on a 51-year-old woman in Ohio who had a total blockage of her right coronary artery. He hooked her up to a heart-lung machine and stopped her heart for the procedure.
It was the culmination of his research into dealing with heart blockages, during which he theorized that they could be bypassed altogether by grafting a patient's saphenous vein from their leg that is then used to redirect blood flow in the heart.
The surgery was a complete success and replicated time and time again thereafter. According to a 1992 biography of Favaloro, his Cleveland Clinic team had by 1970 performed the surgery on 1,086 patients with a mortality rate of just 4.2 percent.
By the early 1970s, Favaloro had returned to his native Argentina, where he performed heart transplants and established both a medical center and a teaching unit at the Guemes private hospital, and the Favaloro Foundation for clinical cardiovascular research.
According to the Google Doodle, the Favaloro Foundation "serves patients based on their medical needs rather than their ability to pay and teaches Dr. Favaloro's innovative techniques to doctors all over Latin America."
Writing for the journal Circulation two years before his death, Favaloro reflected on his career and the developments in bypass surgery that he had not only witnessed, but made major contributions to.
"I still keep the bench on which my father, a cabinet-maker, taught me to carve simple pieces of wood into unique, beautiful furniture," he wrote.
"In his workshop, shoulder to shoulder, I also learned from him the principle that would guide me for the rest of my life: only by persistent efforts, with passion and honesty, will our dreams come true [...] I must apologize for often writing in first person, for I have always believed in teamwork. 'We' is more important than 'I.' In medicine, the advances are always the result of many efforts accumulated over the years."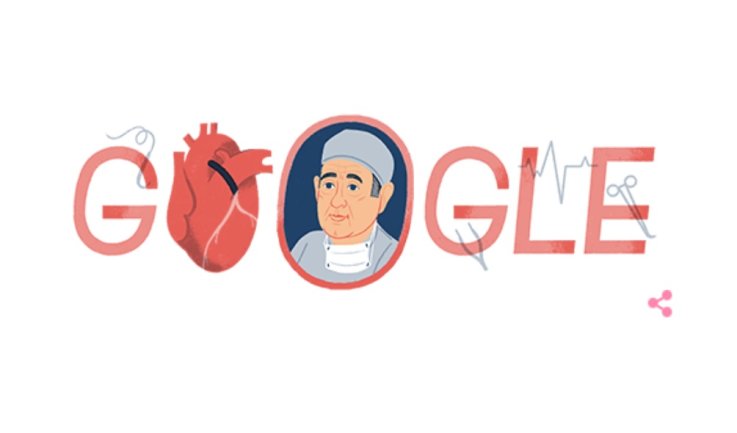 Who Was René Favaloro? Facts and Quotes About the Cardiac Bypass Surgery Pioneer Celebrated in Google Doodle | News