Google Doodle Celebrates Rosa Bonheur: Who is She and Why Today?
French painter Rosa Bonheur is being remembered today as the latest Google Doodle celebrates her 200th birthday.
Google Doodles often change the classic Google logo to incorporate a historical figure or special occasion relating to a specific date. The Google image for Wednesday, March 16 features a woman sitting in a field painting sheep while the Google logo is subtly spelled out by clouds in the background.
The woman displayed is supposed to be Bonheur, who is known for her work as an animal painter and sculptor. Born in Bordeaux, France, in 1822, March 16 marks her 200th birthday.
Google describes Bonheur as an inspirational figure whose "successful career inspired a future generation of women in the arts."
Who Was Rosa Bonheur?
Her father was a minor landscape painter who supposedly facilitated Bonheur's artistic education. She started to enjoy success in the 1840s and '50s when her paintings and sculptures of animals were displayed at the prestigious Paris Salon.
During her life, Bonheur was openly lesbian and lived with her partner Nathalie Micas for over 40 years until her death.
In 1895 at the age of 73, Bonheur began a relationship with American painter Anna Elizabeth Klumpke who was 34 years her junior. Klumpke also painted a portrait of Bonheur in 1898, a year before Bonheur's death. Klumpke later wrote Bonheur's diary in 1908 but it wasn't translated into English until 1998.
Bonheur died on May 25, 1899, at the age of 77, in Thomery, northern France. She was buried next to her lifelong companion Nathalie Micas who had died ten years earlier.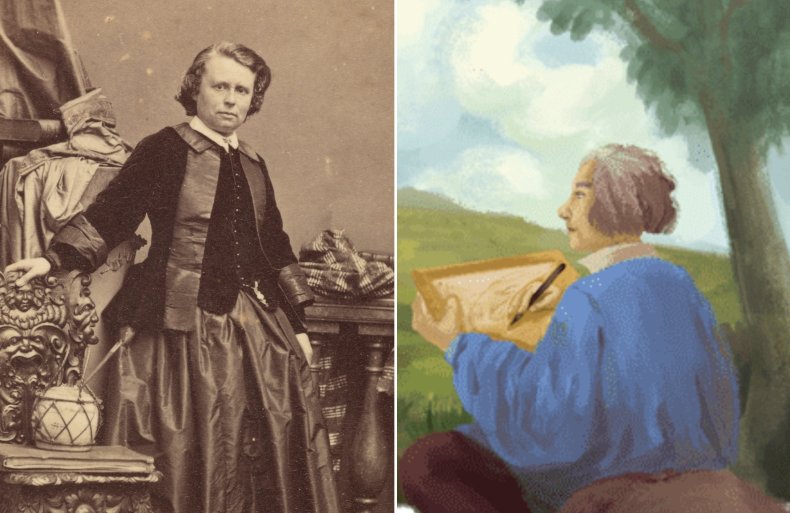 Rosa Bonheur's Famous Paintings
Scholars believe her 1849 work Ploughing in the Nivernais established her as a professional artist. The work is now housed in the Musée d'Orsay in Paris. In 1853, her painting The Horse Fair gained her international acclaim, with that piece of work now hanging in the Metropolitan Museum of Art in New York City.
Recognizing her work in 1865, the French Empress Eugénie awarded Bonheur one of the most prestigious national awards, the Legion of Honor.
The Ploughing in the Nivernais painting depicts a group of oxen being led by some farmers across a field. The Horse Fair shows over a dozen horses seemingly moving in a circle with men leading them and riding them along the way.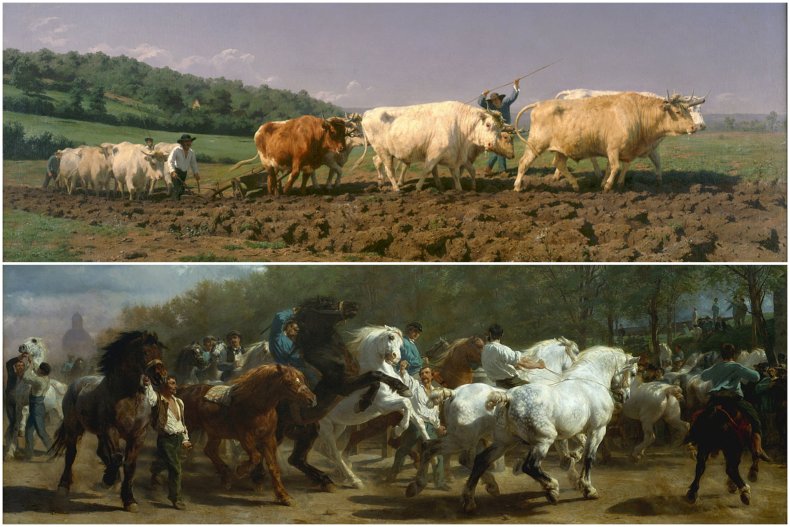 Recent Google Doodles
Google often celebrates historical figures or special events with their doodles and users will see different things depending on their location.
On March 16, users in America and France will of course see Rosa Bonheur, but anyone logging onto Google in South America, Mexico and Nigeria may be met with a Doodle celebrating the life and works of Ladi Kwali. She was a Nigerian educator, ceramicist, glassworker, and potter who helped introduce the international community to Nigerian art through intricately decorated earthenware designs.
Recent examples of Google Doodles have been Hungary National Day on March 15, Singaporean physician Dr. Maggie Lim was celebrated on March 14, while from March 10-13 Google encouraged users to get vaccinated and wear masks in the battle against COVID-19.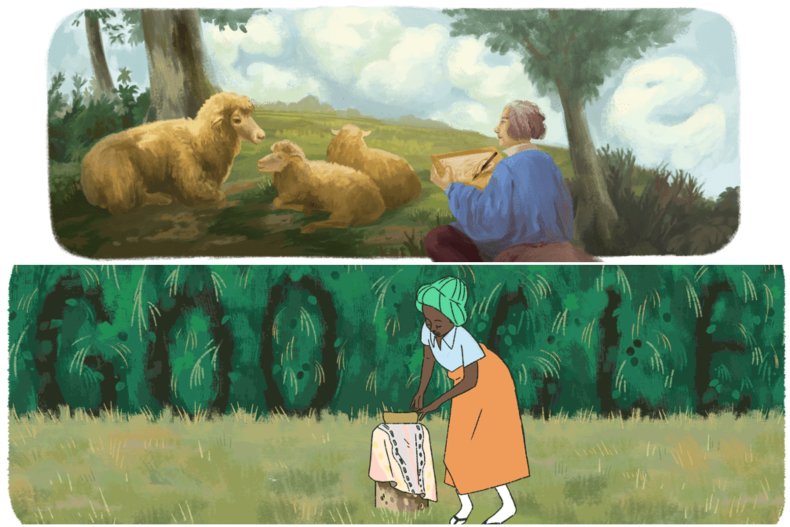 Update 03/16/22, 5:34 a.m. ET: This article was updated with additional information.