Google Doodle Honors Zaha Hadid's Success but Gender Inequality in Architecture Persists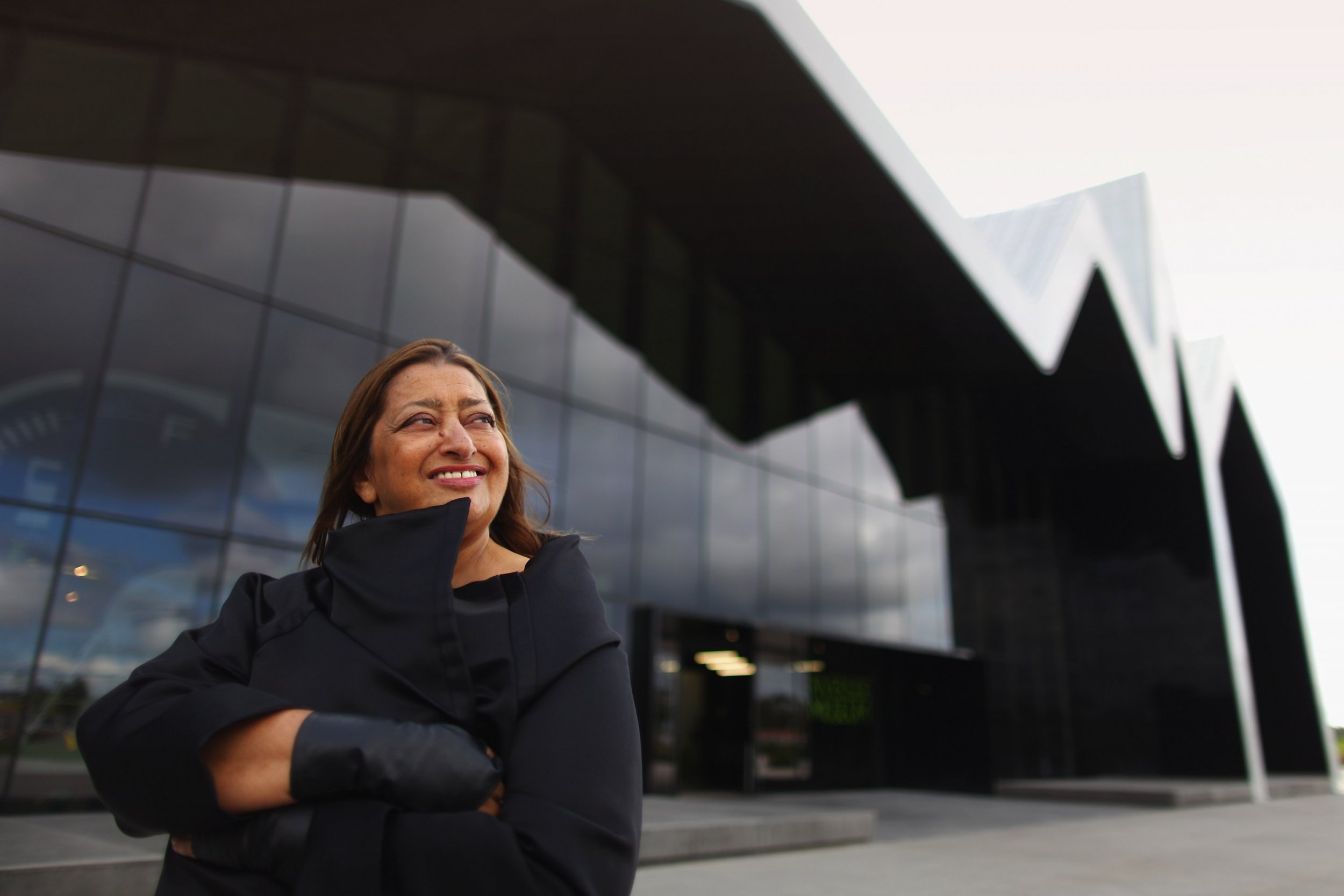 One year on from Dame Zaha Hadid's death on March 31, 2016, Google chose to honor the trailblazing architect via its Google Doodle, with a 360 degree virtual reality online exhibition.
With the sinuous shapes of her buildings, Hadid left her distinctive mark on cities all over the world. But she remains the only solo female architect to have won the industry's top award, the Pritzker Architecture Prize, handed out since 1979. Her ability to bend materials to her will only barely extended to resistant glass ceiling in the field.
Hadid, who was born in Iraq and became a British citizen in 1989, spoke about the hurdles she faced on account of her gender. "They always say I'm a diva—but they don't call the guys a diva. It's just because I'm a woman," Hadid told Newsweek in a 2011 interview.
As a woman in architecture, she said, "I think you're displaced—they don't expect you to do things like a guy does. So they give you a certain freedom, but whether they accept what you do is another story.… They couldn't pigeonhole me: I was crazy; the work was crazy; I was Iraqi; I'm a woman."
Angela Brady, former president of the U.K.'s Royal Institute of British Architects (RIBA), tells Newsweek how pleased she was to see Google celebrating Hadid's achievements. "Zaha's success shows that determined strong women with talent can be world architects and demand the respect they deserve," she says.
Architecture, like other fields, has traditionally been male-dominated but several organizations are trying to make firms more sensitive to issues of gender and representation in the workplace. In February, a group of 50 architects architectural firms, and architecture students signed a letter condemning the American Institute of Architects' (AIA) National Convention for featuring no female architects as keynote speakers and calling for the organization to take a "more active and aggressive stance" on equality in the profession.
In March, Danish architecture firm BIG received backlash on social media over its gender balance, after the founder posted a picture on Instagram featuring its 12 partners, captioned "BIG BOYS&GIRL," with 11 men and one woman. (BIG founder has since changed the caption to address the controversy.)
Sheela Maini Søgaard, the only female partner at the firm, defended the practice's male-female balance in an interview to design website Dezeen in March. She said that 50 percent of the firm's managers were women, plus 60 percent of its directors, working out a total of 40 percent female staff across the firm's New York, London and Copenhagen offices.
The gender disparity at the top levels of the field is the most evident feature in annual reports on the field that highlight a growing gender pay gap between female and male architects. The 2017 annual Women in Architecture survey by British magazine the Architects' Journal showed that the gender pay gap was widening across the board. The survey, which collected reports from 1,277 women and 340 men in the profession, showed that women also faced penalties due to motherhood, as well as sexual discrimination and bullying.
"There is improvement but it is slow, as the architects' annual gender survey tells us," Brady says, recalling how one of her professors at university said that women were not welcome on the course, "because all they do is get married and have babies and never go back to architecture and they take up the space on the course for a man."
"I was advised at school that interior design is a better course for women as architecture is a man's world. That kind of barrier made me more determined to succeed," she says.
According to her, more visibility for female leaders in the field would help in breaking down stereotypes. She cites several examples of where this is the case, naming two Irish practices, Grafton Architects, led by Yvonne Farrell and Shelley McNamara, and the O'Donnelly&Tuomey duo, of which Sheila O'Donnelly is the female half.
Architecture and design universities in the U.S. have launched initiatives to encourage women in the industry. University of Pennsylvania School of Design planned a Women in Architecture symposium specifically to address the subject, saying in a statement, that though "women comprise nearly half of architecture graduate programs in the United States, only 22 percent of licensed architects in the field are women and only 17 percent partners/principals in architecture firms."
It said it would launch a mentorship and networking scheme to increase incidence and visibility of women architects and "[cultivate] the next generation of leaders in the industry."
Brady agrees mentorship can help change the profession to become more inclusive. "Often it is the women architects who can make way for more women to enter our profession and stay, talking about how our profession is changing from being male and middle class to being an inclusive profession—open to all, as that is what society is about: the kaleidoscope of talent knowing how to design great places and spaces for community," she says.
Several organizations—The Architecture Lobby, Yale School of Architecture's Equality in Design, and Harvard Graduate School of Design's Women in Design—have also come together in the U.S. to create the JustDesign.US certificate. This aims to create a database of studios that treat their staff well and provide equal opportunities for women.
According to Brady, there also needs to be more awareness of the possibilities of carving out a career in architecture. She says she has pitched an idea for a TV show featuring architects' lives with women in leading roles, and also calls for more engagement with schools "so that women architects will be as common as doctors or lawyers."