Google Engineer Invents Smart Mirror Inspired by Arnold Schwarzenegger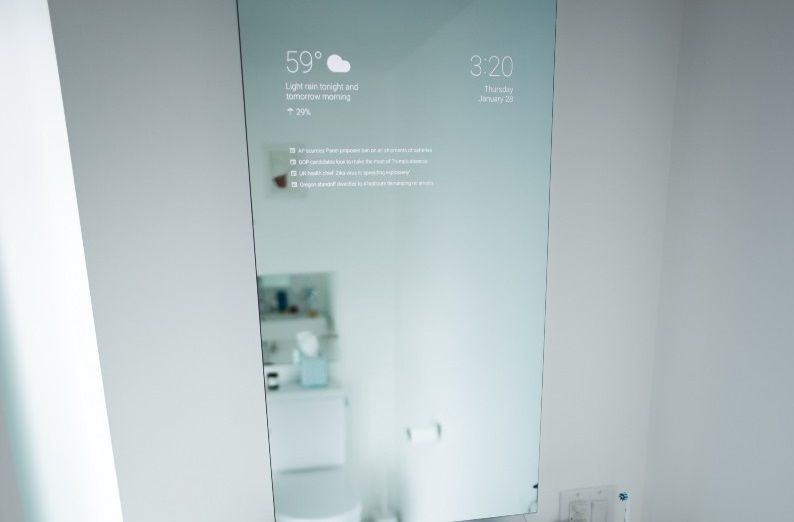 A Google engineer has found inspiration for his latest invention in an unlikely place: Arnold Schwarzenegger.
Max Braun, a prototyper at Google who has previously worked on the firm's Google Glass smartglasses, decided to build himself a smart mirror after seeing the concept in Arnie's 2000 clone-conspiracy action film The 6th Day.
"Sometime late last year I realized that I wanted my ordinary bathroom mirror to be more like the future we were promised in the movies," Braun wrote in a recent post on Medium.
"There doesn't seem to be anyone selling the product I was looking for. The individual parts, however, were fairly easy to get."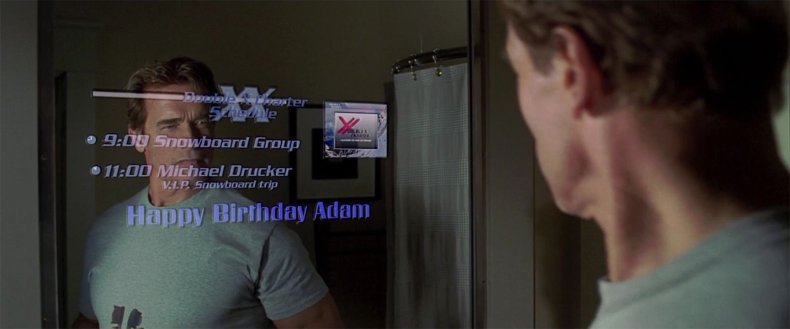 The components he needed were a two-way mirror, a display panel and a controller board that runs a version of Google's Android operating system to allow users to read the news and check the weather while brushing their teeth.
The display itself is only a couple of millimeters thick and is embedded in between the layers of the two-way mirror glass.
The smart mirror is still only in the prototype stage and there is no word from Google as to whether the company plans to push it to market.
Braun hopes to develop the concept to integrate traffic updates, emails and reminders that update automatically. An open-ended voice search interface could also be added to avoid users having to touch the mirror.
"This prototypes is still a work in progress and I haven't spent much time on the software yet," Braun said. "[I'm] looking forward to realizing some of the remaining ideas."