Google Experiments With Content From Presidential Candidates During Republican Debate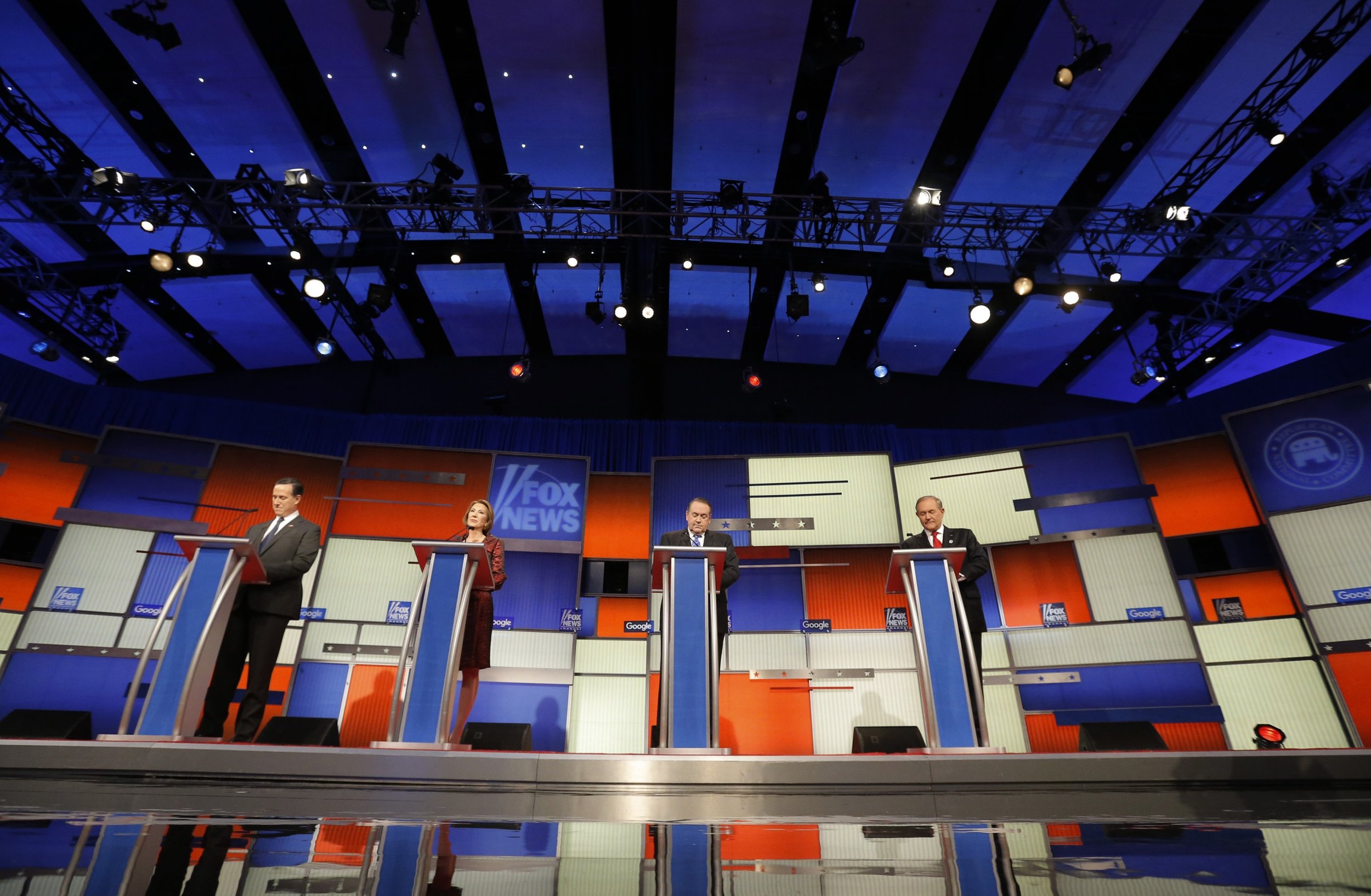 In an effort to help voters make informed decisions about the presidential candidates ahead of the first nominating event of the election season on Monday, Google is experimenting with a new feature that allows the contenders to share content directly to Americans.
The feature, launched Thursday night for the seventh Republican debate—and the last contest before the Iowa caucuses—allows the presidential hopefuls to share their views, photos, videos and social media messages while users search for relevant information.
Campaigns can provide extended responses and answer questions the candidates weren't able to on stage. Users can search "Fox News debate" to find those responses. The information appears in a window on the results page.
The feature "levels the playing field for candidates to share ideas and positions on issues they may not have had a chance to address during the debate," according to Google's blog.
The tech company, which is co-hosting Thursday's debate with Fox News Channel, also is spotlighting key insights from Google Trends that offer insights about the candidates, issues and debate topics.
Eight candidates qualified for a place on stage at the main primetime debate in Des Moines, Iowa, but front-runner Donald Trump said he won't attend because of his long-running feud with Fox anchor Megyn Kelly. The four lower-polling candidates faced off in the so-called undercard debate at 7 p.m. ET.