Google and Facebook Among Companies Asking Trump to Keep DACA: 'No Time to Disrupt Economic Recovery'
Several major U.S. companies and trade groups signed a letter Saturday asking President Donald Trump to keep the Deferred Action for Childhood Arrivals (DACA) program in place.
"As large American employers and employer organizations, we strongly urge you to leave the DACA program in place," the letter stated. "DACA recipients have been critical members of our workforce, industries, and communities for years now, and they have abided by the laws and regulations of our country in order to maintain their DACA status."
More than 140 companies and trade associations, all part of the Coalition for the American Dream, signed the letter addressed to Trump.
Newsweek contacted the White House for comment, but did not hear back in time for publication.
The coalition is an organization of business leaders that has publicly voiced its support of DACA for several years, and includes major employers such as Google, Facebook, Apple, Microsoft, Target and Uber.
All together, the signees represent more than half of American private sector workers, said the letter.
"This is no time to disrupt the economic recovery of our companies and communities, nor time to jeopardize the health and safety of these vulnerable individuals," according to the letter. "We ask that you leave DACA in place and refrain from taking any additional administrative actions that would negatively impact the DACA program."
Newsweek contacted the coalition for comment, but did not hear back in time for publication.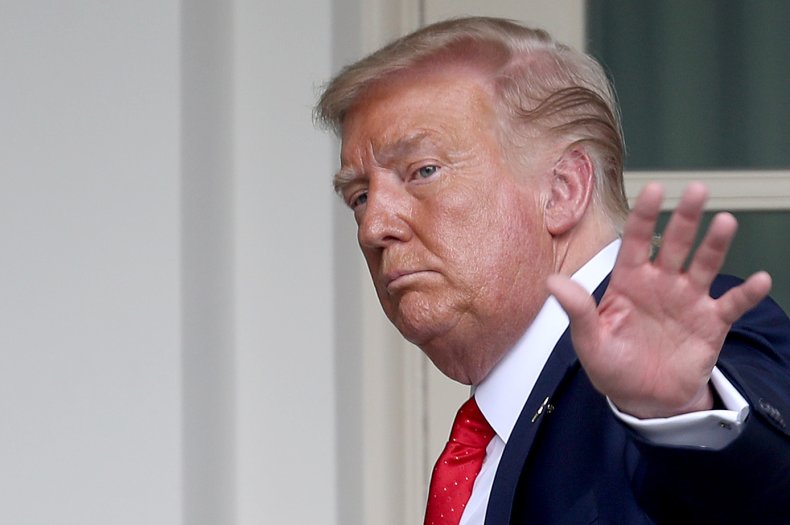 The letter comes nearly one month after the Supreme Court ruled against the Trump administration's bid to phase out former President Barack Obama's DACA program, which for years has allowed hundreds of thousands of people brought to the U.S. illegally as children to live and work in the country.
In the 5-4 ruling, Chief Justice John Roberts had sided with liberal justices in arguing that Trump's first request to rescind DACA was "arbitrary and capricious."
In writing the majority opinion, however, Roberts made clear that the court's decision was not a commentary on whether DACA should exist, affording Trump the opportunity to try again.
The Trump administration is expected to move forward with its second attempt to rescind DACA as early as this coming week, The Hill reported.
White House officials had first announced its plan to phase out DACA in September 2017, but were continuously derailed as both Congress and a number of lower courts blocked efforts to end the program.
The Coalition for the American Dream first launched in October 2017 to "support bipartisan legislation that gives Dreamers a permanent solution," according to a press release at the time.
The coalition has since grown from 60 to more than 140 participating businesses and trade associations spanning industries such as retail, manufacturing and tech.
The Supreme Court's June decision was met with praise from coalition members, including U.S. Chamber of Commerce CEO Thomas Donohue.
Donohue had stated that the court made the "right decision today for Dreamers, our economy, and our country," according to a June 18 press release.