Google and Facebook Not in 2020 Top 10 Best Places to Work. Which Companies Took Their Spots?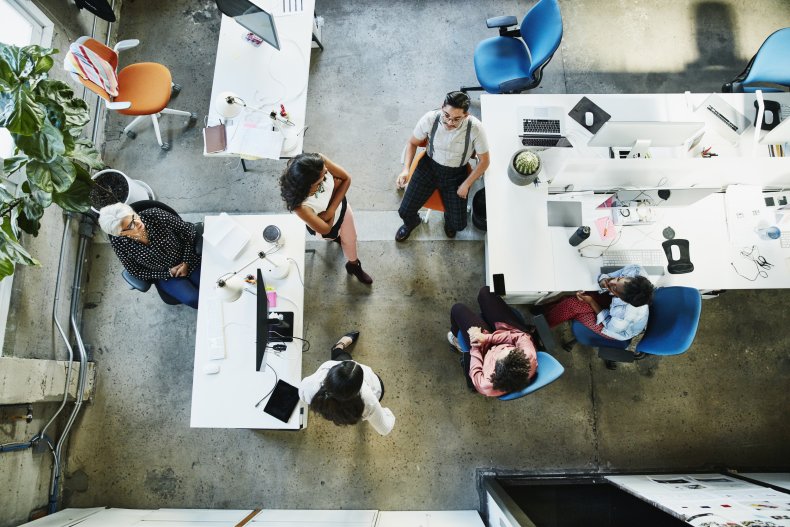 Glassdoor has released its annual "Best Places to Work" list, and two of the world's most prominent companies fell out of the top 10.
Facebook and Google — ranked 7th and 8th respectively in 2019 — have been bumped out of the leading list for the upcoming year. Facebook now ranks at #23, while Google ranks #11 for 2020.
Both companies espouse luxuries fit for a 21st-century workplace, and have the capital to back it up: Giant corporate compounds, open floor plans, yoga rooms and nap areas. So who took their spots?
Companies that weren't previously ranked in the top 10 but now do include: HubSpot, DocuSign, Sammons Financial Group, Lawrence Livermore National Laboratory, Intuitive Surgical, Ultimate Software and VIPKid.
Historically, Facebook and Google have been powerhouses on Glassdoor's list. There have been aberrations when either company placed outside of the top-10 within the last decade, but 2020 is the first year since 2010 where Facebook and Google both didn't make the top 10. (In 2010, Facebook was unlisted and Google ranked #14.)
In 2018, Facebook ranked #1 and Google ranked #5.
In 2017, Facebook ranked #2 and Google ranked #4.
In 2016, Facebook ranked #5 and Google ranked #8.
In 2015, Facebook ranked #13 and Google ranked #1.
In 2014, Facebook ranked #5 and Google ranked #8.
In 2013, Facebook ranked #1 and Google ranked #6.
In 2012, Facebook ranked #3 and Google ranked #5.
In 2011, Facebook ranked #1 and Google ranked #30.
Glassdoor's methodology for the list is based on employees. According to Glassdoor, "winners are determined based on feedback provided by those who really know a company best — the employees. If employees don't share reviews on Glassdoor during the year-long eligibility timeframe, an employer cannot be considered."
Criteria for the rankings stem from three principles:
Quantity of reviews. Employees submit company reviews that measure "overall company rating, career opportunities, compensation & benefits, culture & values, senior management, work/life balance, recommend to a friend and six-month business outlook." Glassdoor's review panel also accounts for companies size and employment status of employees giving the review.
Quality of reviews. Glassdoor's "proprietary awards algorithm" takes into account the subjective qualities of responses.
Consistency of reviews. The awards algorithm looks at trends of reviews over time.
Technology companies such as Facebook and Google have taken a major hit in the eyes of Americans recently, according to a 2019 Pew Study. From 2015 to 2019, positive views of tech companies' overall impact on America went from 71% to 50%. People who thought tech companies' impact on America was negative nearly doubled, rising from 17% to 33%.
Facebook and Google are still in the top 100 for 2020. Facebook and Google did not immediately respond to Newsweek's request for comment. Other companies that have fallen out of the top-10 include Zoom Video Communications, Procure Technologies, LinkedIn and Lululemon.
HubSpot, a Massachusetts-based company that develops software products for marketing and sales, took the #1 ranking.
Glassdoor's 2020 Top 10 Best Places to Work rankings are as follows:
1. HubSpot
2. Bain & Company
3. DocuSign
4. In-N-Out Burger
5. Sammons Financial Group
6. Lawrence Livermore National Laboratory
7. Intuitive Surgical
8. Ultimate Software
9. VIPKid
10. Southwest Airlines