Google, Facebook, Twitter Trying to Take Down Donald Trump, Conservative Group Lawsuit Alleges
Freedom Watch, a conservative political action group, filed a lawsuit against Google, Facebook, Twitter and Apple for allegedly conspiring to limit advocacy by conservatives and those who support President Donald Trump.
The suit, filed in the District of Columbia on Wednesday, named the four internet giants as defendants and charged them with violating Section One and Two of the Sherman Act, the First Amendment, and Washington, D.C.'s discrimination law.
Freedom Watch also accused the internet entities of working with traditional media outlets, including CNN, MSNBC, the New York Times and The Washington Post to intentionally suppress "politically conservative content in order to take down Trump and his administration."
Due to the alleged conspiracy among the tech giants, Freedom Watch claimed its' growth on social media platforms came to a "complete halt" and its audience base and revenue plateaued or diminished.
"It has been revealed that Defendants, each and every one them, have engaged in a conspiracy to intentionally and willfully suppress politically conservative content," the lawsuit stated.
Congress enacted the Sherman Act in 1890 in an effort to prevent concentrations of power from interfering with economic competition and trade. Section One of the law made it illegal for a contract, combination of entities or conspiracy to restrict trade or commerce. If found guilty, a corporation faces a fine of up to $100,000,000 and an individual person can be fined up to $1,000,000 or up to 10 years in prison.
"Defendants, each and every one of them, have conspired and illicitly agreed to refuse to deal and suppress media content and advocacy from Freedom Watch and those similarly situated members of the class," the lawsuit stated.
Due to the defendants alleged "conscious parallelism," Freedom Watch argued that the availability of conservative media and news content is "severely limited and suppressed."
Section Two of the Sherman Act prevents monopolizing trade or commerce, punishable by the same sentences as Section One. Freedom Watch's lawsuit alleges that the defendant knowingly engaged in an "exclusionary course of contact" in an effort to "destroy effective competition."
According to the lawsuit, evidence that the companies have violated the Sherman Act included:
YouTube demonetizing conservative accounts without specifying why
PJ Media study that showed 96 percent of Google search results for "Trump" were from liberal media outlets
Twitter banning right-wing accounts but ignoring similar behavior from left-wing accounts
Facebook CEO Mark Zuckerberg being unable to answer who his biggest competitor is when asked by Senator Lindsey Graham during his testimony
Under Washington, D.C.'s, anti-discrimination law, it's illegal to discriminate against someone based on their political affiliation, which Freedom Watch claimed was exactly what the social media and search engine did. None of the companies had yet responded to the lawsuit.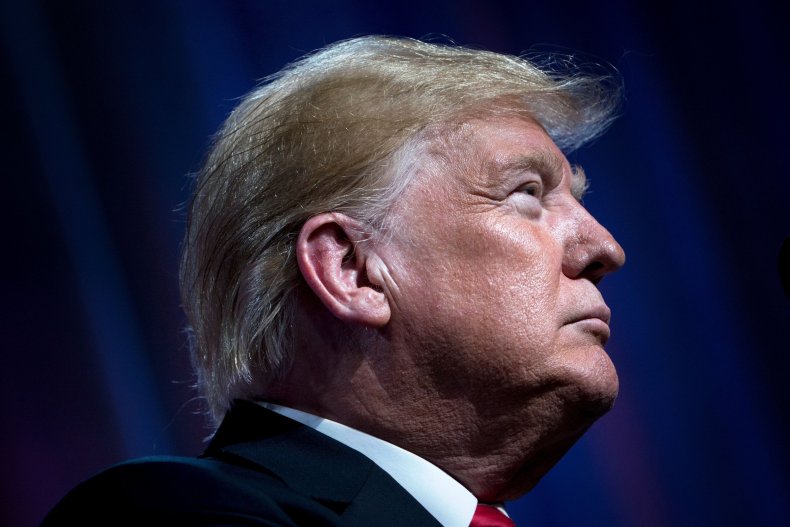 "Defendants have denied Freedom Watch the full and equal enjoyment of the services, privileges, and advantages that they provide to persons which they perceive to not be affiliated with the Republican Party," the lawsuit stated.
Given that Facebook, Twitter, Google and Apple "operate and control public platforms" designed to be a forum of free speech, Freedom Watch argued that they act as "quasi-state actors" and the regulation of the platform is equivalent to regulating free speech. The conservative group said its free speech rights were violated because content was censored "for purely political reason."
Freedom Watch's lawsuit requested the judge to rule in its favor and award damages of over one billion dollars. Larry Klayman, the founder of Freedom Watch, worked as an antitrust lawyer during former President Ronald Reagan's administration and helped break up AT&T's telephone monopoly.
He previously sued Facebook and Zuckerberg for one billion dollars after he claimed the social media site wasn't quick enough to take down a web page that threatened to kill people who were Jewish, according to the New York Times.
While he's gained a reputation for being quick to file a lawsuit and only winning a handful of times, in 2013, he sued the National Security Agency (NSA) and won. A federal judge agreed with Klayman's argument that the NSA overstepped its constitutional authority by gathering telephone records of Americans.