Google Fined Record $5 Billion for Bundling Apps on Android Devices
Google has said it will appeal a European Union ruling imposing a record $5 billion fine on the company for breaking antitrust laws.
The European Commission said the tech giant abused its market position by bundling its search engine and Chrome apps into the Android operating system.
The investigation into Google looked at claims it unfairly used its market dominance and forced Android phone makers to take on its services.
Google was also accused of stopping other phone-makers from producing devices that used forked versions of Android. The EU also ruled against Google giving incentives to manufacturers that exclusively installed a Google search engine on devices, something rivals could not compete with, The Verge reported.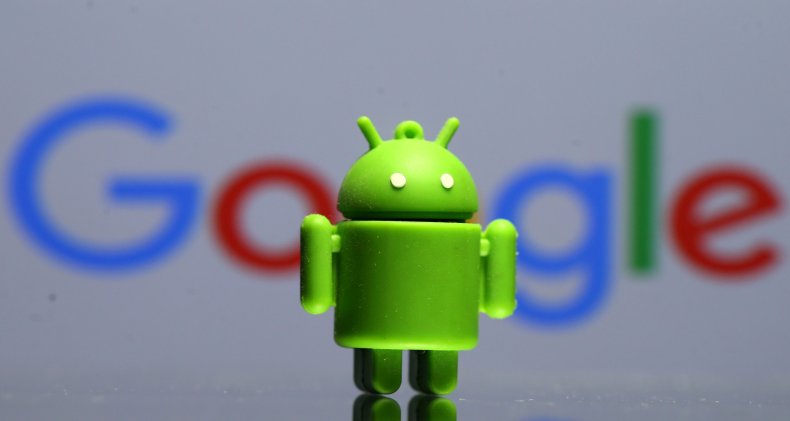 The fine is the biggest the EU has ever imposed—almost double the $2.7 billion Google was ordered to pay after Brussels ruled it had manipulated search results, although the search giant is appealing that ruling.
The fine is also over 1,000 times more than the $660,000 Facebook was ordered to pay earlier this month by Britain's data regulator the Information Commissioner's Office (ICO) after an inquiry found Facebook had harvested data from tens of millions of its users.
Google's parent company, Alphabet Inc., has 90 days to mend its ways or else face further fines of up to 5 percent of its average daily turnover, the BBC reported.
However, it is unlikely to hurt Alphabet, which had cash reserves of around $103 billion at the end of the first quarter of this year. Alphabet would earn enough to pay the fine roughly every 16 days, Bloomberg reported.
European Commissioner for Competition Margrethe Vestager tweeted that Google's actions "cemented the dominance of its search engine. Denying rivals a chance to innovate and compete on the merits. It's illegal under EU antitrust rules. Google now has to stop it."
She said at a press conference that the ruling could mean smart devices could offer other versions of Android's operating systems, such as Amazon's Fire OS.
"This will change the marketplace," she added.
Google's version of Android does not stop people from downloading other web browsers, but very few download a competing search app.
A Google spokesperson said, "Android has created more choice for everyone, not less. A vibrant ecosystem, rapid innovation, and lower prices are classic hallmarks of robust competition.
"We will appeal the Commission's decision."