Google Faces Labor Charges After Firing Another Worker in Display of 'Unbridled Fury...Right Before the Holidays'
Google is facing labor charges after firing yet another employee activist on Friday, marking the company's fifth controversial termination in less than a month.
In a U.S. National Labor Relations Board complaint shared with Newsweek, fired worker Kathryn Spiers accuses the technology giant of unfairly terminating her contract in a bid to silence her and fellow employees.
The termination comes following a string of firings at Google, with staff accusing the company of dismissing employees for speaking out against the company's work culture and business ties.
Speaking to Newsweek, Spiers said she had been working at Google for just under two years as an engineer on the Platform Security team, focusing on the usage of Chrome within Google.
Part of her role, she said, was to write browser notifications making employees aware of employee guidelines and company policies.
When four of her fellow employees, now known as the "Thanksgiving Four," were fired ahead of the Thanksgiving weekend after speaking out against the company's culture and business ties to U.S. immigration agencies, Spiers decided to speak out herself.
Doing what she does best, the engineer said she decided to create a notification that would pop up in her coworkers' browsers to ensure they were aware that "Googlers have the right to participate in protected concerted activities," including activism.
"I expected it to be controversial," Spiers said, "but I didn't expect to be fired over it."
Within hours of posting the notification, however, the former Google engineer said she was approached by the company's "global investigations" team, who promptly confiscated her access badge and told her she was being put on administrative leave.
Not long after, on December 13, she received a phone call informing her that she was fired "for violating Google's security policies."
Sharing her account in a post published on Medium, Spiers lamented the fact that "on top of this unbridled fury from the company, this is happening right before the holidays."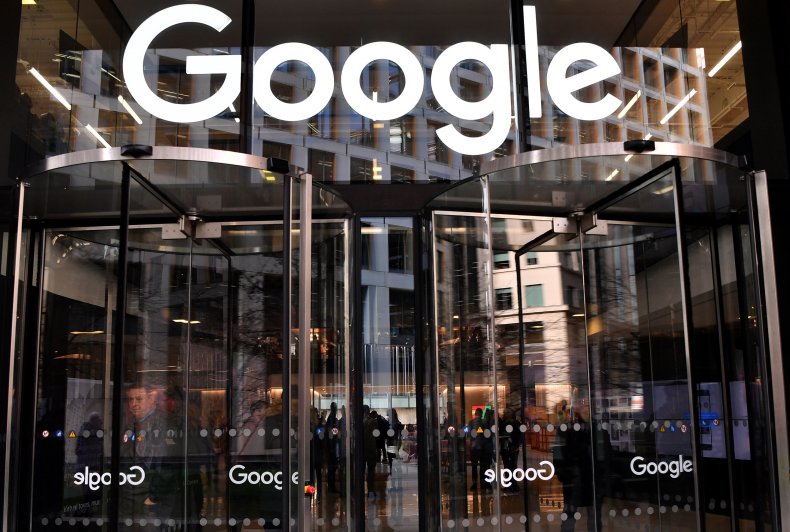 It further came just weeks after she had received a promotion at work after a series of performance reviews in which she consistently received 4/5 and 5/5 scores.
"Instead of being Instead of a joyful celebration of my recent promotion and hard work, I am stunned and hurt while I scramble to find a new job and clear my name," Spiers wrote in her Medium post.
"Google has overreacted in an egregious, illegal, and discriminatory manner," Spiers asserted. "The notification I wrote had no negative effect on our users or other employees and Google will do its best to justify my firing in a way that pits workers against each other but they can't hide behind this fabricated logic forever."
In a statement sent to Newsweek, Google spokesperson Katie Hutchison confirmed that the company had "dismissed an employee."
While Hutchison said the company was not naming the employee, she said they were dismissed because they "abused privileged access to modify an internal security tool."
"This was a serious violation," she said.
According to Google, the fired employee created the notification without authorization from her team and without a business justification.
What had further made the action more egregious in the company's eyes was that the employee had used an emergency rapid push to send out the notification.
The issue, the company has claimed, had nothing to do with trying to quell workers' voices. Instead, Google said the employee had been fired specifically for abusing privileged access and doing so without authorization.
In her filing against Google, however, Spiers accuses the technology giant of ultimately violating her and her colleagues' rights to engage in "concerted activity protected under the National Labor Relations Act."
"They think they can steamroll us and that if they do it fast enough, I think they think they can get away with it," Spiers told Newsweek. "I don't think they can. We're responding as hard as we can and as fast as we can and in as many ways as we can."
Updated: This article has been updated with statements from Google.