Who Are The 'Thanksgiving Four'? Google Employees Say They Were Fired 'To Crush Worker Organizing'
Activists within Google have accused the technology giant of firing four employees in an attempt to "crush" workers' dissent.
The four employees, dubbed the "Thanksgiving Four," allegedly had their contracts with Google terminated on Monday, just days before the long Thanksgiving weekend.
In a statement shared with Newsweek, Google "organizers" condemned the company for firing colleagues for taking "a stand" and trying to improve workplace conditions.
"Four of our colleagues took a stand and organized for a better workplace. This is explicitly condoned in Google's Code of Conduct, which ends: 'And remember... don't be evil, and if you see something that you think isn't right–speak up,'" the statement said.
"When they did," however, the organizers said, "Google retaliated against them."
"After putting two of them on sudden and unexplained leave, the company fired all four in an attempt to crush worker organizing," the statement said.
The firings come after workers followed through with plans reported by Newsweek to organize a demonstration outside Google's San Francisco office on Friday.
The two workers who had been put on leave before being fired on Monday, Rebecca Rivers and Laurence Berland, had spoken out at the rally.
Speaking to Newsweek last week, protest organizers said both workers had been put on leave for accessing documents unrelated to their roles.
Rivers, the organizers said, had been involved in the creation of a petition calling on Google to cut ties with U.S. immigration enforcement agencies, including the Immigration and Customs Enforcement and Customs and Border Protection agencies.
Meanwhile, Berland had been connected to a number of campaigns, including an effort to make YouTube and other Google products take responsibility for and address anti-LGBTQ+ content on their platforms.
While organizers said they were aware that Google had been making efforts to tighten its internal security, they said the company has sought to use those policy changes as an "excuse to retaliate against organizers."
"Last May, Google hired a union-busting firm. Around the same time Google redrafted its policies, making it a fireable offense to even look at certain documents," they said.
"Let's be clear, looking at such documents is a big part of Google culture; the company describes it as a benefit in recruiting, and even encourages new hires to read docs from projects all across the company," they added.
However, the workers said that "which documents were off limits" after the policy change was never made entirely clear.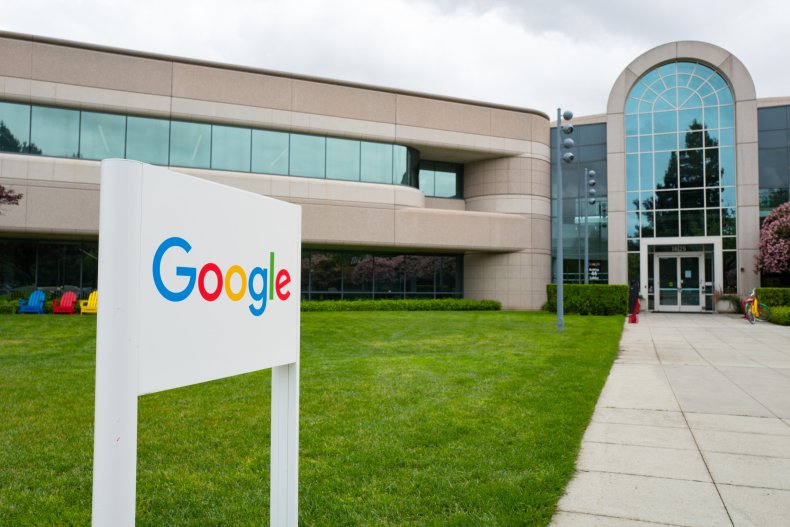 "The policy was unclear, even explicitly stating the documents didn't have to be labeled to be off limits. No meaningful guidance has ever been offered on how employees could consistently comply with this policy," the workers said.
"The policy change amounted to: access at your own risk and let executives figure out whether you should be punished after the fact," organizers said. "We knew then, and it's clear now: this policy change was setting up an excuse to retaliate against organizers, allowing the company a pretext for picking and choosing who to target."
In a statement sent to Newsweek, Google spokesperson Jenn Kaiser said the company did not have any comment to provide on the alleged terminations.
Kaiser also said the company would not confirm the names of the employees who may have been terminated and did not respond to a request for information on why they may have been let go.
This article has been updated with a statement from Google.