Google Joins GoDaddy in Rejecting Neo-Nazi Website Daily Stormer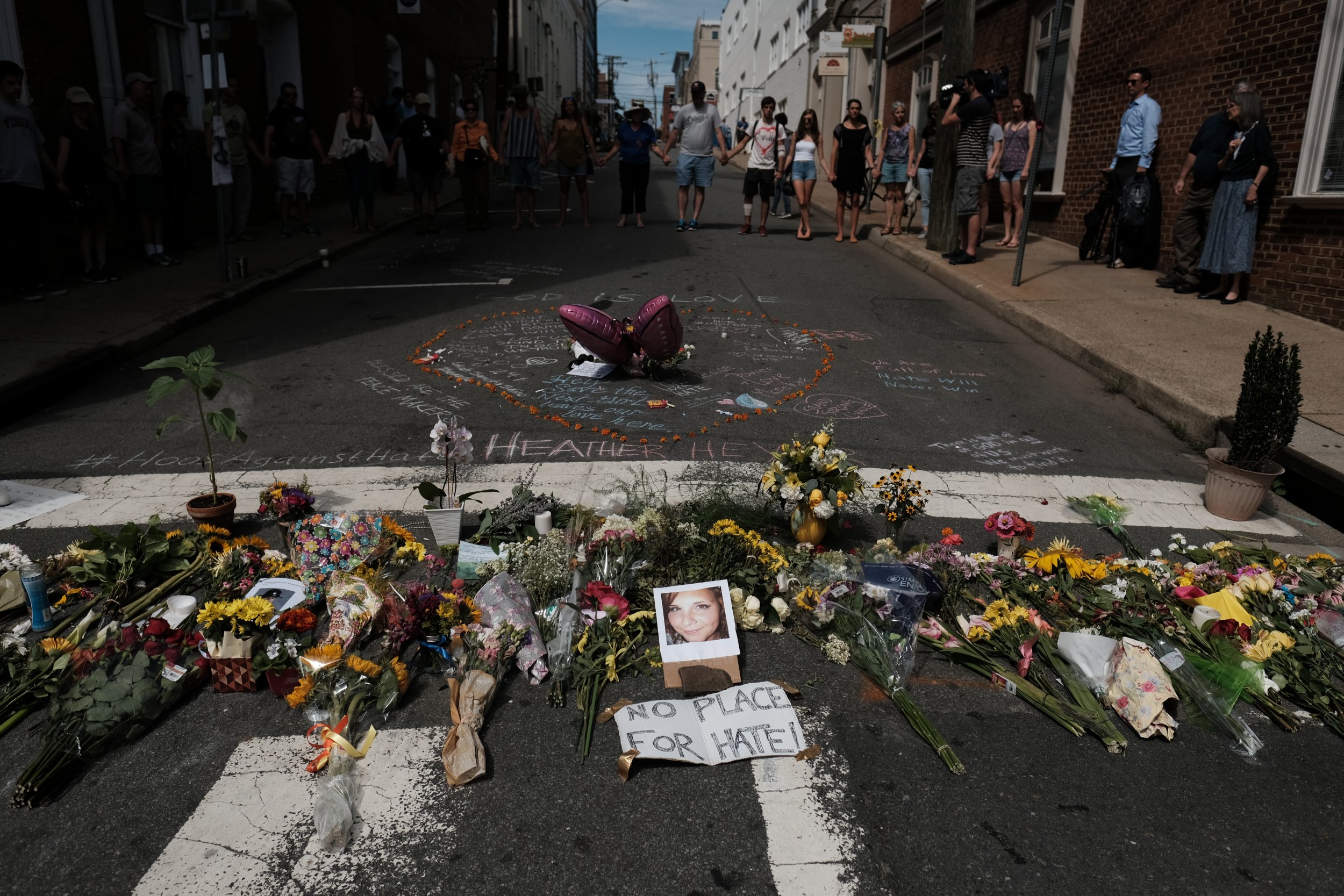 UPDATED | Just hours after being given notice that it was to be removed by web-hosting site GoDaddy, neo-Nazi website the Daily Stormer transferred its domain name to Google—which promptly canceled its registration.
Early Monday, GoDaddy said in a tweet it was giving the notorious white supremacist site 24 hours to find another domain for breaking its terms of use. The site had earlier published an article viciously attacking Heather Heyer, the anti-racism activist killed in an alleged car attack at a white nationalist rally in Charlottesville, Virginia.
Later Monday, renowned hacktivist the Jester tweeted that the site had attempted to change its domain registrar services to Google.
Online records show that the site updated its domain information on Monday. The Domain Name Wire reported that Google domain name registration is automated, meaning that Google would have been unaware of the site being transferred to its domain name register. However, shortly after 2 p.m. Eastern time, Google released a statement saying: "We are cancelling Daily Stormer's registration with Google Domains for violating our terms of service."
According to Google's terms of service, racist content is barred. Its terms-of-use document says, "Our products are platforms for free expression. But we don't support content that promotes or condones violence against individuals or groups based on race or ethnic origin, religion, disability, gender, age, nationality, veteran status, or sexual orientation/gender identity, or whose primary purpose is inciting hatred on the basis of these core characteristics.
"This can be a delicate balancing act, but if the primary purpose is to attack a protected group, the content crosses the line," the document says.
GoDaddy earlier said in a statement to CNN that it booted the Daily Stormer for breaking its rules banning incitement to violence.
Each website must have a unique domain name, which acts like an address, in order to publish material online. Some domain names are registered and hosted by different sites. Registrars mostly take a hands-off approach and rarely become involved in how domain names are used, especially if the sites are hosted elsewhere.
On Monday morning, Hacktivists associated with the Anonymous group accused the Daily Stormer of faking a posting on the site that claimed it had been hacked. The posting also claimed to be from Anonymous hackers acting on behalf of the "Jewish people."
This article was updated to reflect Google's cancellation of the Daily Stormer's domain.