Google Image Search for 'Desk Ornament' Returns Nazi Memorabilia
Internet users across the world were shocked to see what appeared when they typed the words "desk ornament" into Google image search on Friday.
The two innocent words returned a page of uniquely unsavory ornaments, with most of the top images displaying swastikas, SS bolts and other Nazi memorabilia. These objects still littered the results page at the time of publication.
Numerous Google users took to Twitter to share their disbelief and confusion.
"Question: Go to Google Image Search and look for 'desk ornament.' Do you get a bunch of Nazi stuff as the top results?" tweeted author Jason Pargin on Thursday night. His inquiry amassed over 20,000 likes on Friday.
Responses poured in from across the globe, with users sharing the same results from searches in England, Norway, New Zealand, Portugal and Germany, among other countries. Several also reported seeing the images in other search engines such as Bing and DuckDuckGo.
Users called the results "horrifying," "mad" and "very weird." Many people tagged Google, demanding an explanation.
User Gavin Sheridan also tweeted a recording of himself typing in the image search. "Me: 'Hey Google, I'd like some images of desk ornaments,'" he captioned the video. "Google: 'Have you ever considered Nazi ones?'
Danny Sullivan, a Public Search Liaison for Google, responded to Pargin's tweet.
"Apologies for this," wrote Sullivan. "Agree not what most people would expect nor desire, even if there are sadly apparently a lot of these things described using those terms (which is what we match against). We'll look at how to improve here."
A Google spokesperson also told Newsweek, "We understand these are disturbing results, and we share the concern about this content. It does not reflect our opinions. When people search for images on Google, our systems largely rely on matching the words in your query to the words that appear next to images on the web page."
The statement added, "We are actively working on scalable improvements that we believe should improve results for this query and others like it."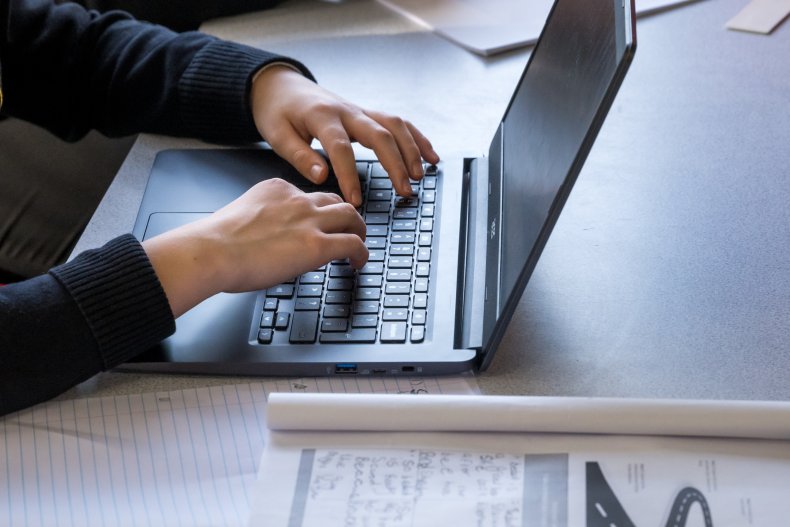 Google seemingly has enough image problems on its hands, with tech giants facing intensifying scrutiny from regulators and legislators in both the U.S. and Europe. Governments argue that a few staggeringly large and wealthy companies are shaping the worldviews and actions of their citizens.
The House of Representatives is considering the Justice Against Malicious Algorithms Act along with the Protecting Americans from Dangerous Algorithms Act, either of which would remove protections that shield social media companies from liability for what their users post.
A bipartisan-supported bill called the Filter Bubble Transparency Act would require Google, Meta and other large social media companies to either remove the algorithms that promote content or offer a second version of their network that does not use the algorithms.
In the meantime, states including California, Colorado, Utah and Virginia are enacting laws to protect consumer data privacy.
Tech giants have also sunk in public opinion, with the majority of Americans saying that social media companies have too much control over the mix of news that people see.
Update: 07/08/22 4:50 p.m. ET: This article was updated with a statement from Google.