Google To Install Wi-Fi at 400 Indian Railway Stations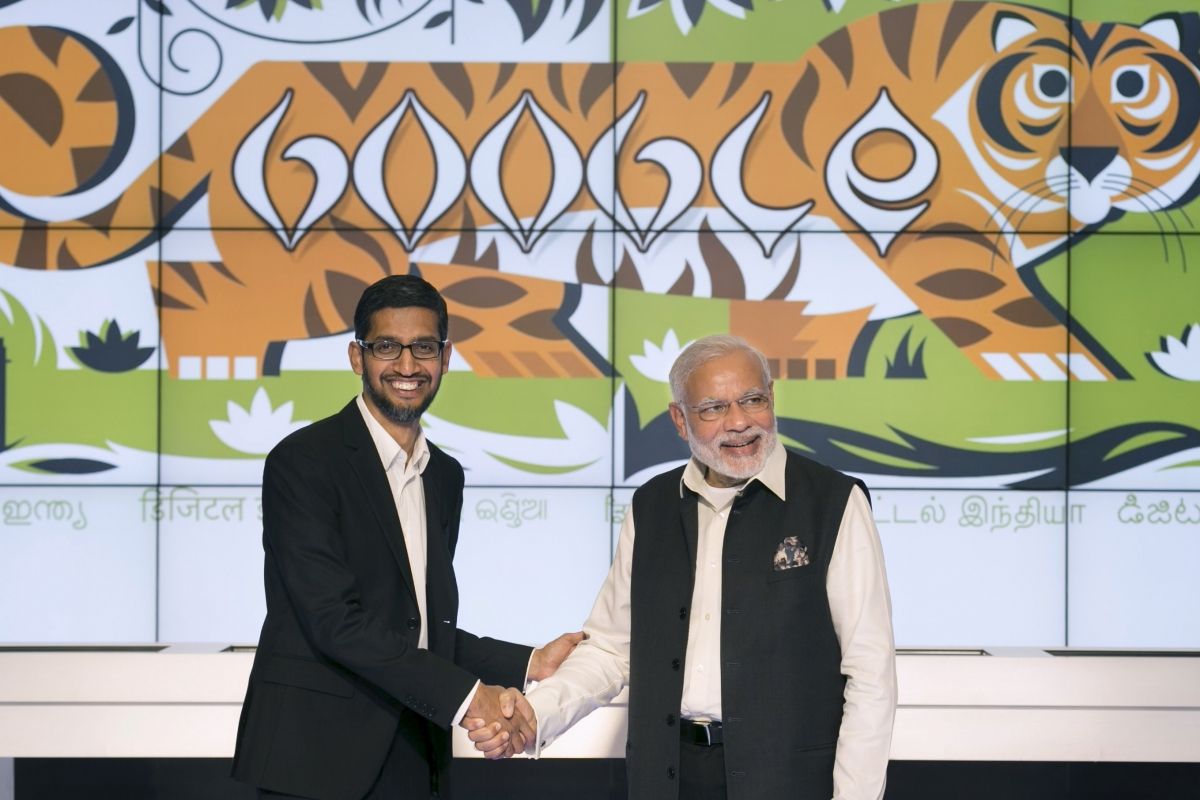 Google has announced a new project to bring high-speed Wi-Fi to 400 train stations across India, saying that an estimated 10 million passengers would be able to get online every day by the end of 2016.
The initiative was announced by Google Chief Executive Sundar Pichai as Indian Prime Minister Narendra Modi paid a visit to the technology firm's Silicon Valley headquarters on Sunday. Modi also visited Facebook's headquarters for a Q&A session during his visit to California.
In a post on Google's official blog, Pichai said that the network would cover 100 of India's busiest stations by the end of 2016, with the rest to follow. The project is being coordinated with Indian Railways and state-sponsored internet company RailTel.
Pichai said that in the last year, 100 million Indians had used the internet for the first time, but that almost one billion people in the country remain offline. India has a population of 1.295 billion, according to World Bank data, making it the second most populous country in the world behind China.
The Google CEO, who is from Chennai in south India, did not specify how much the project would cost Google, but said it would be free to use for passengers at first. Google's U.K. press office declined to comment on the scale of the investment.
The project ties in with Modi's Digital India campaign, which is aiming to transform the country into a "digitally empowered society and knowledge economy," according to the campaign's website.
Modi, who himself is one of the most influential world leaders on social media, has made digital literacy and infrastructure a key priority of his government. As well as Google's announcement, U.S. chip-maker Qualcomm pledged to invest $150 million in Indian start-ups, after its executive chairman met with Modi over the weekend. The Indian prime minister also met with Apple Chief Executive Tim Cook and urged him to look consider establishing a manufacturing base in India.
Modi's two-day visit to Silicon Valley, which concluded on Sunday and came on the back of two days in New York, also saw him visit the headquarters of electric car manufacturers Tesla Motors.