Google Maps Update for Commuters: Bus, Train Tracking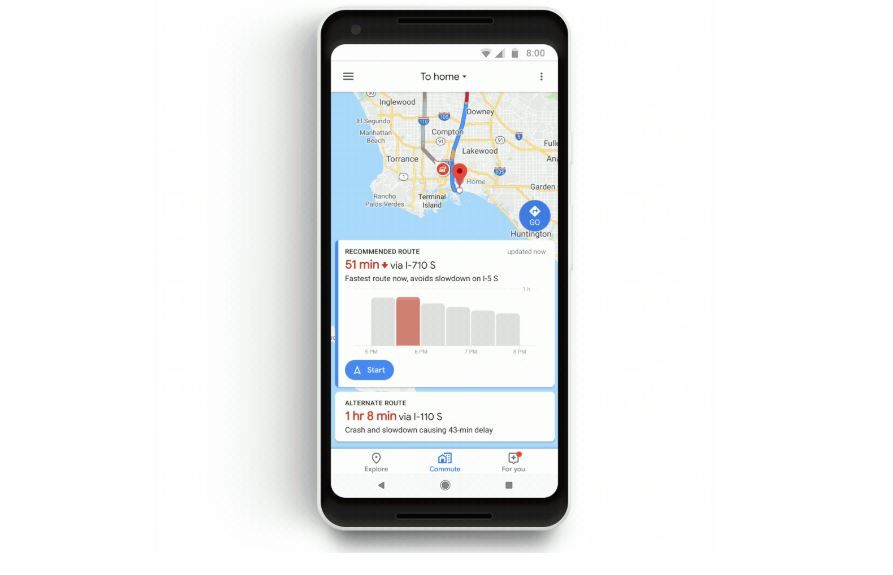 Google Maps is trying to make commutes easier for everyone as they head to work. The company can't take cars off the road or make the trains run on time but it is trying to help commuters plan for their trip to the office better.
The company announced the addition of the new commuting feature to the app Monday that allows users to follow the traffic on the road or the rails so they know what to expect before heading outside.
The new features will be available on Android and iOS devices starting this week for those who update their devices with the latest version of Google Maps. The commute tab includes live traffic information and any relevant transit information as well.
With that information, users know whether or not to build extra time into their travels so that they get where they're going on time. The app will also be able to tell users whether there are any accidents along their route and whether they should take an alternate one. If they should take an alternate one, the app will offer those routes to users. This is similar to what Google Maps currently does in the mobile app, it sometimes offers a faster route if there is a slowdown ahead.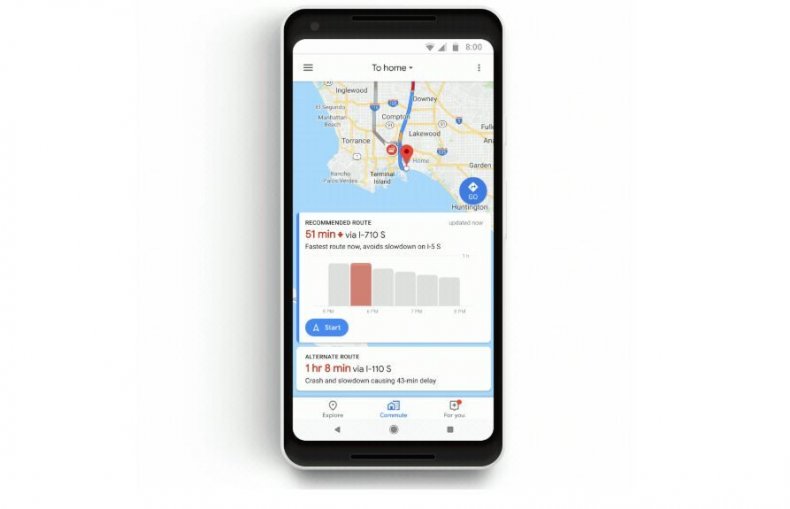 The new update also includes the information necessary to accurately map a route that includes different types of transportation. Users can get information about when they should leave the house, the traffic expected during their drive, the time of the train and even how long the walk from the train to the office will take. All of that is then used to create an accurate estimates arrival time for users.
For some people who use public transportation, the new additions to the app will allow them to actually track their bus or train on the map. This will help users know whether they really need to hurry up to make their train or bus or if they have some time to spare, said the Google announcement. More cities will be added to the 80 regions first introduced to the map "soon," according to Google.
The new update also integrates Spotify, Apple Music and Google Play Music so those who get stuck in traffic or on the train can listen to music while they wait.