Google Maps Update: How to Use the New Group Planning Feature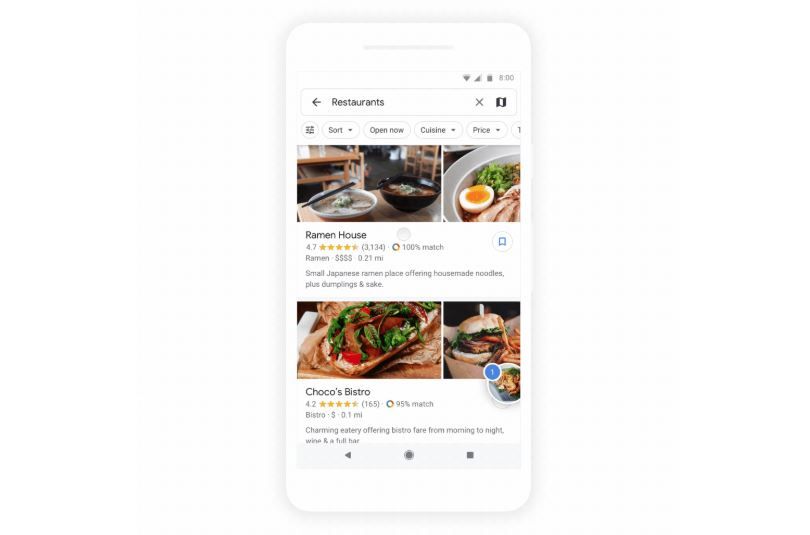 Google Maps is making it easier for friends to make plans by eliminating the difficulty of finding a restaurant everyone can agree on. The new addition of the "group planning feature" to Google Maps is set to roll out starting this week to users with Android and iOS devices.
Instead of friends all sending different links and doing their research on their own, or one person doing all the research for the group, Google came up with a way for friends to work on a collaborative list of potentials. The feature can be used for any sort of establishment on Google Maps like restaurants or museums, anywhere a group might want to go together.
The feature allows users to add locations to a short list and then share that list with their friends so that they can all add and remove places and then vote on their favorites. All of this is possible in Google Maps now Google announced Wednesday.
How to use the group planning feature in Google Maps:
First, users should make sure they're using the most recent version of Google Maps. They can check this by downloading any updates from the App Store or Google Play. Users should then make sure they're logged into their Google account in maps and that the friends they want to plan with are as well.
Users should then open up maps and search for the type of place they're looking for, whether it's a restaurant, bar or anywhere else. Whatever place the user likes, they can then add to their list. Users can do this by pressing and holding down the place they want to add to their list and then dragging it to the lower left part of the screen. This is where all the places that make the "short list" end up.
The bottom of the shortlist will also offer the option to "Add a place." Users can select the share button at the top of the list to invite their friends. Once the friends have been added to the list they can give each place in that list a thumbs up or a thumbs down. The place that gets the most thumbs up will be the top voted place and an easy way to choose the place that the most people like.
Some users might already have the update but others should have it within the next week or so.
​​