Google to Pay Billions for Europe Antitrust Violation, Signaling Future Fines for Big Tech
The European Union's Commissioner for Competition scored a win against Google on Wednesday after a court elected to toss out the tech giant's appeal against a $2.8-billion antitrust decision. This ruling comes amid a push to crack down on the power of big tech.
In 2017, Commissioner for Competition Margrethe Vestager opened a case against Google arguing that the company used its price comparison shopping service to gain an unfair advantage over its smaller rivals.
Reuters reported that this precedent could soon result in Google losing its two other antitrust appeals.
One of those concerns surrounds the company's policy of requiring smartphone makers to take a bundle of the company's apps, even if they only wanted a select few, and prevented them from selling devices with altered versions of Google's Android operating system. The other case alleged that Google instituted restrictive clauses in contracts with companies using its advertising service AdSense that the EU said were designed to keep rivals out of the market.
The EU put out the following statement after the win and signified its intent to stay focused on the upcoming appeals.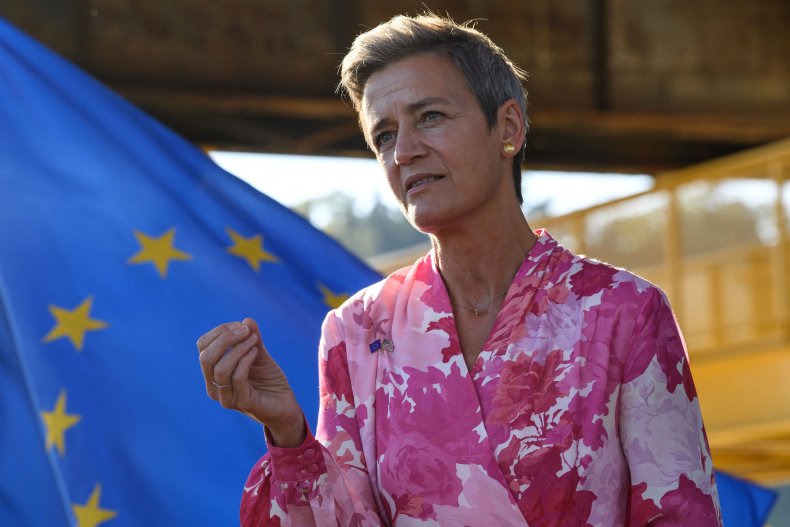 "The Commission will continue to use all tools at its disposal to address the role of big digital platforms on which businesses and users depend to, respectively, access end users and access digital services," the Commission said in a statement.
Beyond Google's upcoming cases, Reuters reported that this ruling could have an influence on antitrust cases brought against America's other technology titans. Vestager is continuing to work on investigations into Amazon, Apple and Facebook.
Vestager opened an investigation against Amazon looking into its potential preferential treatment of its own products over that of the vendors who sell their offerings on its site. Reuters reported that the company is "engaged in preliminary discussions" with the commissioner and has offered concessions.
In Apple's case, Vestager seeks to find out whether the company's rules for app developers over the distribution of their apps in Apple's App Store violates EU competition rules. Similarly, with Facebook, Vestager is looking into whether the company used data gathered from advertisers to boost its Marketplace in a manner that gave it an unfair advantage over competitors.
"With power, with strength comes responsibility and part of that is, for instance, that you don't promote yourself when your services [are] in competition with other services," Vestager said in an appearance on CNBC. "The fine only has the role to punish past illegal behavior, the second part is of course that [they] stop what [they're] doing because it is illegal."