Find Your Pet's Historical Art Doppelganger with Google's Pet Portraits
Google has launched an app that allows users to find their pet's doppelganger from tens of thousands of pieces of historical art. Pet Portraits was announced in a company blog post Monday as a follow-up to Art Selfie, which allowed users to find their own art lookalike.
"When you take a photo in Pet Portraits, our trained computer vision algorithm recognizes where your pet is, crops the image and puts them where they belong: front and center," Google said. "Once that is done, a machine learning algorithm matches your pet's photo with over tens of thousands of artworks from our partners' outstanding collections to find the ones that look most similar."
Users need to install the Google Arts & Culture app to use Pet Portraits. From here, use the rainbow camera button and take a photo of your pet. Google Pet Portraits will then match the image to the most closely related piece of art.
"Additionally, Pet Portraits invites you to tap on your result to learn about the stories and artists behind each artwork," the company said.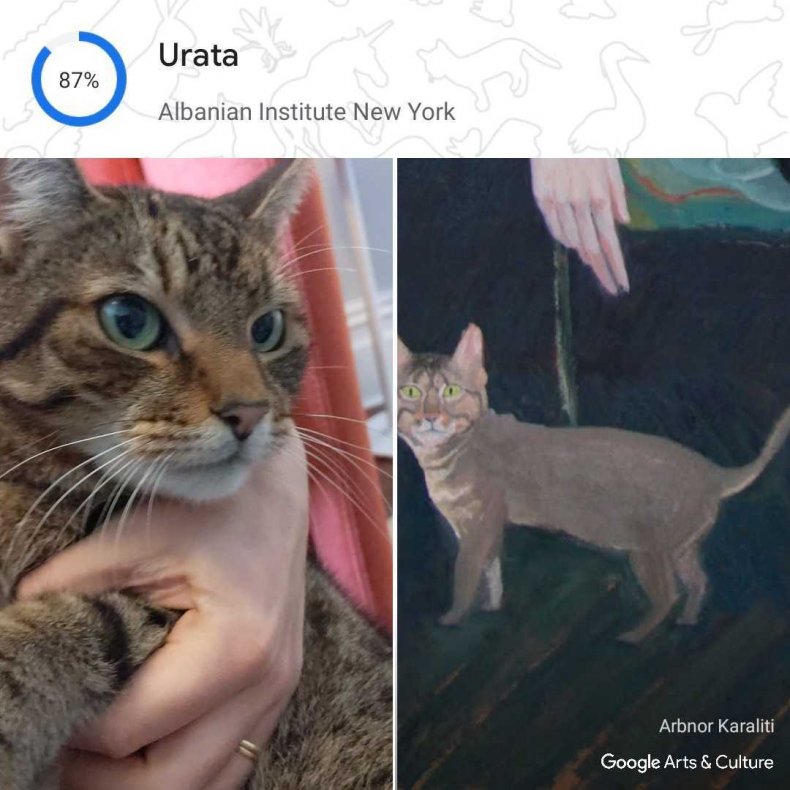 It is inviting users to share their pet's portrait with the hashtag #PetPortraits and tagging them using @googleartsculture on Instagram or @googlearts on Twitter.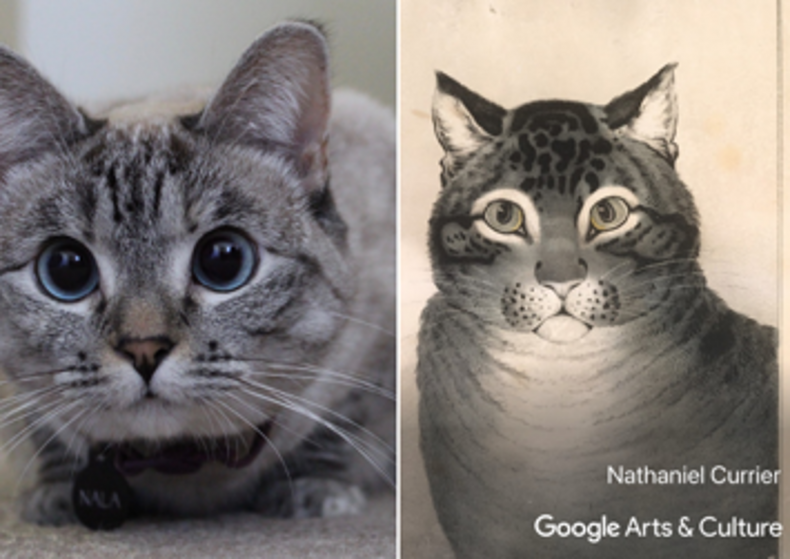 Pet portraits are as old as human art itself. Some of the oldest depictions of pets date back thousands of years. In 2017, researchers found what could be the oldest images of dogs in a cave in Saudi Arabia. The rock art appears to depict hunters with dogs on leads and dates to at least 6,000 BC.
Maria Guagnin, an archaeologist at the Max Planck Institute for the Science of Human History in Jena, Germany, told Science magazine they had spent three years cataloging 1,400 rock art panels of an estimated 7,000 animals.
"The dog art is at least 8,000 to 9,000 years old," Guagnin said.
Pet portraiture is found in early civilizations across the globe, from ancient Greece and Rome.
Dog portraits shot up in popularity in the 19th century, with the foundation of The Kennel Club and the American Kennel Club.
The development of photography saw pet portraiture expand further, with vintage snaps showing how people would dress their cats and dogs up in clothes 100 years ago.
There are estimated to be billions of cat photos and videos on the internet. Meanwhile, a survey from 2017 found that U.S. dog owners post photos of their pets or talk about them on social media six times per week. One in 10 has set up a social media account just for their dog.