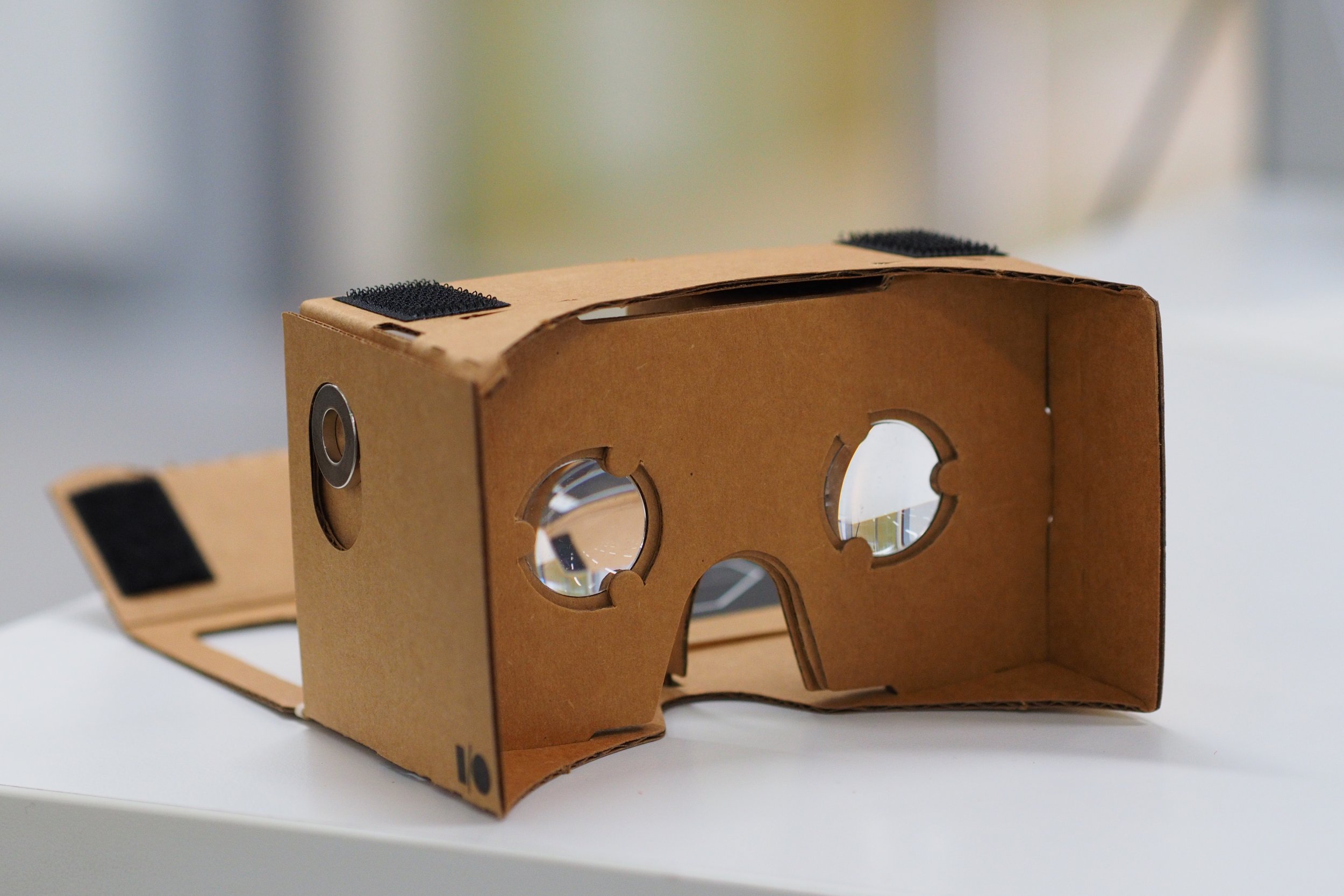 Google is developing a new virtual reality headset, alongside technology that will improve VR on Android smartphones, the Financial Times reports.
The new headset will be the follow-up to Google Cardboard, the low-cost DIY headset the company launched in 2014, and should act as competition to high-end devices like Samsung's Gear VR, Microsoft's HoloLens and Facebook's Oculus Rift.
Google did not respond immediately to a request for comment from Newsweek, however Google CEO Sundar Pichai hinted last week that the search giant had plans to continue developing VR beyond Cardboard. At the company's quarterly earnings call on February 1, Pichai said Google Cardboard was "just the first step in VR."
He added: "Beyond these early efforts you'll see a lot more from us and our partners in 2016."
According to the Financial Times, Google will release the new VR headset, alongside the new Android VR technology, this year. The company's annual I/O developer conference, which takes place in California in May, could be a potential launch platform for the new device.
The new headset is expected to feature improved sensors and lenses, as well as a solid plastic casing. It will also be compatible with a much broader range of smartphones compared to Samsung's Gear VR, which only works with Samsung's Galaxy Note 5 and Galaxy S6 range of handsets.
It follows the news that Apple has been developing several VR headset prototypes in recent months, as virtual reality looks set to become Silicon Valley's next big platform war. Analysts have predicted the virtual reality market could be worth $30 billion by 2020, with Digi-Capital estimating the growth to be fueled by VR games, movies and experiences.