Google's Santa Tracker Live: Play Games, Call Santa, Track His Progress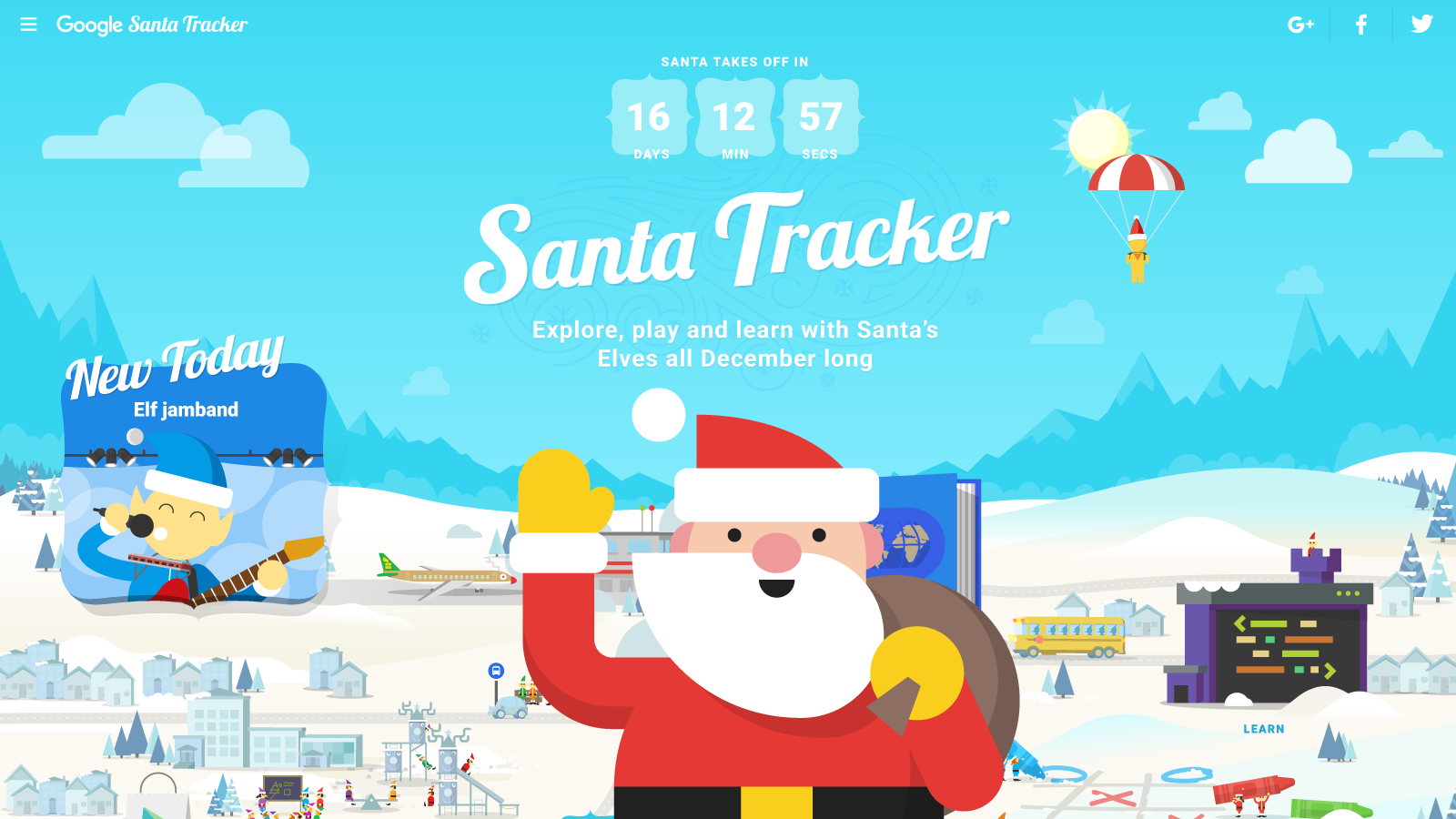 The Google Santa tracker has launched for its 15th year with games, calls to Santa Claus, and a countdown clock in anticipation for Santa Claus's trip around the world on Christmas Eve.
The US North American Aerospace Defense Command (NORAD) and Google have teamed up this year and started Santa tracker websites on Saturday leading up to the holiday, WPXI reported. The annual Christmas-themed online event organized by Google, which was launched on Tuesday, will keep its audience busy all month before Christmas Eve with games and activities with Santa's village.
"Under Mrs. Claus's expert guidance, the elves have updated the village with a snazzy look and feel along with some brand new content. And, thanks to a new, hot-cocoa powered heating system, the village will no longer take all of December to thaw—all two dozen activities will be available starting on December 4," the website states. "Now the elves (and you!) have more time to play and explore in Santa's Village."
In Google's Santa's Village, viewers are able to play educational games and learn to code, create art and learn holiday traditions from across the world.
"In the village, you can practice basic coding skills, create original artwork, exercise your geographic chops and learn more about charitable organizations like Khan Academy and Code.org," according to the website. "Teachers can even download lesson plans with video guides to help teach their students fundamental coding skills and holiday traditions in English, Spanish, French, Japanese and Korean."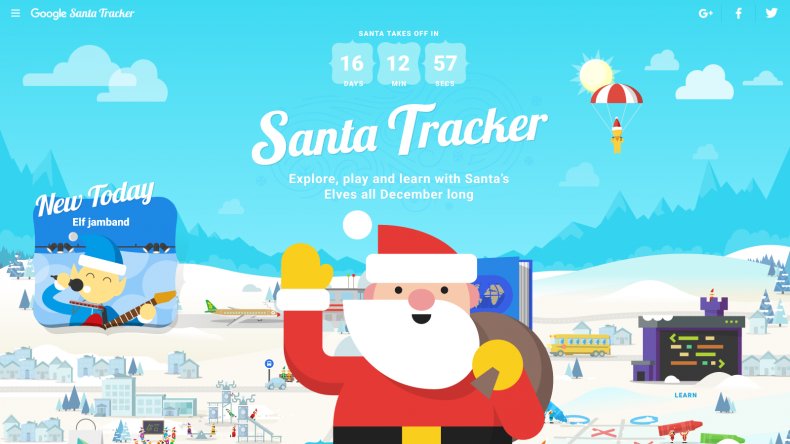 Here are some of the newest games and features of Santa's Village:
Build an elf: The website can help you craft your own elf in the North Pole in time for the holidays.
Dance(s) with elves: Google has paired up with PoseNet, a machine learning model, to train an elf to dance to share with your friends for the holidays.
A new way to track Santa: Viewers will be able to track Santa's real-time location on Google Maps by clicking on the hamburger button and then "Location Sharing" to find out where Santa is and where he's headed next.
Google Assistant can also connect users to the North Pole to help Santa prepare for his musical concert by saying "Call Santa." After talking to Santa, users will be able to listen to a story by asking the Google Assistant to "Tell me a holiday story."
Santa won't take off to travel around the world December 24, but the countdown clock is already counting down the days until Christmas Eve. To track Santa on the big day, viewers can follow Santa on through Google on desktop or mobile devices (Andriod/iOS), Android app, Android TV app, Chromecast and through the NORAD Santa Tracker.