Google Stadia Launch Recap - Release Time, Games, Price, Speed & More
Google Stadia is just a few hours away from its official launch, so we're here to tell you everything you need to know leading up the release of this landmark game streaming service. Find out when the servers go live, learn which games you can play and where you can play them.
What time do Google Stadia servers go live?
In a blog post in mid-October, Google announced that Google Stadia officially goes live around 12 p.m. EST November 19. In other words, those anticipating a traditional midnight game release plan are sorely mistaken.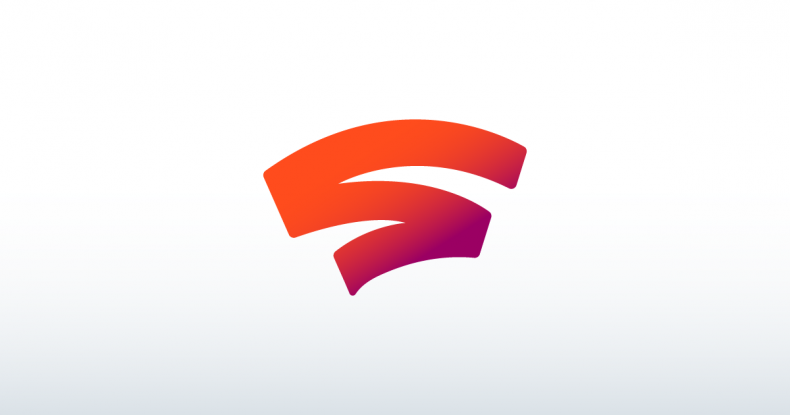 Who can try Google Stadia & on what devices?
As far as the first few days after launch are concerned, the only folks able to get the best Google Stadia experience will be those who pre-ordered the $129 Google Stadia Founders Edition pack shortly after it went on sale in June. Those who bought the Founders Edition more recently, or the new $129 Premiere Edition Bundle, will have their packages shipped on a first-come-first-serve basis.
That being said, it's worth noting that even those who don't get their Founder's Edition or Premiere Edition hardware on day one will still be able to get a basic Google Stadia experience at launch. Customers will receive a code via email on Tuesday that allows founders to claim their Stadia username on the Stadia app for iOS and Android.
Here are the devices that support Stadia whether your package arrives or not.

The Chromecast Ultra in your Stadia package (other Chromecast Ultras won't support Stadia immediately).
Chrome browser
Pixel 3
Pixel 3 XL
Pixel 3a
Pixel 3a XL
In addition to the Stadia controller, early adopters can also use remotes for other consoles like PS4 and Xbox One. In other words, nothing in the physical box is required for buyers to get their Stadia fix early, they'll just have to try it out on a smaller screen.
What are the speed requirements?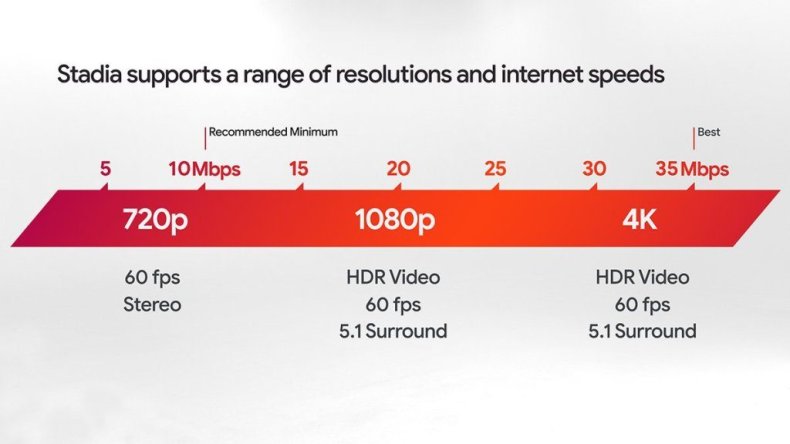 Beyond any one of the above-liste Stadia streaming avenues, the service suggests the following internet speed requirements.
720p: 10 Mbps
1080p: 20 Mbps
4K: 35 Mbps
To see where your connection falls, try the Stadia speedtest or Speedtest. In our testing, the results were fairly consistent across both options. If you want to use Stadia on a wireless device, perform the test over wifi. Otherwise, testing on a connected device is fine.
What are the launch games?
Here's every game you'll be able to enjoy on Stadia for day one.
Assassin's Creed Odyssey
Destiny 2: The Collection
GYLT
Just Dance 2020
Kine
Mortal Kombat 11
Red Dead Redemption 2
SAMURAI SHODOWN
Tomb Raider: Definitive Edition
Rise of the Tomb Raider
Shadow of the Tomb Raider: Definitive Edition
Thumper
What are the limitations?
Google has announced that several highly touted features won't be ready immediately at launch. Here's a quick recap of everything that's missing.
Fractured Wireless Support: Wireless play using the Stadia Controller is only possible using Chromecast Ultra. Other devices will have to plug in, and there is no official word on when this will change.
No Achievements: Achievements are set to arrive "shortly" after launch but won't be ready on day one. Activities you complete will be tracked, but the UI is not officially implemented.
Game Sharing: If multiple family members want to play Stadia games, they'll need to buy two copies for now. Family sharing is a "high priority," but it's not a launch feature.
Stadia Connect: The feature that shows several conjoined game streams on a single screen will arrive sometime before 2020, but only one game will use it.
State Share: The ability to share save states with friends won't arrive until 2020.
Crowd Play: Features that allow streamers to instant invite viewers to games is also set to arrive in 2020.
Buddy Pass: Founders get a free Buddy Pass that allows users to gift Stadia to friends, but those services won't be live until two weeks after launch.
That essentially means Stadia's launch is all about basic streamed gameplay. Most of the special accoutrements that potentially separate Stadia from other platforms won't be available until next year.
When can I play Stadia?
Provided you haven't purchased a Founders or Premiere Edition and would rather wait for Stadia's public release, that won't happen until 2020.
That's all we know about Stadia for now. We'll have more coverage when the service goes live for founders on November 19.
What are your thoughts on Google Stadia so far? Will it be worth it to be a $129 founder or premiere customer? Tell us in the comments section!