Google Stadia to Stop Making Games, Assures Third-Party Titles Still Coming to Platform
Google Stadia, the cloud-based video game platform that launched in 2019, has decided that it will no longer make games.
The company announced its business changes on its blog, stating that it is putting its focus on the Google Stadia platform and bringing third-party games to life on it and going away from making its own exclusive titles.
"We see an important opportunity to work with partners seeking a gaming solution all built on Stadia's advanced technical infrastructure and platform tools," Phil Harrison, vice president and general manager of Stadia wrote in the blog "We believe this is the best path to building Stadia into a long-term, sustainable business that helps grow the industry."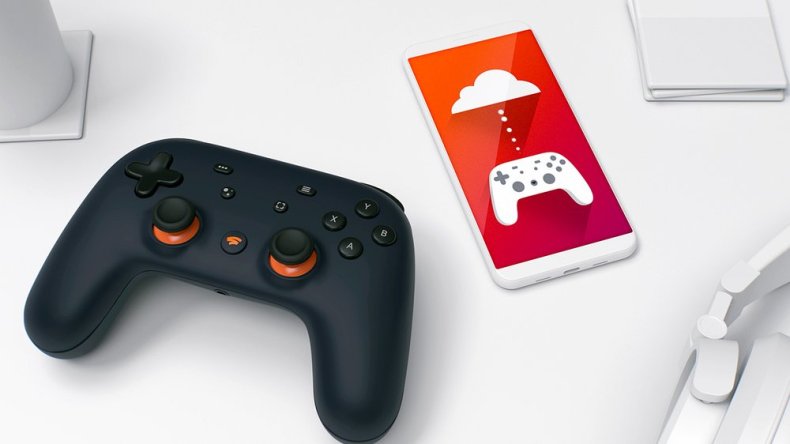 Prior to the blog post, Kotaku reported Monday that Google was going to go through some "major" changes. The outlet reported that Google would cancel multiple projects, including games slated for release beyond a specific 2021 window. Sources told Kotaku did believe games close to release would still come out.
Google essentially confirmed Kotaku's report in the blog when it broke down why it was moving away from making its own games.
"Creating best-in-class games from the ground up takes many years and significant investment, and the cost is going up exponentially," Harrison wrote in the blog, "Given our focus on building on the proven technology of Stadia as well as deepening our business partnerships, we've decided that we will not be investing further in bringing exclusive content from our internal development team SG&E, beyond any near-term planned games."
The Kotaku report states Google will close its two game studios, located in Montreal and Los Angeles, which will impact around 150 developers. Neither studio has released any games for Stadia yet. However, Google is reportedly looking to find new roles for the developers.
Jade Raymond, a veteran producer who was tasked with running game creation for Stadia is exiting the company. Raymond is best known for helping build the Assassin's Creed franchise for Ubisoft before moving to EA.
While Google Stadia will forgo creating video games in the future, the company assures gamers that they will continue to be able to play all games on Stadia and Stadia Pro. Google also assures that new titles from third-party developers will continue to be brought to the platform.
Google Stadia was built in hopes to bring gaming to consumers without the need for expensive hardware. Google offered Stadia in its $129 Founder's Edition bundle, which included a custom controller, a Chromecast Ultra to stream games from Google's servers to a TV, and three months of Stadia Pro, a subscription service that granted access to certain games.
Unfortunately for the platform, its plans to bring exclusive games to it did not materialize, but it has become a home for games such as Mortal Kombat 11 and Cyberpunk 2077.
What do you think of Google Stadia no longer planning on making their own games? Let us know in the comments section.