Stadia Subscription and Preorder Details: Prices, Games and How To Sign Up Now
The first Stadia Connect livestream unveiled launch details for Google's upcoming gaming platform. The Stadia streaming service is expected to debut later in 2019. While no exact launch date was given, the Stadia Connect did reveal a number of details about the streaming capabilities, available games and price.
Google Stadia Price
Stadia will pursue a hybrid model, with both subscription packages and individual games purchases, especially for new and blockbuster releases. Stadia Pro subscriptions start at $9.99 per month, which grants access to select games, streaming at 4K resolution and 60 frames per second.
Google will also offer an all-in-one hardware package, the Stadia Founder's Edition. This bundle includes a Chromecast Ultra, a limited-edition Stadia controller, Destiny 2 (complete with the upcoming Shadowkeep expansion) and a three-month subscription of Stadia Pro, plus a "buddy pass." You can preorder the Stadia Founder's Edition now for $129.
You can preorder the Stadia Founder's Edition here.
New releases will be purchasable, similar to other platform markets, like the Nintendo Game Store and the PlayStation Store. This a la carte option is called Stadia Base. Specific game prices weren't announced during the Google Stadia Connect event, but it's fair to expect purchasable games to be at standard retail prices, in the $50-60 range.
Google Stadia Games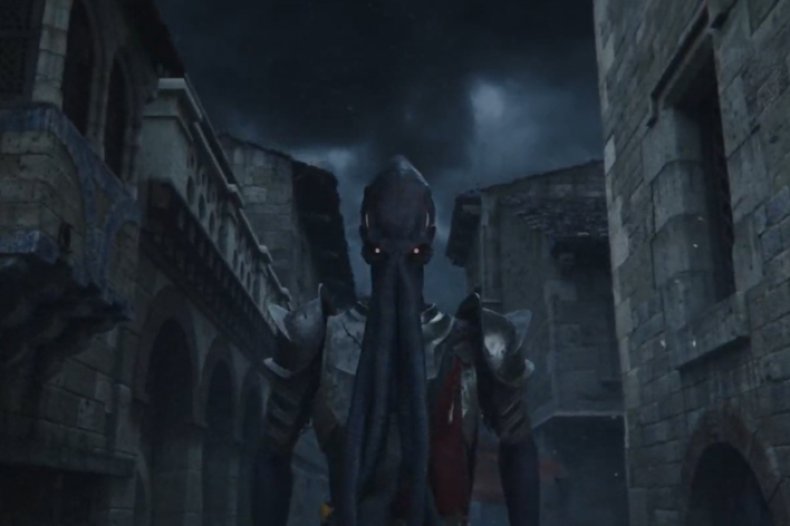 Many of the games coming to Stadia will be familiar to console and PC players, including Mortal Kombat 11, The Division 2, Destiny 2 and Ghost Recon Breakpoint, which is coming out in October. Other games were newly unveiled for Stadia.
Baldur's Gate 3
No gameplay from the next entry in the venerable Dungeons & Dragons RPG series was shown. But a quick cinematic showed a knight transforming into a floating Cthulhu-esque monster.
Gylt
Looking like a combination of Coraline and Metal Gear Solid, the Stadia-exclusive Gylt has you play as Sally, who must navigate stealth adventure puzzles to find and rescue her missing cousin.
Get Packed
A physics-based multiplayer game that looks like a combination of Overcooked and The Sims.
Google Stadia Controller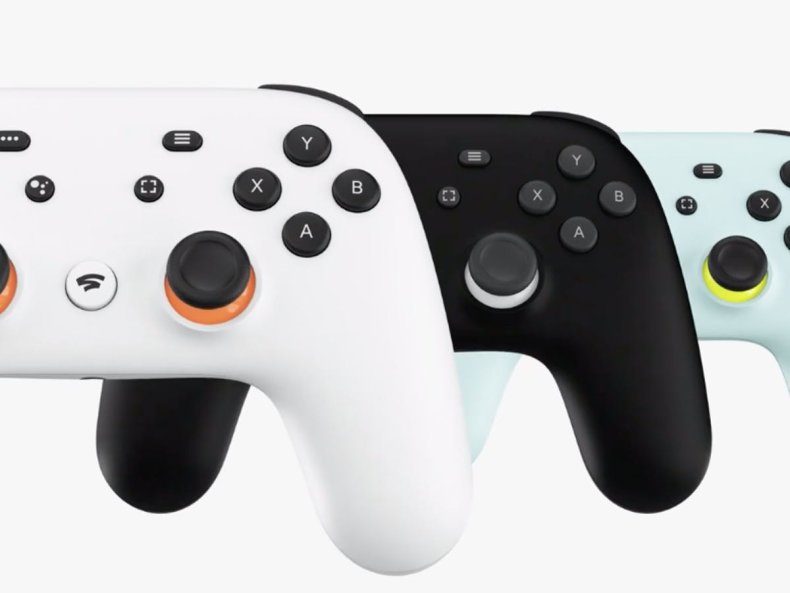 While Stadia games can be played with a bevy of compatible controllers, or even a mouse and keyboard, Google also introduced details on the Stadia controller, which will cost $69. The first announced colors are Clearly White, Just Black and Wasabi, with a Night Blue version exclusive to Stadia Founder's Edition subscribers. The Stadia controller is USB-C powered and includes a headset jack, a Google Assistant button and a separate button for streaming.
Google Stadia Streaming
Google Stadia's streaming quality will depend on your bandwidth. For 4K HDR, 60 fps and 5.1 surround sound, you'll need a 30 Mbps internet connection. But Stadia play will also be possible with internet speeds as low as 10 Mbps, at 720p resolution.