Google Starts Free Trial of Video Chats With Medical Professionals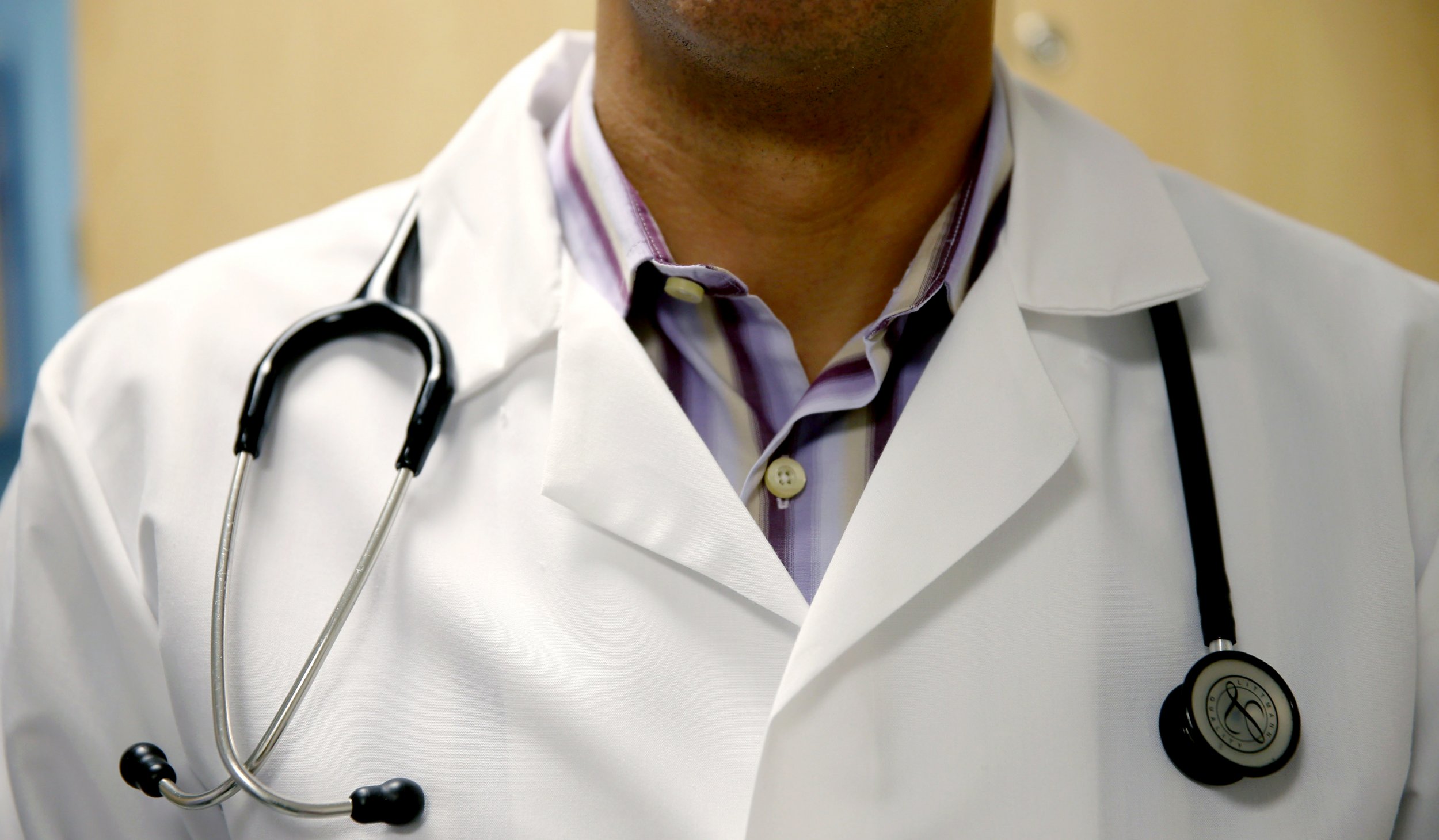 Google is attempting to dissuade self-diagnosis on the Internet by offering virtual face time with a doctor. A Google doc, if you will.
On Friday, a redditor noticed that when he searched for "knee pain," a pop-up appeared explaining that Google is offering customers a free, limited-time trial offer to connect with a medical professional via video chat.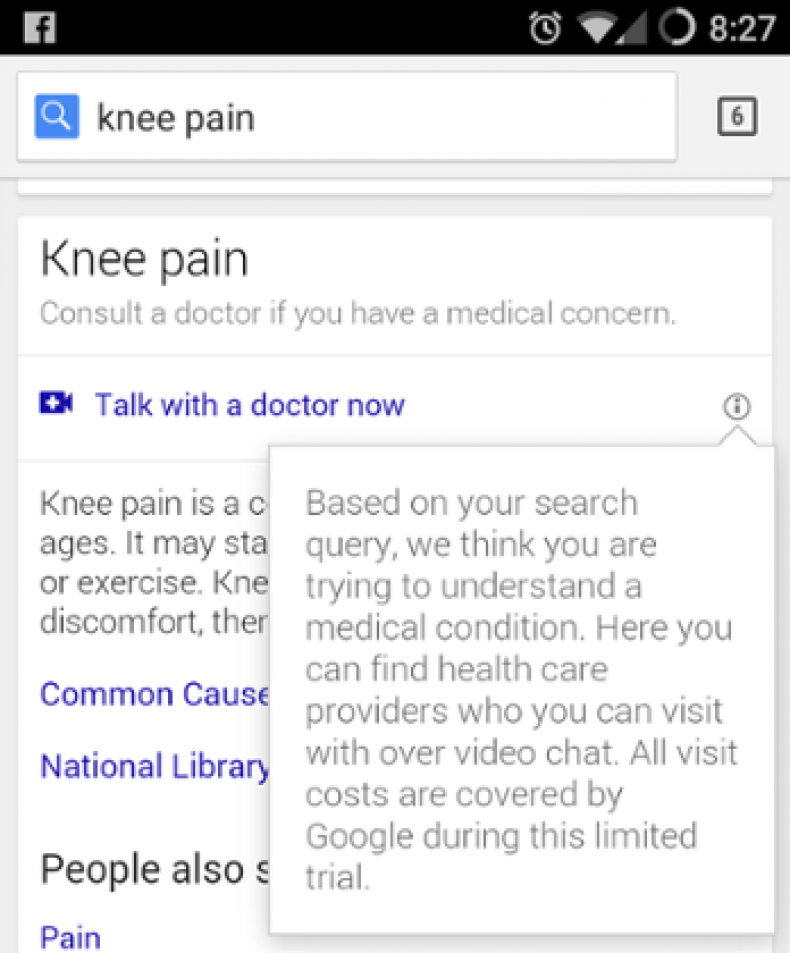 "When you're searching for basic health information—from conditions like insomnia or food poisoning—our goal is to provide you with the most helpful information available. We're trying this new feature to see if it's useful to people," a Google spokeswoman said in a statement.
Last November, Google launched a paid service, called Google Helpouts, to bring affordable health care to patients. Helpouts connects users with experts ranging from teachers and counselors to doctors and nutritionists, at any time of the day. While some sessions are free, some require payment. What is unique about this trial run is that Google is temporarily covering any costs and the service appears in Google Search for people in both California and Massachusetts.
Google's recent push shows its desire to expand into the medical industry, which could be very lucrative. The U.S. health care industry is valued at approximately $3 trillion. And according to a survey conducted by the Pew Research Center last year, 35 percent of U.S. adults have gone online to try to self-diagnose a medical condition.
So if you recently found yourself nervously looking up symptoms of Ebola, the search engine giant has you covered.
Google Starts Free Trial of Video Chats With Medical Professionals | Tech & Science