You Can Now Go Inside an Active Volcano With Google Street View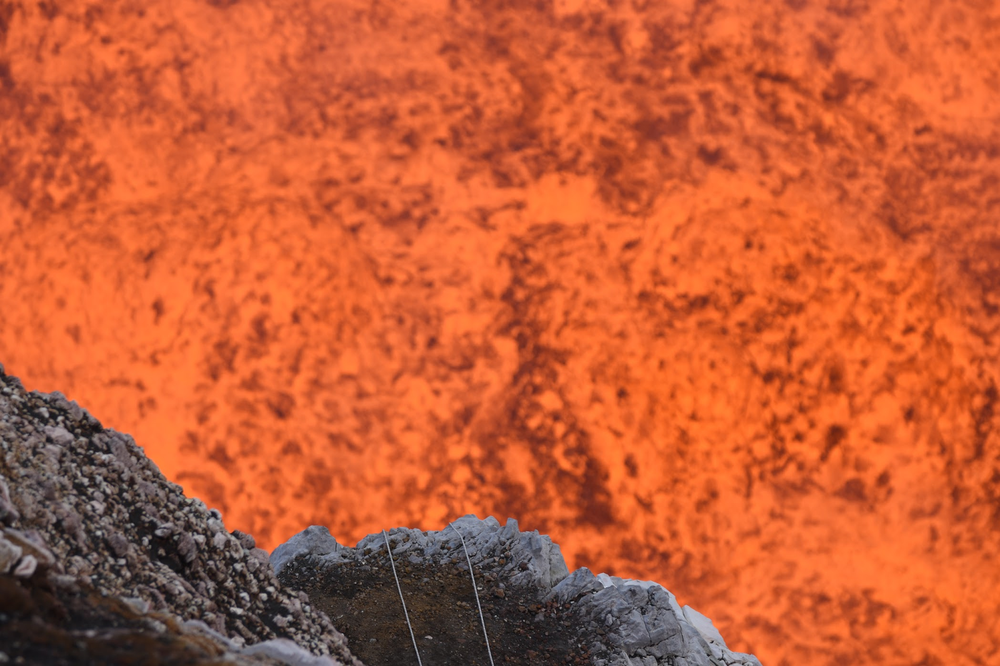 Google has expanded the reach of its Street View mapping service to a remote island in the South Pacific, allowing web users to virtually climb inside an active volcano.
Google Maps partnered with Geoff Mackley and Chris Horsley from travel firm Ultimate Volcano Expeditions to capture the inside of the Marum crater on the Vanuatuan island of Ambrym. The pair descended 400 meters into the volcano to take 360-degree photographs of the molten lava lake.
"You only realize how insignificant humans are when you're standing next to a giant lake of fiery boiling rock," Mackley said.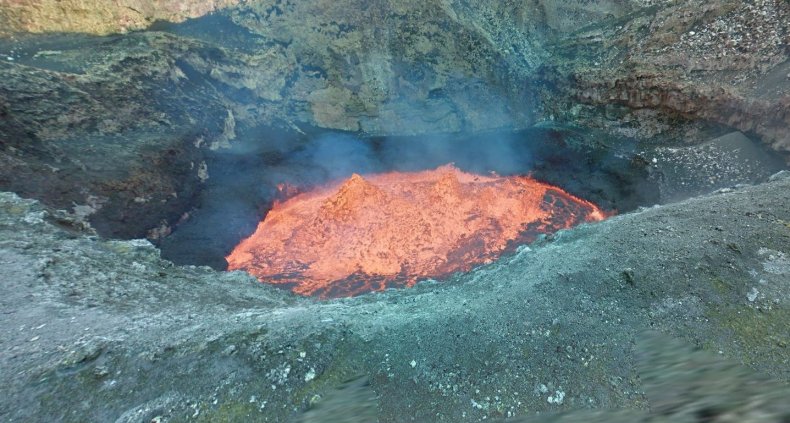 Ambrym is home to a second active volcano called Benbow, as well as more than 7,000 people who live in dozens of villages in the surrounding rainforest.
One chief from the village of Endu explained the significance of the volcanos to the local population in a Google blogpost.
"We believe that the volcanoes Marum and Benbow are devils. If you go up to a volcano you have to be very careful because the two volcanoes could get angry at any time," Chief Moses said.
"We believe that Benbo is the husband and Marum is the wife. Sometimes when they don't agree there's an eruption which means the spirit is angry so we sacrifice a pig or fawel to the volcano."
Moses hopes the exposure Ambrym receives through Google Street View will help promote tourism to the island.