Google Takes Next Step in Project Wing Drone Delivery Service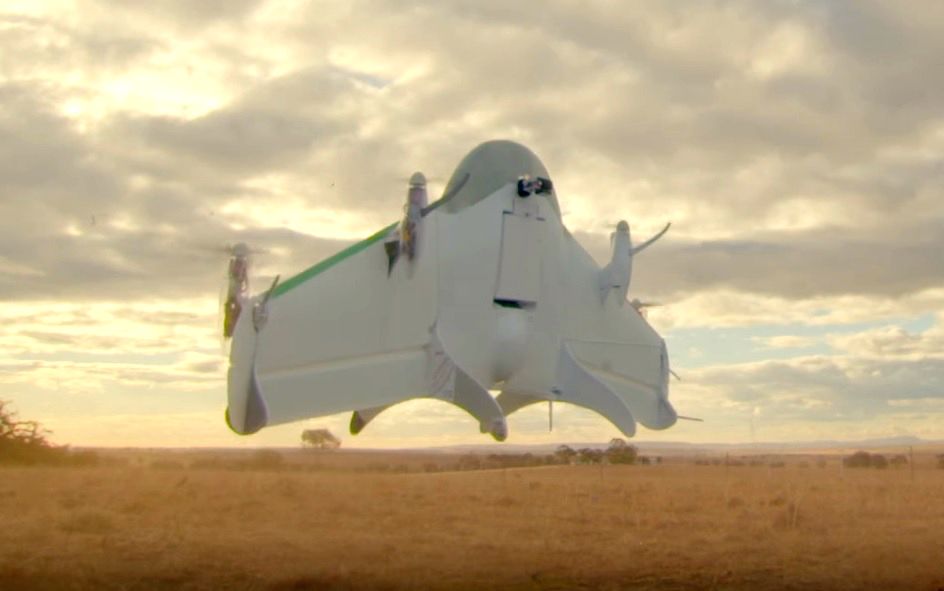 Google has been granted a patent for a "delivery receptacle" that uses infrared beacons to securely transport packages via drone.
The delivery mechanism is the latest step in Google's Project Wing drone delivery system, which comes out of the firm's secretive Google[x] research division. According to the company, Project Wing drone deliveries are expected to begin at some point in 2017.
"The delivery device transports the package to the delivery address and locates one or more first beacons being transmitted by a delivery receptacle at the delivery address," the patent states. "The delivery device navigates to the delivery receptacle based on the triangulated position and transmits a second beacon to the delivery receptacle."
Before drone deliveries can be made on any significant scale, several obstacles need to be overcome. Beyond the technological capabilities, the most significant of these is regulation, which should be addressed when the U.S. Federal Aviation Administration publishes rules for commercial drone operations later this year.
Other companies also working on drone delivery technology include Amazon and China's largest online retailer Alibaba. Other non-commercial efforts are being made to develop drone delivery systems, including a drone designed for moving organs, created by students in Spain.
Google has already carried out field tests for Project Wing in central Australia, hinting that the earliest applications of the technology could be in remote and hard-to-reach areas.
"Throughout history there have been a series of innovations that have each taken a huge chunk out of the friction of moving things around," Astro Teller, Captain of Moonshots at Google[x], said in a Project Wing field test video in 2014.
"Project Wing aspires to take another big chunk out of the remaining friction of moving things around the world."