Google Targets the 'Fog of War' in Syria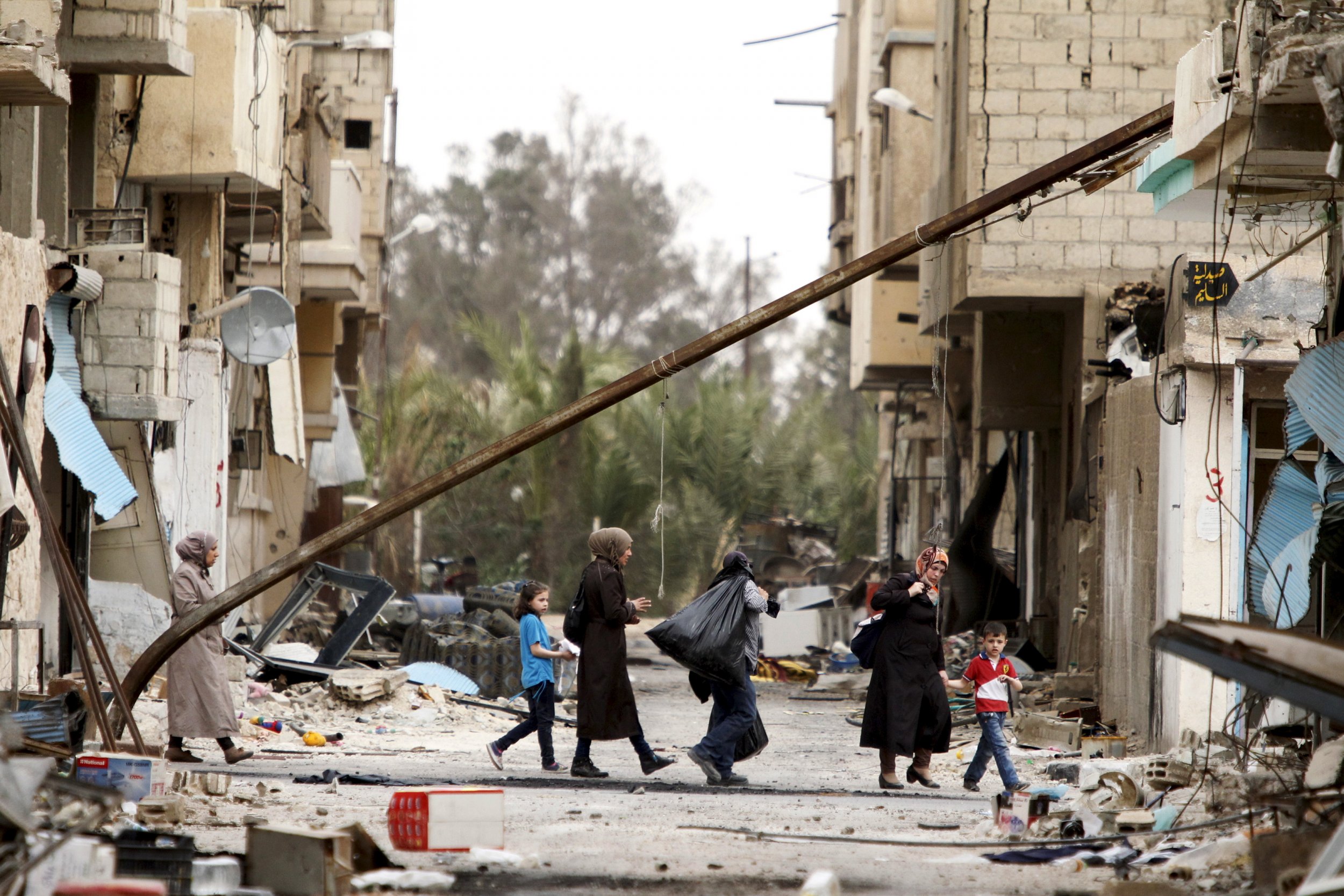 Despite the civil war ripping Syria apart, news still dribbles out of the country, mostly thanks to civilians who have maintained connection to the outside world through their smartphones. With at least three-quarters of Syrians having a smartphone, countless civilian accounts of the war and its atrocities have been caught on video and uploaded online.
Alphabet, the new moniker for Google's umbrella of online services and research subsidiaries, wants to organize the chaos of content from the front lines to aid war correspondents and human rights experts following the Syrian civil war from afar. Jigsaw, Alphabet's tech incubator (formerly known as Google Ideas), is launching a tool called Montage to the public on Wednesday in hopes that it will allow people to work together to analyze and tag YouTube videos from Syria.
"Montage uses technology to help lift the fog of war, giving journalists and organizations the tools to tell rich and accurate stories from conflict zones around the world," says Jigsaw President Jared Cohen. "The explosion of video footage online has been a tremendous asset for journalists and human rights groups trying to hold criminals accountable, but we need the tools to effectively analyze all this rich data."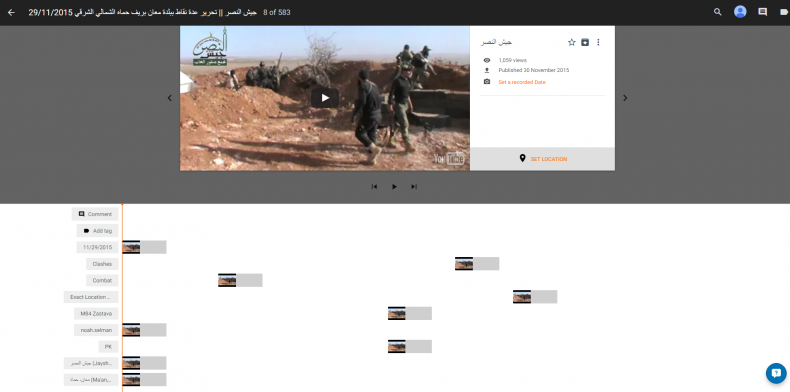 After creating the Montage platform, Jigsaw handed the maintenance to Storyful, a social media-focused news aggregator bought by Rupert Murdoch's News Corp. in 2013.
In its current beta state, users can visually tag a video's objects, landmarks and items of interest in a YouTube video. The tags are added during parts of the video while it is playing, and these tags can be mapped and organized by importance. Jigsaw also provides a search function to find new videos, communication tools (including chat functions) and analytical tools to sort through the videos quickly and accurately.
Human rights nonprofit the Carter Center used Montage's video analysis tools long before its public launch to help map the front lines of a long and brutal standoff in the Syrian city of Aleppo and to help track skirmishes between the Syrian government and rebel groups during a cease-fire, according to Wired. Another nonprofit, Physicians for Human Rights, used Montage's tools to report on the dearth of doctors in war-torn Aleppo, according to Jigsaw's chief of staff, Dan Keyserling.
Because it was an Alphabet project, Montage will work only for YouTube videos for now. Since it is an open-source project, other video platforms that curate videos from Syria, such as LiveLeak, can be included in the future. "People uploading this stuff are doing it for a reason," Chris McNaboe, manager of the Carter Center's Syria Mapping Project, told Wired. "They want people to know what's going on."